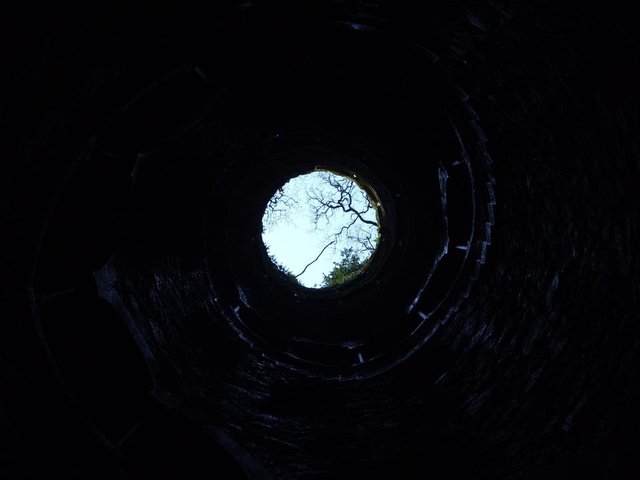 Source
I recently got a notice that an exchange I have an account with would be supporting the upgrade of the MakerDAO project aimed to move from a single collateralized asset stable coin to a multi-collateral. In the release, they explained that they would move all funds in those wallets to the new asset so it gave notice to users that they needed to make a choice in order to keep control of the those assets. However, using a centralized exchange never leaves the control with our assets and this was just another example. Therefore, I put it on my priority list to review and understand what was going on in order to act accordingly. It ultimately led me down the path of another Rabbit Hole; of Decentralized Finance or DeFi as it is popularly name these days!
A Forbes article recently mentioned DeFi as "the notion that crypto entrepreneurs can recreate traditional financial instruments in a decentralized architecture, outside of companies' and governments' control." While they mention the highlights we all know as the bear market in recent years, they also highlight how Blockchain is transforming financial services as we know. I have always highlighted the concept of Monetary Sovereignty as being one of my top reasons I have gotten involved in Blockchain and Cryptocurrencies as it seems that we are losing more control over the assets it has taken sacrifice to earn. Many think that this is an issue of Countries struggling like Venezuela or Argentina but the reality is that the debt bubble being built by the largest developed and "trusted" Central Banks is quite concerning.
Enter MakerDAO and the DAI concept in which users deposit or lock Ether to mint DAI. The latest upgrade will now allow for more assets to be used to deposit and therefore collateralize the DAI token which is used to remain stable at $1 (USD) per token. This will allow more participants in addition to expanding the pool of collateral to help back the token in the long term. The are starting with ETH and BAT but are looking to add other ERC-20 tokens to the list of assets to deposit. This has made DAI to become one of the most utilized DeFi applications as about 21,000 wallets held the asset back in April as it also reached daily transaction of over 13,000. That is up from about 500 in 2017 when it launched despite the bear market experienced.
I originally started participating in the Stablecoin assets as a way to slowly accumulate assets in a decentralized fashion to take one step further into controlling them freely. The initial thought was accumulation and capital protection as the volatility of cryptocurrencies continues to be a risk given the speculative nature of most of them. However, the concept of collateralizing assets within a decentralized framework bought me into the project. The latest upgrade now takes this opportunity further than I had anticipated at a much faster pace as well. The project will now incorporate a DAI Savings Rate (DSR) which will allow DAI holders to earn by locking the asset in Smart Contracts. This further stabilizes the network and helps balance the ecosystem being created.
The upgrade is also allowing for the community to become more involved in the project and makes in easier to participate in the governance process. This includes polling and voting on an easier portal for the community that further the call for transparency among Blockchain and Decentralized projects. Stability fees which is what Maker stakeholders earn will be determined by this governance so it is an important factor for all participating. This is truly a great way to experience what is truly Decentralized Finance (DeFi). I was somewhat uncertain as I begun the journey as I do not consider myself a technical person but the interfaces I have seen so far as well as the integrations to important tools like Hardware wallets is definitely a part of why I am now quite confident in the project.
I had original thought of selling my full stake until it all settles down as the upgrade is also creating separate assets; however, with limited options amid volatility I decided to stay the course and research more. The original DAI will continue to exist but will be called SAI to highlight that it will only be collateralized by a single asset. The new DAI will retain the symbol and support multiple collateral options as mentioned. One concern I had is that there is an emergency smart contract that ultimately closes and locks SAI (I may be saying it wrong) if the network become unstable and can no longer stabilize the value of the token. I still see over $100 million in market cap in SAI while only about $20m in the new DAI so that time should be far away from happening.
The exchanges are mostly offering assistance with the migration but I decided to no longer sit and wait for things to be done for me and continue to learn and take control of my assets so I took the time to do some homework and research the process. I was surprised to not find a good and credible video online so it took a lot of reading and trust as not everything we read in the internet is to be followed to the letter. However, as I mentioned, the interface and integrations provided a user-friendly experience and while it costs some GAS fees (in ETH) since we are using the Ethereum Network; I did the migration myself. I also found myself exploring more of the DeFi applications to start earning as well. I think it has started a whole new Rabbit Hole for me now! While I am not too technical, I am planning to share the experience with the community in the coming days!

Discord: @newageinv#3174
Chat with me on Telegram: @NewAgeInv
Follow me on Twitter: @NAICrypto
The following are Affliate or Referral links to communities that I am a part of and use often. Signing up through them would reward me for my effort in attracting users to them:
If you are like me and interested in continued personal growth, invest in yourself and lets help each other out by leveraging the resources Minnowbooster provides by using my referral link
Start your collection of Steem Monsters today at my referral link
Try the Partiko Mobile app to engage while on the go with my referral link
Get started on the latest game on the blockchain Drug Wars by signing up here!
If you select one of my above referral links, I will sponsor a @steembasicincome SBI in return. Let me know if you do so in the comments below!

DISCLAIMER: The information discussed here is intended to enable the community to know my opinions and discuss them. It is not intended as and does not constitute investment advice or legal or tax advice or an offer to sell any asset to any person or a solicitation of any person of any offer to purchase any asset. The information here should not be construed as any endorsement, recommendation or sponsorship of any company or asset by me. There are inherent risks in relying on, using or retrieving any information found here, and I urge you to make sure you understand these risks before relying on, using or retrieving any information here. You should evaluate the information made available here, and you should seek the advice of professionals, as appropriate, to evaluate any opinion, advice, product, service or other information; I do not guarantee the suitability or potential value of any particular investment or information source. I may invest or otherwise hold an interest in these assets that may be discussed here.
---
Sponsored ( Powered by dclick )