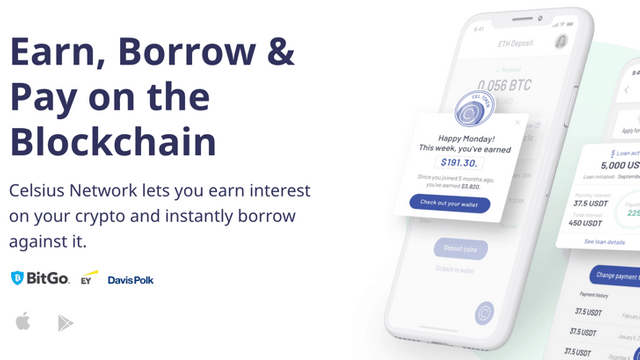 Celsius network is an application and project we should all keep our eyes on.
(TL;DR/Want Promo code scroll down + more ways to earn!!)
Some background: It was created by Alex Mashinsky in 2017, he also has successfully completed $3 Billion in "exits".
He created Voip and Moip (Voice over Internet Protocol/Money over Internet Protocol) which is used by Skype, Whatsapp and Facetime today.
His idea was to help Crypto holders makes money off their holdings simply by depositing them into Celsius Network, by putting there coins in a pool and measuring potential interest based on loans given out.
They support 25 coins and counting! Really nice rates for stable coins, earning Cel increases interest the more Cel you hold. It also allows for low interest rates towards loans.
Cel earns you compounded interest in Cel, and who knows the potential of this coin in the future. So it's a strong investment/dividends.
Stakable coins earn a mix up stake and interest dived by the network.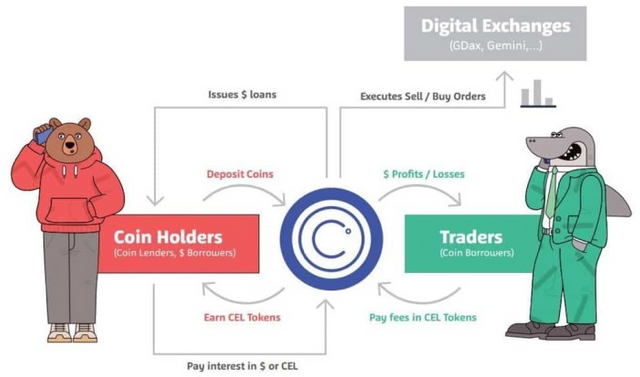 This little graphic shows a simplified version of what's happening behind the scenes with your deposits. While you're earning interest there is no minimum deposit or withdrawal. Your coins won't be locked in, which is really nice.
Most importantly the free $
      Sign up on Celsius Network app on either link below

      In the menu press on Profile or the Bear in the corner. 

      Press Enter a promo code

      Type 1343957f7d

Then as long as you deposit at least $200 of crypto you'll receive up to $20!
Download Celsius Network - Check out the reviews for yourself!
Android Download Link: https://play.google.com/store/apps/details?id=network.celsius.wallet&hl=en_US
iOS Download Link: https://apps.apple.com/us/app/celsius-network-crypto-wallet/id1387885523
My Crypto.com Referral code is caqq4vgvg5 for $50 in MCO token!
Download Pi Network (Mine from your phone earn Pi) code: ehmarr
Electroneum code: B6F8D2
Xwallet (PundiX staking & free rewards) code: P51F
Swissborg community app - Predict BTC price for points code: 62R5ASI
Earn Sweatcoin - Download Sweatcoin with code: alex734308
Buy BTC safely for Canadians - Coinsmart Earn $15: https://crypto.coinsmart.com/register?promo=Ref-VZzjdV&name=Alex%20Marr
Earn up to 25,000 Civic tokens - Civic Wallet Waitlist Reward: https://www.civic.com/wallet-waitlist/?r=VGvek
Try $10 for free on Margin trading/Leverage - Bybit $10 Sign up Reward: https://www.bybit.com/app/register?ref=Ex2D0
Earn on stakable coins that aren't supported by Celsius: https://stackofstake.com/r/9155623020811014513
Earn from loans and stable coin faucets automatically - BTC Pop Bonus: https://btcpop.co/Home/160194/yoursource
I appreciate and love you all, thanks for reading!