For me, SteemPeak is currently number one. Yesterday, I learned from article from @riverflows and from the discussion under this article that a beta version of this interface is running.
Of course, I felt it a little bit. Here are some novelties that can be seen at a glance:
The upper bar

added drop down menu for FEED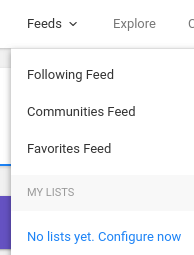 PROFILE moved out and is only in the drop-down menu under the user name
added menu Communities for communities (hives).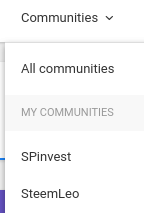 So from one interface I can go to articles in TRIBEs and HIVEs, I can search for individual users, curatorial groups and individual curators.
The @steempeak group has once again managed to simplify user access to information on the STEEM blockchain
Gentlemen. Thanks and thank you :-)
I almost forgot the address.
Login can be done via SteemKeychain or steemconnect.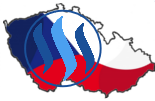 Pro mne je v současné době rozhraní SteemPeak číslo jedna. Včera jsem se z článku od @riverflows a z diskuse pod tímto článkem dozvěděl, že běží beta verze tohoto rozhraní.
Samozřejmě jsem si ji (betu) trochu 'osahal'. Zde jsou některé novinky, které jdou vidět na první pohled:
Horní lišta
přibylo rozbalovací menu u FEED
PROFIL se odstěhoval a je pouze v rozbalovacím menu pod uživatelským jménem
přibylo menu Communities pro komunity (úly).
Z jednoho rozhraní tedy mohu přejít na články v TRIBEs i HIVEs, mohu vyhledat jednotlivé uživatele, kurátorské skupiny i jednotlivé kurátory.
Skupině @steempeak se opět povedlo zjednodušit přístup uživatelů k informacím na blockchainu STEEM
Pánové. Smekám a tímto děkuji :-)
Málem jsem zapomněl na adresu.
Přihlášení je možné provést přes SteemKeychain nebo steemconnect.