MAP Rewarder distributes free tokens when it posts. These are bonuses on top of the weekly distribution of MAPR tokens to our delegators and token-holders. I think this has worked well and will continue until further notice.
See below for the Winner.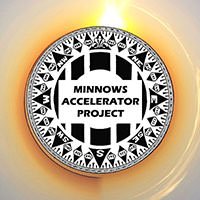 To qualify, you must be a delegator to MAP Rewarder or a MAPR token-holder.
Delegating to MAP Rewarder: Benefits for Small SP Accounts.
There you can read about the whole philosophy behind the bonuses offered to delegators; larger delegators obviously receive higher weekly payouts in STEEM terms, but smaller delegators can receive far more in percentage terms.
Read below about all the projects in the MAP Steem FinTech group.
---
MAP FinTech News of the Day
= ADDAX Round 3 game starts 17 March but pre-start tokens already available.
= Blockchain disruption from one week ago affecting rewards and reward pool. UPDATE: May not be as severe as first anticipated!
= The TULIP Mania Game ended Round 3 with profits of 43.5% after 28 days.
= ONECENT has closed at a final price of 14.54 STEEM cents (0.1454 STEEM).
= MAPX has reached its target of 10,000 SP owned by the fund.
= MAXUV tokens have been given as prizes in this Fourth Nonsense Writing Contest.
= Both TULIP and ONECENT will restart soon.
= As always, MAPX, MAPXV and MAXUV published their weekly accounts on Sunday.
= Also, MAPR published its weekly statement on Monday, adjusted its token price upwards to reward token holders and distributed fresh tokens to SP delegators.
= Re-opening our public MAP FinTech chatroom. Feel free to come and ask any questions. If the link expires then just request a new one in a comment.
---
Crypto News
For the latest headlines regarding Steem, please follow @pennsif.
Crypto's 101 stupidest moments of 2019: October—December
---
MAPR News
This is really an update on the previous post and affects existing MAPR delegators and token-holders.
Looking at the daily data, it appears that the drop in income during the Steem blockchain being offline over a week ago may not be as bad as feared. I did expect that the following couple of days would actually see a rise in income and that has proven to be true. What I didn't expect is that it would be so high as to almost make up for the two lost days.
We are also in the midst of high volatility in the STEEM and SBD prices, due to our own internal affairs but also due to the whirlwind in the broader market. We shall wait and see what happens next, but for now, the end of the week looks a little rosier than it did a few days ago.
Everything is, of course, predicated on the continued health of the Steem blockchain. Changes will be coming, but I cannot predict exactly when. I hope that this saga will bring to the fore more awareness among Steemians of the connections within the Steem ecosystem between governance and the economy. It remains a challenge to turn the underlying philosophy behind DPOS into a successful set of algorithms.
This is not the place for a deeper discourse, just to mention my thoughts on these matters a full year ago. It has taken an external disruptor to bring such issues to the fore once more.
---
---
Building Steem's Fintech
---
---
MAPR Token

[BUY MAPR] - [READ MAP REWARDER]
Earn a high passive income without SP and without delegating - just buy asset-backed MAPR tokens. They are liquid, so you can buy and sell them as if they were a deposit account, and they earn interest every week, so you will see their price rise.
Recent Weekly Payout: MAP Rewarder: MAPR Payouts to Delegators and Price Increase for Token-Holders for 9 Mar 2020 (16.3% APR, 17.6% APY)
Also worth reading: Launch document of our MAPR token; and Important Changes to MAP Rewarder - New Payouts in MAPR Token Explained - 21 July 2019 and MAP Rewarder: More Details on the MAPR Token for Delegators and Investors - 25 July 2019.
You have the choice to either buy and hold MAPR tokens or to earn the same tokens by delegating SP.
You may delegate to MAP Rewarder using these links:
10 SP, 20 SP, 50 SP, 100 SP, 200 SP, 100 SP, 500 SP, 1000 SP, 5000 SP, Other.
Please note that the minimum delegation has now dropped back to just 10 SP. Any delegations below 10 SP will not be accepted.
Also note that weekly profits are now paid out in MAPR tokens that can be converted to STEEM on the Steem Engine DEX or held for longer-term compounded interest.
---
MAXUV Universal Vote Bond Token

[BUY MAXUV] - [READ MAXUV]
An evolution from MAPX to MAPXV and now MAXUV, the ultimate vote bond.
MAXUV votes are designed to be proportional to a whale vote of 1 million SP but, obviously, scaled down to match the tokens you hold. With HF21, this can make a significant difference to your earnings.
Maximum MAXUV holdings currently set at 2,000 tokens. Price of MAXUV will be held at 1 STEEM each for the foreseeable future.
Recent weekly accounts post: MAXUV Weekly Statement & News - 8 March 2020 [MAP Steem FinTech]
---
MAPXV Vote Bond Token

[BUY MAPXV] - [READ MAPXV]
If you post more than once per day, then MAPXV is the token for you!
Launch post: MAPXV.
MAPXV yields 2 votes at 0.2% weight per day per token, plus share in capital growth.
Delegation-mining is currently full, hence unavailable.
Recent weekly accounts post: MAPXV Weekly Profit Statement & News - Make Your Steem More Rewarding - 8 March 2020 [MAP Steem FinTech]
---
MAPX Vote Bond Token

[BUY MAPX] - [READ MAPX]
MAPX was our first "vote bond" and remains our most popular. However, MAPX tokens now almost sold out, so in order to build a meaningful stake, it is best to invest in MAXUV instead.
Launch article: New MAPX Token for Upvotes and Value Growth.
Delegation-mining has closed.
I call these "investment vote-bonds" as they work in a very similar way to traditional bonds. The "interest" on the token is "paid" through Steem upvotes while the token itself increases in value as income from the fund is reinvested into the underlying Steem Power.
Recent weekly accounts post: MAPX Token Weekly Profit Statement & News - 8 March 2020 [MAP Steem FinTech]
---
---
Plus Some Serious Funtech
---
---
ONECENT Strategic Token Investment Game (STIG)

[BUY ONECENT] - [READ ONECENT]
Our first experimental STIG!
Check out: ONECENT: New Strategic Token Investment Game Now Open
Duration: Day 200 of 200 Days
Final ABV Price: 14.54 STEEM cents
Recent post: ONECENT Report - Final Reminder - Game Over! - TULIP Game Now Open
ONECENT will restart soon.
---
ADDAX Token Game

[BUY ADDAX] - [READ ADDAX]
ADDAX is similar to ONECENT but much shorter games - usually 28 days.
ADDAX Round 3 has just started!
ADDAX Round 3 game starts 17 March but pre-start tokens already available.
ADDAX Trading Game Round 2 Report - Game Over! Cashing Out Time - 55% in 28 Days - Day 29 of 28
Start: 17 March 2020
Duration: 28 Days
ABV Price: N/A STEEM cents
Ends: 14 April 2020
Profits in Round 2 were 55% in 28 days!
Follow @ADDAX to be informed of updates.
---
TULIP Mania Token Game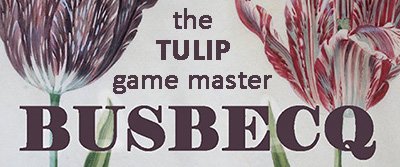 [BUY TULIPS] - [READ TULIP POSTS]
The TULIP Mania Game is very similar to ADDAX, but allows us to have multiple games running.
The TULIP Mania Games are short-term trading games designed to make higher than averge profits for players.
recent post: The TULIP Mania Game Round 3 News - payouts Completed
Duration: 28 Days
Current ABV Price: 2.75 STEEM cents.
Current Profits: 43.50%
---
Today's Winner
**Today's winner is: @treeplanter **
The new prize is 1 MAPR token plus nominate one person to receive 1 free MAPR token from us.
That person must be a new member and must not be on this list of MAPR token-holders, even if now with zero tokens.
So, please leave a comment to both claim your free token and nominate a friend.
POPA = proof of paying attention!
Congratulations!
Till next time!
Posted via Steemleo