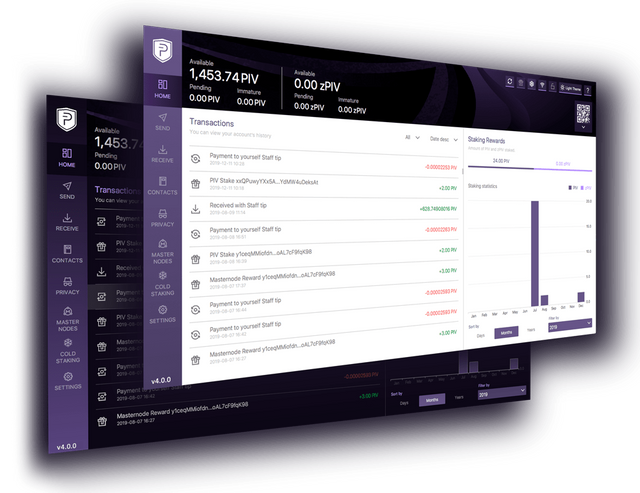 Beautiful, secure, fast, intuitive & advanced.
PIVX Core Wallet v4.0.2 is a new revision version release, including various bug fixes, performance and GUI improvements, as well as updated translations. Available via website and our Github.
This is not a mandatory update, but we highly recommend all users to upgrade.
For more information on how to upgrade, compatibility and the change log make sure to check out our Github.
---
Find out more about PIVX on our website
Join our Discord
Join our forum
Follow us on Twitter
Follow us on Facebook
Follow us on Pinterest
Join the conversation on Reddit
Subscribe to our YouTube channel
To ALL PIVX community members, feel free to RESTEEM this article! Let's keep spreading the word of our amazing community focused privacy centric global cryptocurrency.
"Keep it purple people!"