Many ask what problem does blockchain and cryptocurrency solve?
Obviously, people who looked at it closely understand these technologies address a number of issues we presently have. Much of it is on a base level such as providing greater security than we have now. We also see commerce now a basic part of the Internet as any two nodes can directly transfer value between them.
However, from a societal standpoint, there is something much bigger that cryptocurrency addresses.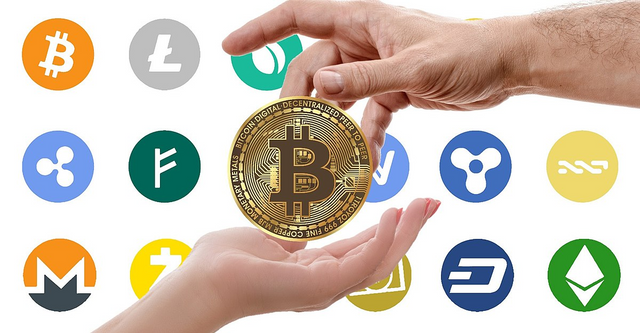 Wikipedia
Yesterday, I put together an article about a day's worth of research regarding jobs and the future of work. Mind you, I did not go out seeking this particular subject. It was just a number of headlines that I came across in my usual travels.
https://www.steemleo.com/jobs/@taskmaster4450le/the-future-technological-unemployment
To provide the cliff note version, the basic essence is there are a number of different areas where jobs are under threat right now. Deutsche Bank is using robotics and AI to replace 18,000 people over the next 3 years. It already has made up for over 600K hours using technology.
Amazon Go is expanding starting in 2020 and is considering licensing out its cashierless technology. These stores are typically convenience type registering in at about 2,000 sq feet. The technology is to the point where it can be set up in full size grocery stores, 30,000 sq feet or more.
Wal-Mart is following suit by adding robots to its stores to handle floor cleaning and the scanning of shelves. At the same time, a couple companies relocated to Florida to further their autonomous vehicle technologies. It is expected there were be autonomous transportation services in that state within a decade.
Finally, Forester Research has projected that there will be millions more jobs lost than are created by 2030. This is in line with some other projects by firms of this nature that looked at the subject.
Of course, the political establishment is not discussing this subject. Instead, they grapple with the usual matters (and some unusual ones) while completely ignoring what is taking place. Businesses are really not interested in retraining since it sees a path to reduce the labor expense which helps the quarterly numbers.
So what is going to happen?
If my view is correct, over the next decade, there are going to be tens of millions of people who find themselves ill-equipped to find traditional employment. The technology that destroys jobs is coming out faster than the ones that create jobs. At the same time, the job skills most people have will not translate going forward.
Here is where I believe cryptocurrency solves a major problem.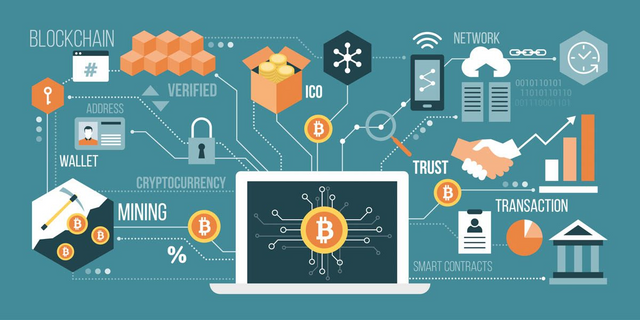 Source
Technological unemployment will, in my opinion, crop up very quickly. There will come a day when it will be plastered all over the media. By that time, it will be too late to address the issue. Thus, the question of what are people going to do will be on everyone's mind.
Cryptocurrency enables people to be rewarded for particular activities. We are already seeing the foundation of a system where many of those rewards are freely traded on open markets. This enables people to convert them into something they value. While the conversion to fiat is still a bit of a pain, I feel it will get easier over time. There are going to be more entities which will offer the service.
Thus, unlike a typical reward program offered through a particular company, cryptocurrency is providing something that can be swapped into something people need. Whether it is through the emergence of marketplaces, which I believe are just around the corner, or thousands of exchanges that are able to handle most of the rewards out there, people will be able to find a buffer against the economic circumstances they are going to be faced with.
Obviously, we are looking at something outside the present economic system. It is for this reason that I believe it solves a major, present day problem.
People are undertaking dozens of activities each day for which they are not rewarded. Instead, we see major technology companies benefiting. This, ultimately, helps those on Wall Street but does little for Main Street.
Cryptocurrency is the opportunity to alter the playing field. Each day, people can get rewards that provide value to their lives. As the entire industry grows, more value will be created through the minds and activities of millions more who join. The process keeps repeating itself.
Technology is not going to stop. Taking a Luddite approach has always failed. With the world the way it is today, even if one country takes an aggressive stance against something, it simply locates elsewhere. We are dealing with technologies that are more powerful than most of what we witnessed before. The time frame in which things can go from nothing to affecting tens of millions of people can be very short. Complete industries can be disrupted in under 10 years.
When it comes to money, things have not changed in a long time. People are not aware that another system is being erected. This is going to provide those people affected with a multitude of options.
And this is what cryptocurrency is all about.
---
If you found this article informative, please give an upvote and resteem.