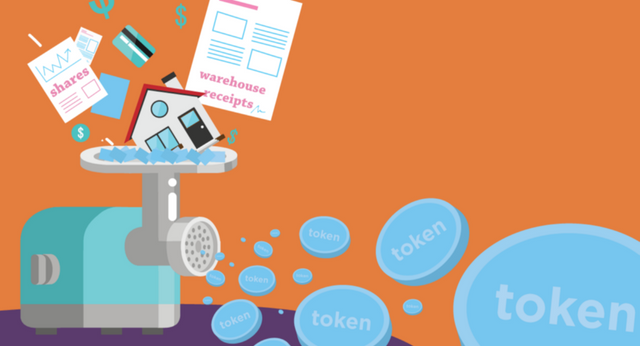 source
Welcome to the "tokenization of everything".
This is what our future looks like. I am now convinced, more than ever, that the future of the world is cryptocurrency. Everything will be tokenized within 15 years, meaning the market cap is going to be mind boggling. Quadrillions in assets will all be tokenized, replacing much of our present system.
My reasoning for this is simple: the advantages to tokenization are too great to ignore. They provide a system that sees a reduction in friction, the opportunity for true price discovery, and the ability to innovate very rapidly. In short, we are starting to see the end of centralization as we know it.
Does this mean everything will change overnight? No, this is going to be a process yet it is easy to see the beginnings of it.
The last 30+ years saw a massive shift in many areas to a system that is much easier to use and more direct. The stock market witnessed enormous growth over the last few decades, in part due to the ease which people can now buy stocks. At the same time, we saw the fees associated with said transactions reduced to zero.
This example epitomizes what happens when technology takes over. FinTech is nearing the end of its second decade and we saw a massive change from the late 1990s.
Now, I believe we are going to see this process accelerated while entering all other areas of life. The move towards Web 3.0 is going to ensure that a new system is implemented.
Digital assets are becoming the rage. While the regulators try to keep control over the situation, it is exploding before their eyes. This is simply too massive for a small group of people to handle. Each day, they get further behind without realizing it. Each new token issued is another form of currency that is out there and beyond their control.
What is ironic is this is nothing new for Wall Street. Mainstream financial institutions have operated on this premised for decades. That is why they are so wealthy. Creating "money out of thin air" is par for the course. Look at the derivatives market. This is, for the most part, unregulated, meaning it is essentially the Wild West. Best estimates are that the total market cap is near a quadrillion dollars. They effectively monetized a lot of stuff.
That said, they have to operate within a realm of familiarity so that people will buy those assets. Tokens are a bit different in that they run the full spectrum. While many tokens are being issued with the hope of huge market caps, there are others that are for much smaller use cases. Ultimately, we are going to see millions issued that are designed for a small number of people.
Wall Street firms are small in number. The population in the Internet is rather large. It is also growing. We are nearing a point in time where creating a digital asset is easier than putting together a website. This makes the development of them abundant.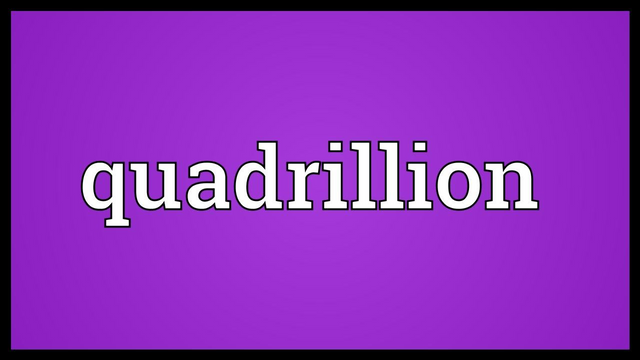 Source
It is vital to remember that money is a tool and value is only what we ascribe it to. Tokenization enables for groups of people, no matter what the size, to transact while assigning value in a manner they see fit. Nobody else has to agree with this. Only those using the token are the ones that matter.
Over the next 5 years, I feel we are going to see a massive transition in real estate. There were already a few test cases which proved successful. The tokenization of real estate is only a matter of time. Again, the benefits of this system are simply too appealing to ignore.
How big a market is this? Estimates are the global real estate market is between $200T-$300T. That is a lot of money to convert into tokens.
We are also going to see DAOs start becoming a viable business structure. The threat of automation is well discussed. It is not something that is going away. There is debate how to best handle this situation since ownership inequality is likely to grow while jobs face great disruption.
DAOs solve this issue. Here we see a company established with the idea that it will be mostly automated. "Ownership" is effectively eliminated by the introduction of staking. While this could be more akin to a stock paradigm where the stake entitles one to a part of the asset value and income stream, I think that concept will slowly dwindle. Prices are going to keep being forced down, once again seeing the stakeholders as ones who are utilizing the company.
It is easy to underestimate the impact that we are looking at. Few understood how the Internet would change the world when it was forming in the late 1980s. Yet, today, it is something that most people cannot live without. It is a normal part of our lives.
Web 3.0 is the next phase in humanity's development. Some are also terming it "Industry 4.0" or "Humanity 5.0". Whatever phrase is used, it all leads to the same end. We are going to see a massive paradigm shift as our physical, digital, and biological worlds convergence. The Smartphone was the last great convergence we witnessed and that provided a massive shift for humanity.
I believe this next phase is going to see the impact of the original Internet, only on a magnitude of 1,000 times greater.
If you can envision that, then you can see how all those transactions will be tokenized. After all, automation has no used for a Visa card.
---
If you found this article informative, please give an upvote and resteem.