The world of cryptocurrency watches (and waits) for mass adoption. This could be a long wait.
That does not mean that there is not money moving into the sector. It seems that Wall Street types are not totally on the sidelines.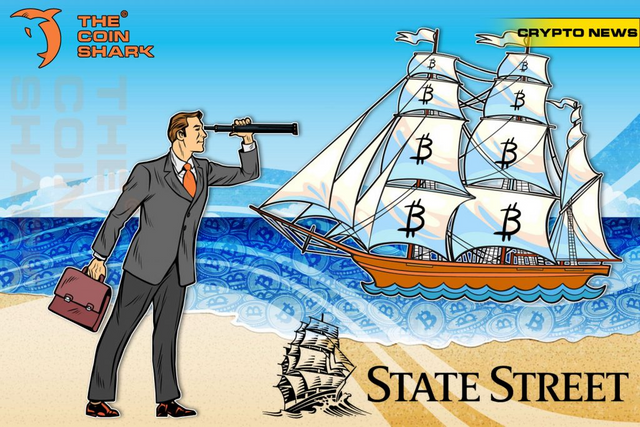 State Street is one of the larger banking firms in the United States. Its clients tend to be up-scale, Wall Street investors with high net worth. The bank is also one of the larger holders in most stocks in terms of institutional money.
This is why a report, according to CoinDesk, is so big.
It is being reported that, in a survey of the banks customers, 94% hold digital assets and 38% plan on increasing their holding in 2020. This is good news for the cryptocurrency markets since it shows there will be a continued inflow of money from the Wall Street types.
Of course, fund managers are still basically on the sidelines since custody of the keys is still a major issue with the SEC. Until that is resolved, banks like State Street are going to have to keep the majority of their institutional money out of this investment class.
That could all change of course as more development takes place. There are a number of firms vying to be positioned as custodians of Bitcoin (mostly) keys. One is Xapo, the mobile wallet that was such a craze a little over a year ago.
Another noteworthy tidbit contained in the survey is the belief of a Bitcoin ETF.
It is noteworthy that 54% of respondents hope that next year American financial regulators will approve ETFs for Bitcoin.
https://thecoinshark.net/en/38-of-state-street-clients-plan-to-increase-cryptocurrency-portfolios-in-2020/
The cryptocurrency market is mired in a two year long bear market. After reaching all time highs after a huge run up at the end of 2017, most currencies saw a decline of more than 90%. Bitcoin suffered a big pullback but recovered in 2019. The price shot up from around the $3,000 level to $14,000 before pulling back.
As for the alt-coin market, perhaps some of the State Street money can help thaw the deep freeze.
---
If you found this article informative, please give an upvote and resteem.