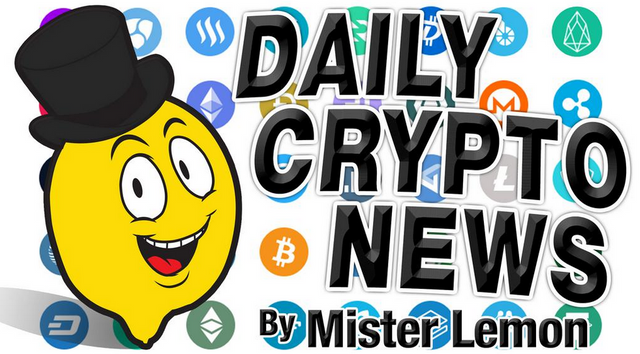 Bitcoin Price Rally Falters as Bulls Fight to Hold the $8.3K Support ;
Securities Regulator of India Bets on Blockchain ;
Ex-CFTC Chair Christopher Giancarlo on Why He Launched Digital Dollar Project ;
Will Mass Adoption Be More PayPal or Pornhub? ;
1.5 Billion People Might Have CBDC in Their Wallets in 3 Years ;
🗞 Daily Crypto News, January, 24th 💰
STEEM Trading Update
Welcome to the Daily Crypto News: A complete Press Review, Coin Calendar and Trading Analysis. Enjoy!
After three days of trading in a tightening range Bitcoin price (BTC) dropped below $8,300, stopping at $8,264 which is slightly below the $8,300 support and the 200-daily moving average (DMA) at $8,200.
Earlier in the day John Bollinger, the creator of the popular Bollinger Bands indicator, tweeted that the recent pullback should not alarm investors. Bollinger said:
"This is a 'logical place' for $btcusd to find support, a pullback to a breakout level and the middle BB."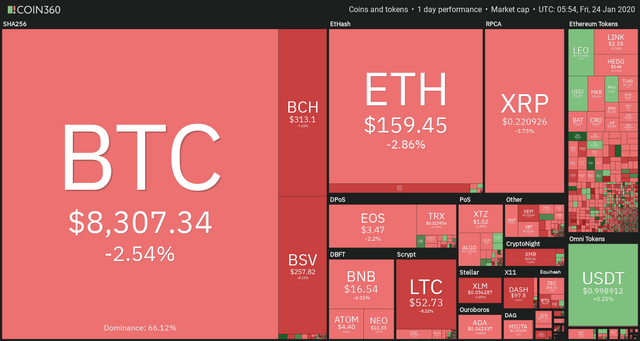 As mentioned in the previous analysis, many traders still anticipate that the price will drop to $8,200 where buyers looking to purchase the dip supposedly await. Currently, the volume profile visible range (VPVR) shows a high volume node at $8,200 where the 200-DMA is located.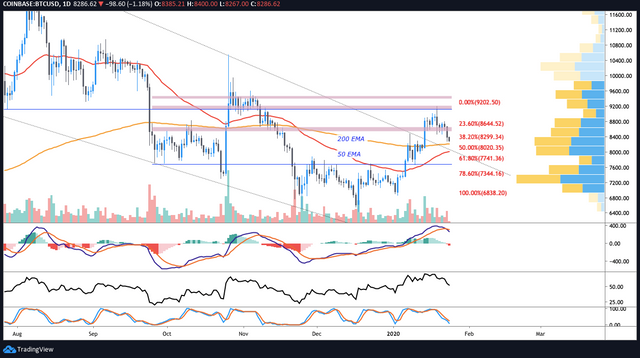 The Chairman of Security and Exchange Board of India(SEBI), Ajay Tyagi makes a bet on blockchain technology and urges exploration of the best possible usage of blockchain in securities markets.
SEBI is the regulator of the Indian securities market. On Jan 23, speaking at a research conference on 'Changing >Landscape of Securities Market' organized by the National Institute of Securities Markets, Patalganj, Tyagi said that applications of blockchain, artificial intelligence and machine learning have the potential to bring a paradigm shift in the securities markets landscape.
"Blockchain could be used in clearing, settlement and record-keeping given its benefits in maintaining records in distributed ledgers, while still being a single source of truth."
In this video from WEF 2020, former Commodity Futures Trading Commission Chairman J. Christopher Giancarlo, also known as "Crypto Dad," discusses his push to digitize the U.S. dollar and the future of global currencies.
"We believe that the dollar usage in the global economy is underserved by serving as a continual analog instrument in a digital world," he said. "We're going to think through how to create a digital dollar that serves well into this coming digital century."
Ultimately, Giancarlo feels governmental currencies will come together with corporate cryptocurrencies and, presumably, open-source communities like bitcoin and ethereum. Government crypto, said Giancarlo, might try to intrude on privacy, something that blockchain can prevent.
https://www.coindesk.com/ex-cftc-chair-christopher-giancarlo-on-why-he-launched-digital-dollar-project?jwsource=cl
There is an ongoing debate in the crypto community about where mainstream adoption will come from. One point of view is it will be the slow, steady acceptance of digital assets. On that front, Bakkt President Adam White said in Davos yesterday the company is on track to launch its app this year.
Another perspective is the main use case of crypto is to enable otherwise censored transactions. Lending credence to this perspective is the case of Pornhub, which saw payouts to its more than 100,000 performers blocked unexpectedly by PayPal in November, and which announced cashouts via tether (USDT) today.
https://art19.com/shows/late-confirmation/episodes/4d41586d-78de-46a4-a061-b199a8b2cca8
Around 7 undisclosed central banks, representing 20% of the world's population, are likely to launch central bank digital currencies (CBDCs) in 3 years, a new survey by the Bank for International Settlements (BIS), showed.
While these banks remain unidentified, the BIS claims that having stronger motivations, emerging market economies (EMEs) central banks reported they are more likely to issue a CBDC.
Central banks with firmer plans to launch their own CBDCs are "now imminently close to doing so," BIS says.
Compared to 2018 survey, there's a noticeable increase in the possibility of a CBDC issuance, but it's still low compared to some 70% of central banks that are unlikely to issue any type of CBDC in the foreseeable future. 10% of central banks say they are likely to issue a general purpose CBDC in the short term, which is twice as many as in 2018, and 20% in the medium term (1-6 six years).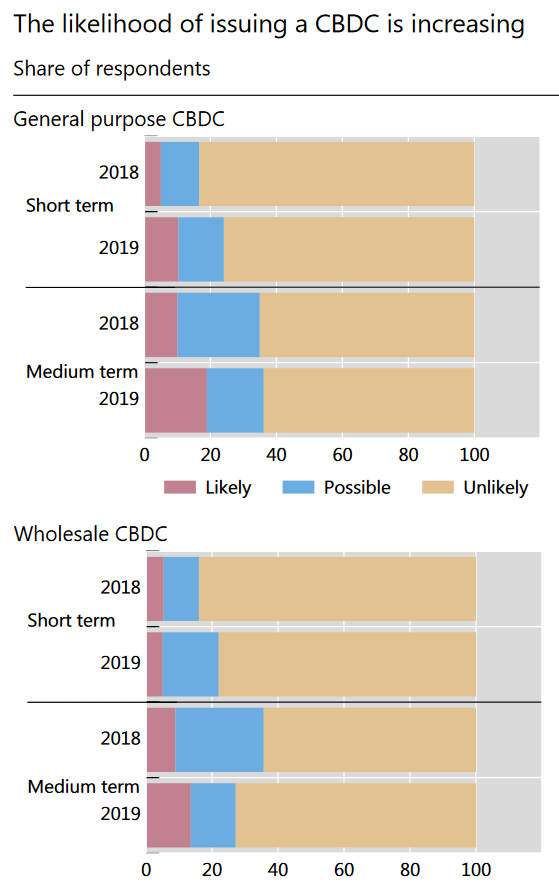 🗞 Daily Crypto News, January, 24th💰
3DCoin / ProjectDistricts AMA on Telegram from 9 PM - 11 PM (UTC+4).
"On Friday @MariaMinaricova will be representing @Fetch_ai on a panel @LSBU_BUS."
Synthetix Network Token (SNX)
SNX/DAI Futures expiration at 17:00 on MCDEX exchange.
"As planned we're going to swap HET to new branded one DANF at the ratio of 1:1000, the swap will be started on 24 January 2020."
"Before Jan 24th, 2020, 23:59:59(PST), #BitTorrent Web for Mac users on MacOS Catalina (v.10.15) must update to the latest version..."
STEEM Trading Update by my friend @cryptopassion
Here is the chart of my last analysis :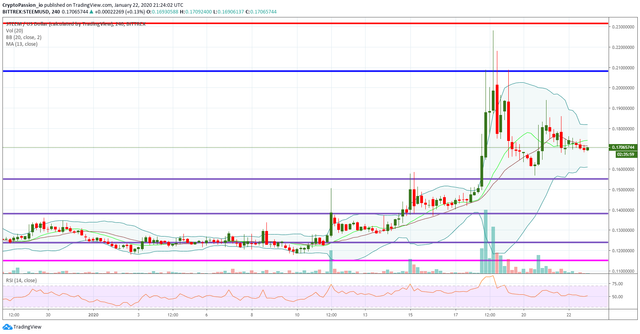 Here is the current chart :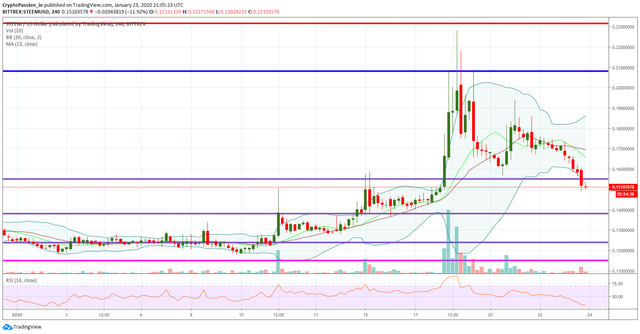 The correction on the BTC triggered the same correction on the STEEM and we just broke the next support level around 0.155$. This is not a good news but we are staying very close of it so we still have some possibilities to have a come back just upper that line to invalidate the break. Let's hope we will have that little bounce to allow that invalidation.
Last Updates

You don't want to miss a Crypto news?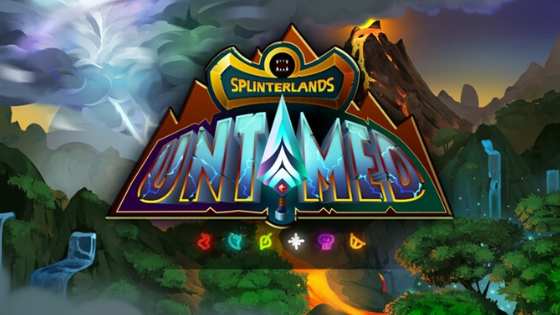 ---
Posted via Steemleo | A Decentralized Community for Investors