Introducing @freeads.club Hive account
---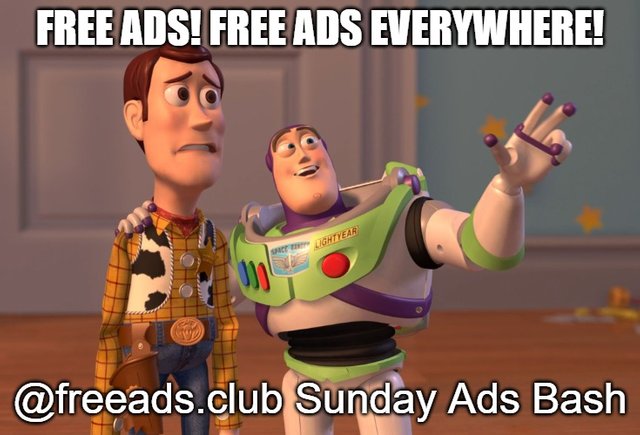 Jus when you thought it was safe to go back in the water, my son and I created a new account: @freeads.club and will be using the #freeadsclub hashtag as well.
Kai is now a full-fledged business owner!
We decided to team up and we leased a site called Free Ads Club - https://freeads.club/about-us/
Kai's idea is that it's a free club, where the members get free ads. We purchased the domain name (he came up with the idea and domain name!), and have been working on this for a couple days.
Kai is paying for the monthly site cost of $14, and I am matching that cost so we end up with a $30 monthly budget. We're going through the basics of site ownership, and how it all fits together.
What will we do with our crypto earnings from the account?
We decided that half of post earning would stay hbd, then once a month we use that to help defray ad costs by converting to hive and finding hivepay or firepay ad sources. The hive power we stake to grow the business.
What will we be posting?
People like stories. We have several ideas of how to make our ad site unique from others. Standing out won't be a problem.
We'll be posting on our site about our journey of owning the site, our break even point, etc.
Kai and I will also be posting some video ad bashing like this one from earlier today.
Looking forward to working with Kai on this. :)
-Rob and Kai
---