Daniels Haus und Hofservice verlost 493,89€ und wie ein paar entscheidungen mein Leben veränderten/Daniel's house and yard service is giving away $588.96 and how a few decisions changed my life
---
Vor über 2,5 Jahren gehörte ich noch zur Arbeiterklasse die von einem Chef abhängig waren. Mir wurde gesagt was ich tuen sollte.
Ganz ehrlich es hat mich angekotzt jeden Tag 200 Motorblöcke oder 400 Getriebegehäuse in einer Schicht zu Gießen, immer abhängig von der Taktzeit der Maschine.
Mein Kollege und Ich wollten weg von diesem Trott somit stachelten wir uns an um von dieser Situation weg zukommen. Zur selben Zeit las ich einen Artikel aus der Welt der Wunder , ein Mann der durch Bitcoinmining sein Haus heizen möchte. Wir informierten uns über Bitcoin und wo wir diese Spielwährung kaufen können. Marcel hatte zuerst bei Coinbase ein Konto eröffnet aber seine Sparkasse unterstütze keine Transaktion ins Ausland. Somit kaufte ich vor ihm eine kleine Summe Bitcoin...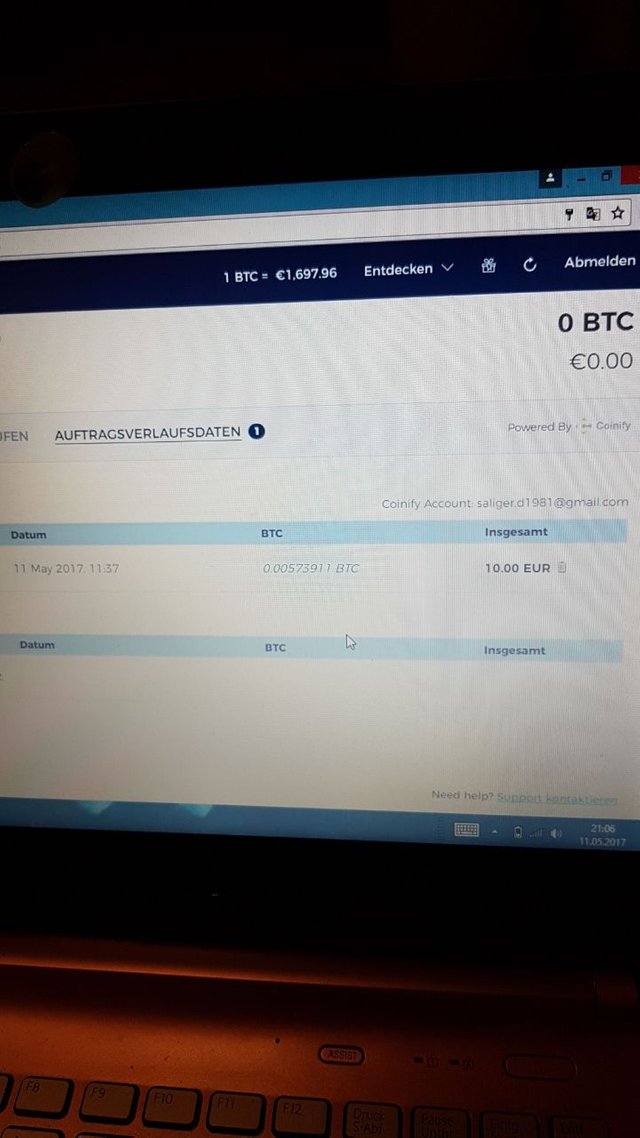 Der erste Schritt war getan aber nur Bitcoin kaufen reichte nicht. Eigentlich wollte ich Frei sein.
Mein alter Schichtplan soll mein Ansporn sein dies nie wieder tuen zu müssen...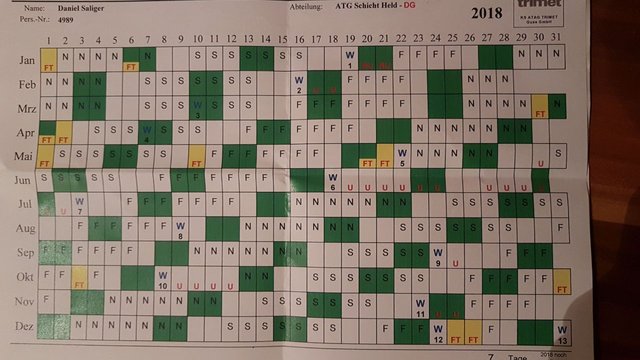 Diese Situation störte mich schon lange. Aber der letzte Kick fehlte ins kalte Wasser zu springen, etwas neues zu wagen. Dann geschah es der letzte tritt in den Hintern, ein kleiner Arbeitsunfall.
Ich setzte mich anfangs noch für Arbeitsschutz ein ohne Erfolg, mein Arbeitgeber wollte mich los werde. Nach drei Monaten Mobbing einigten wir uns auf eine Abfindung.
Der weg war Frei mit ungewissen Ausgang.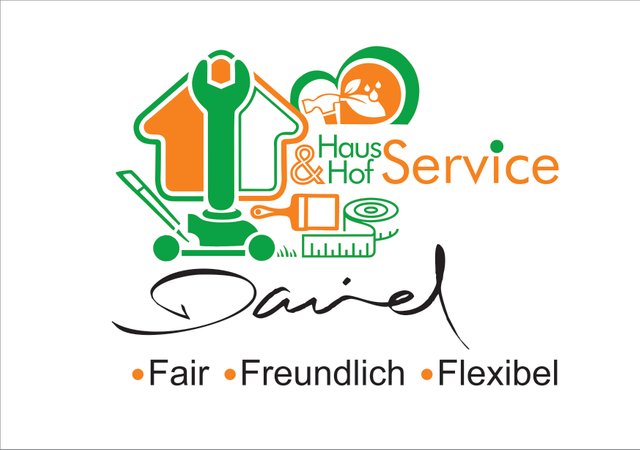 Ich nahm an einem Gründungskurs teil um mich Selbständig zu machen. Ich wollte den Zwischenhändler, den Chef weg Rationalisieren. Natürlich mit Anfangsschwierigkeiten, klinkenputzen habe ich nie gelernt. Im ersten Quartal meiner Selbständigkeit verdiente ich nur 100€. Dank des Existensgründerzuschuss konnte ich mich über Wasser halten.
Mein Nachbar gab mir zum Glück den nötigen Tritt in den Hintern der mir mit einem Hämischen Grinsen sagte: "Daniel du kannst doch nicht die ganze Zeit zuhause herum sitzen, wäre wohl doch besser gewesen wenn du bei deinem Arbeitgeber geblieben wärest!"
Anfangs war ich extrem Sauer über seine Herabwürdigende Aussage, im nachhinein das beste was mir passieren konnte. Die ersten Aufträge erhielt ich über MyHammer (war dort nur 3 Monate zum Testabo), ich schaltete Anzeigen im Amtsblatt und verkaufte meine Arbeitskraft als Subunternehmer.
Der Knoten war geplatzt
Mein erstes Firmenauto ein Kia Ceed Kombi wurde zu klein für meine Aufträge...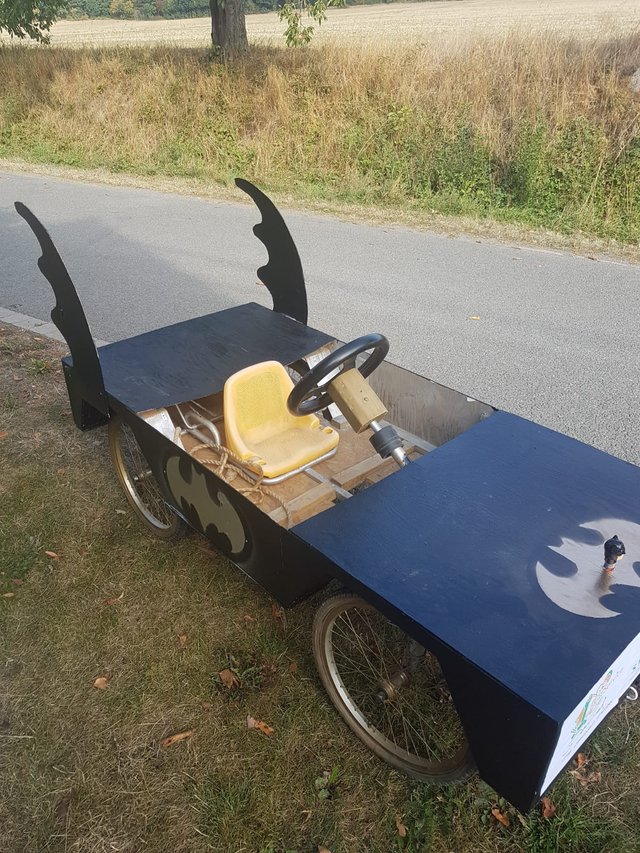 Ich wollte die großen Aufträgen und nur noch Goldene Eier ernten...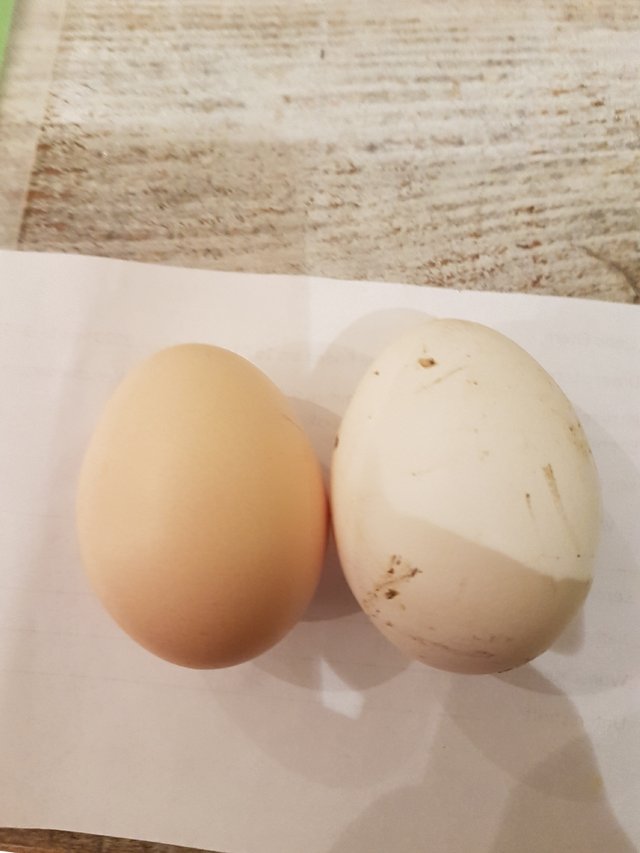 Dafür kaufte ich nach dem ersten Jahr der Selbständigkeit eine Postkutsche...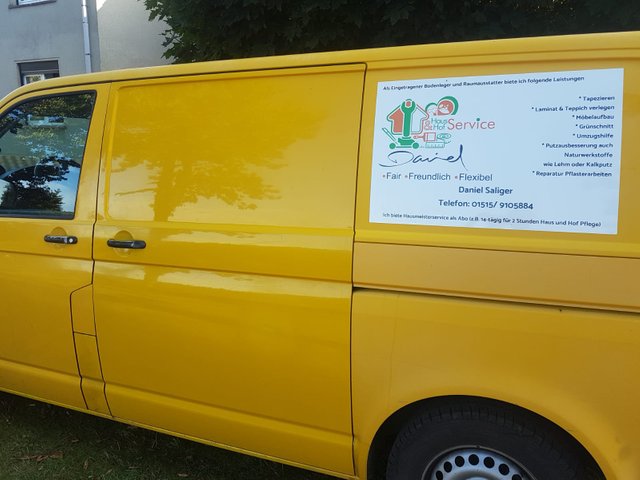 Manchmal war auch die zu klein...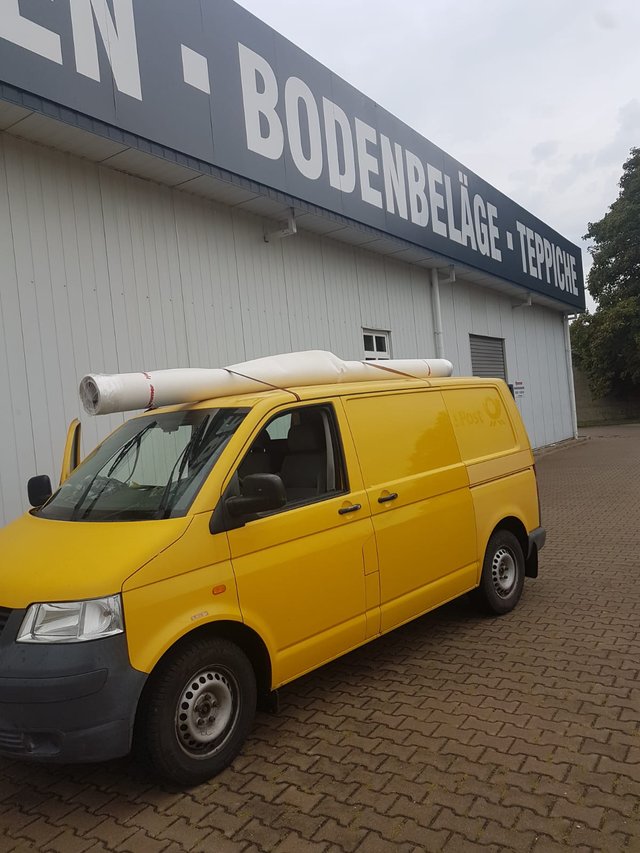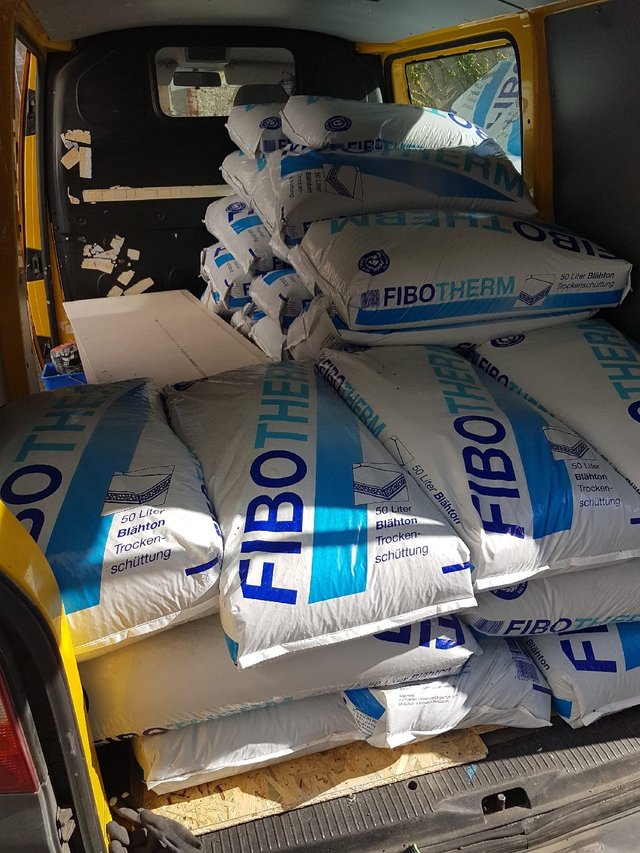 Aber Hausmeisterservice sind Problemlöser, deswegen wurde der 3m Linoleumboden aufs Dach geschnallt.
Auf @Steemit fing ich an über meine Selbstständigkeit und Kryptowährungen zu schreiben...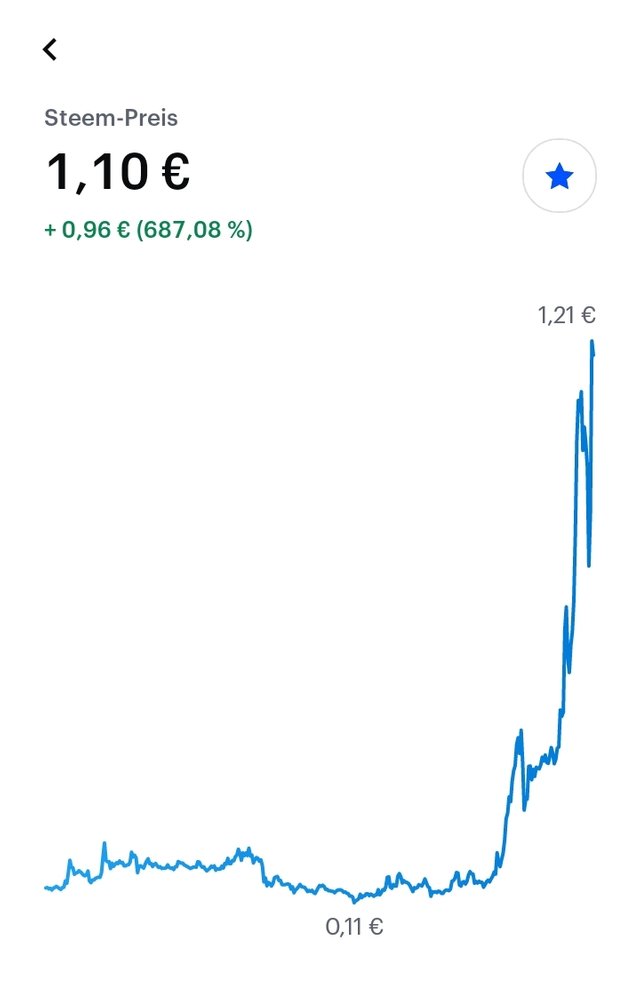 @Hive und @Leofinance kamen letztes Jahr auch hinzu...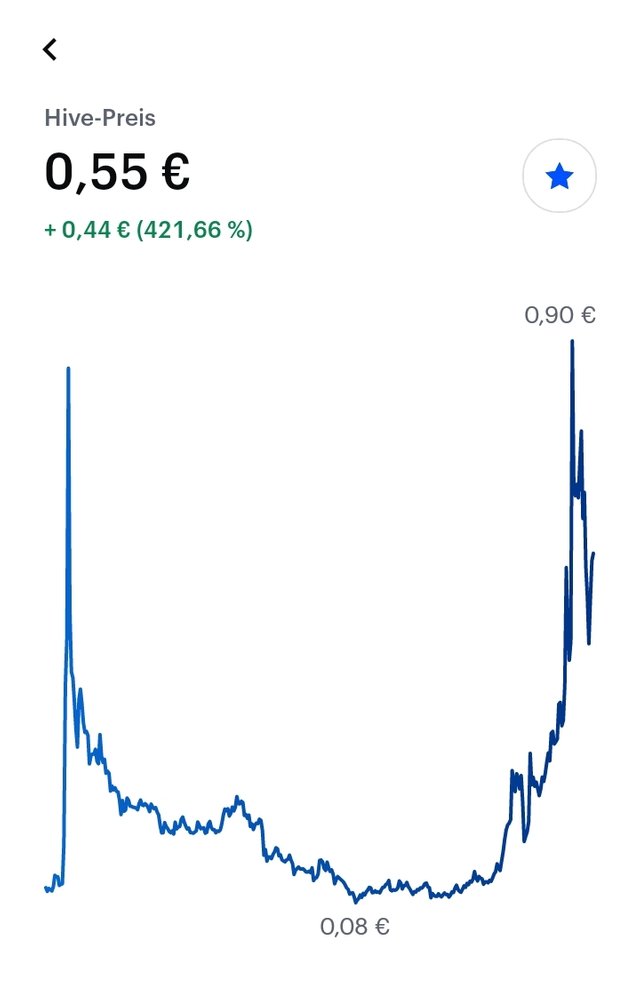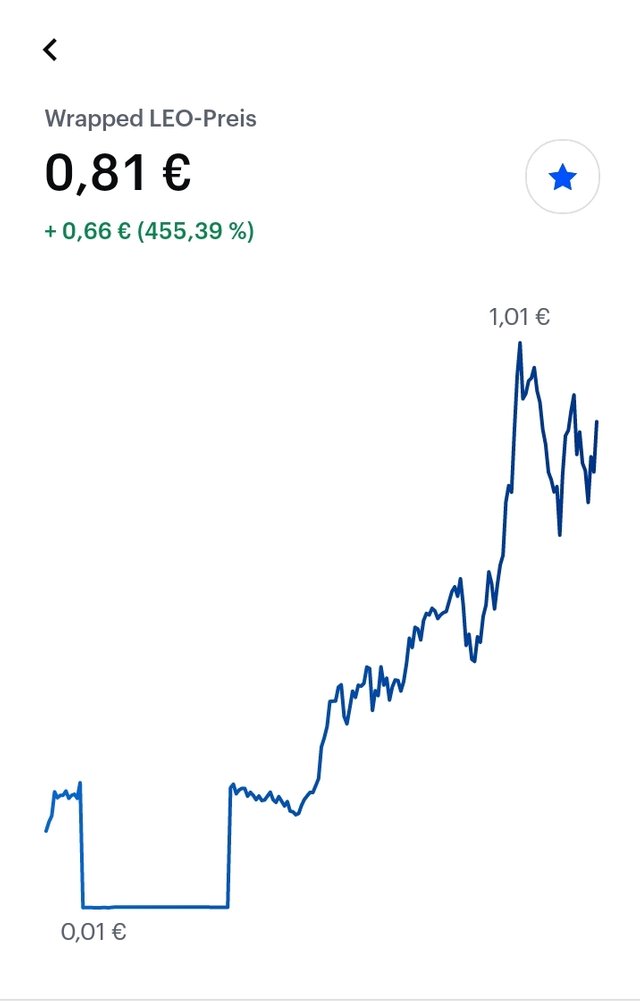 Wahrlich bin ich nicht der beste Geschichtenerzähler aber dank Steemit und deren Super Deutschsprachigen Community hab ich dank deren Votes jetzt schon ...

4100€ verdient!
Diese woche machte ich meinen kleinsten Kunden glücklich...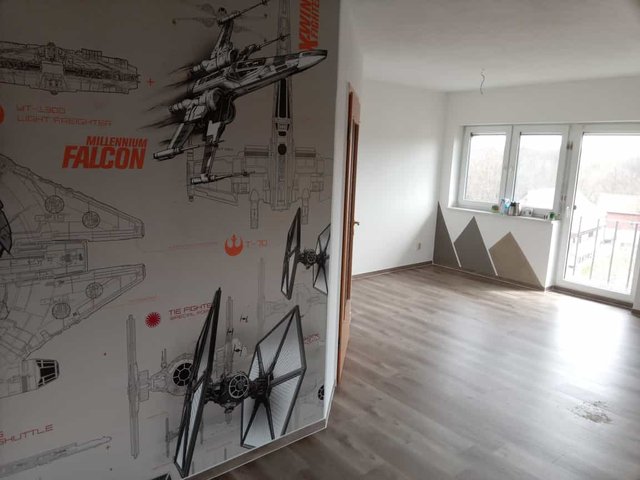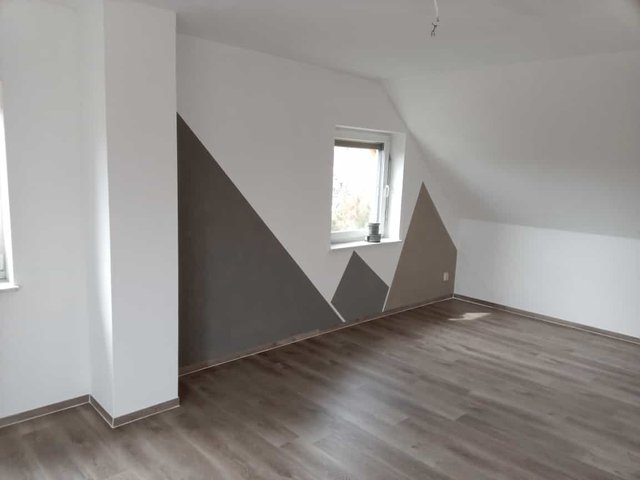 Aber nur Selbständig zu sein und in Kryptowährungen zu investieren ist mir und meiner Frau zu wenig gewesen. Deswegen Investieren wir jetzt in unsere erste Gewerbeimmobilie zum Vermieten.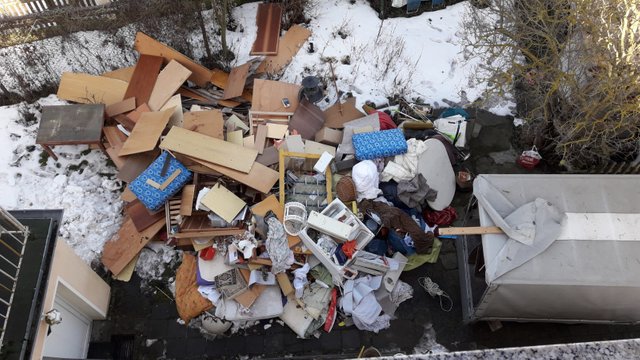 was man doch alles aus einer Abstellkammer machen kann siehst du auf den folgenden Fotos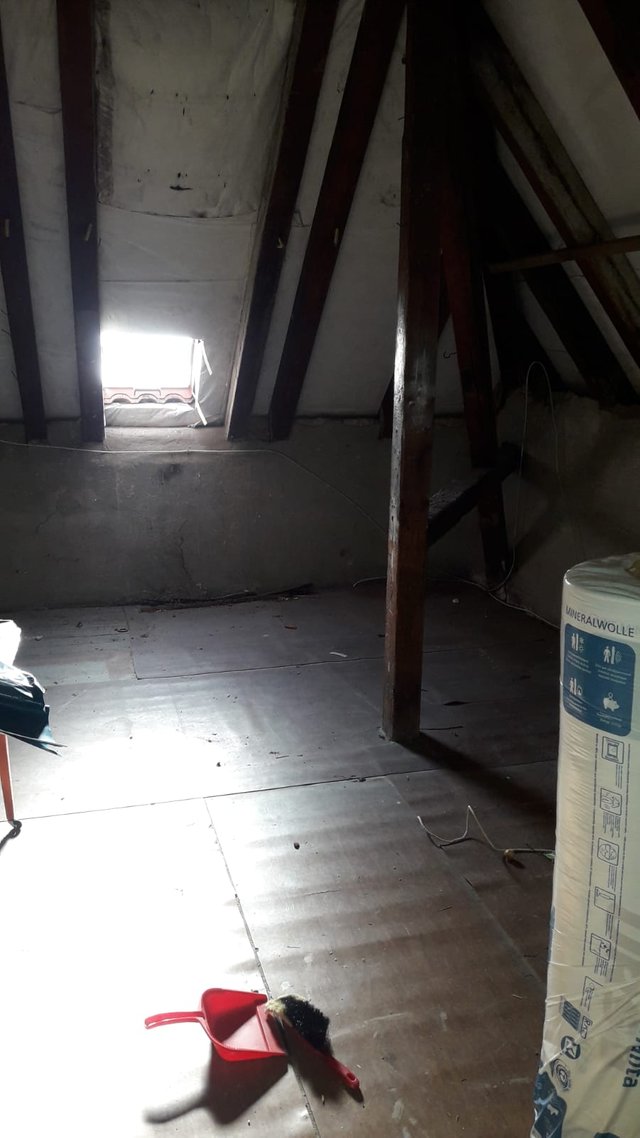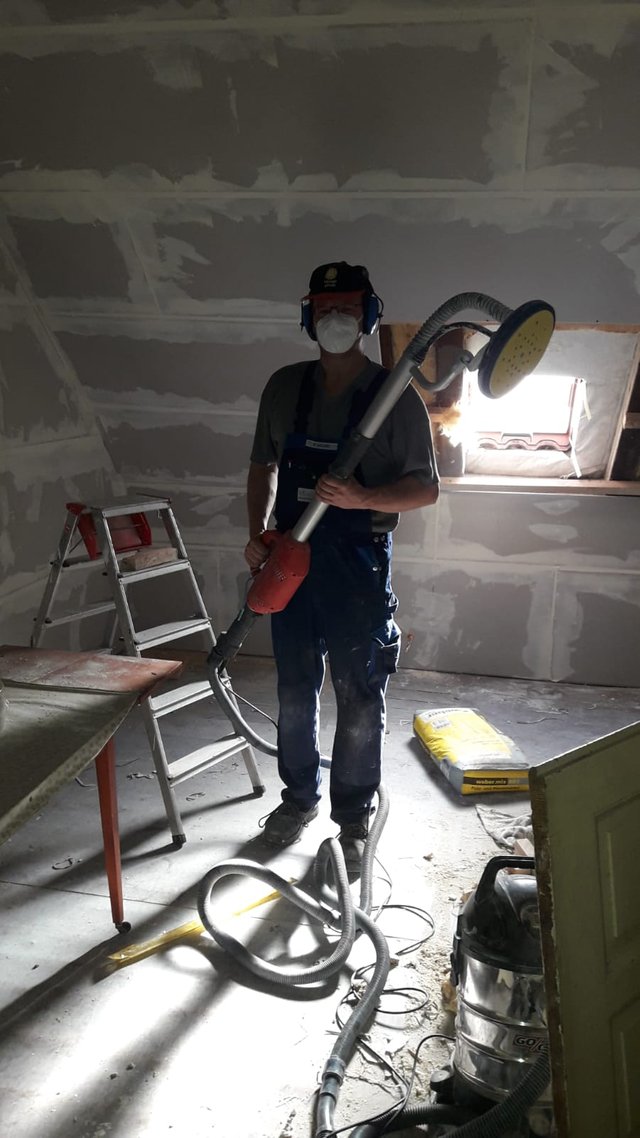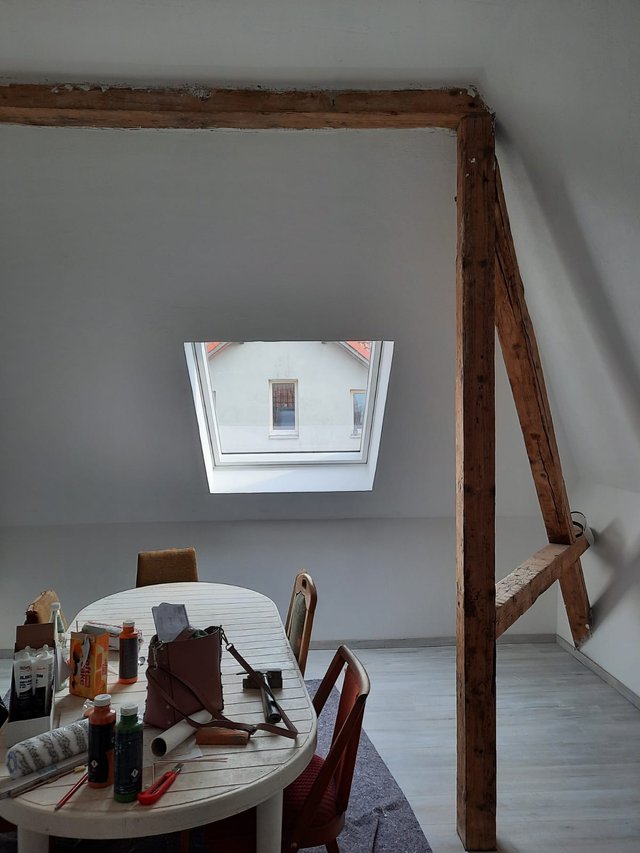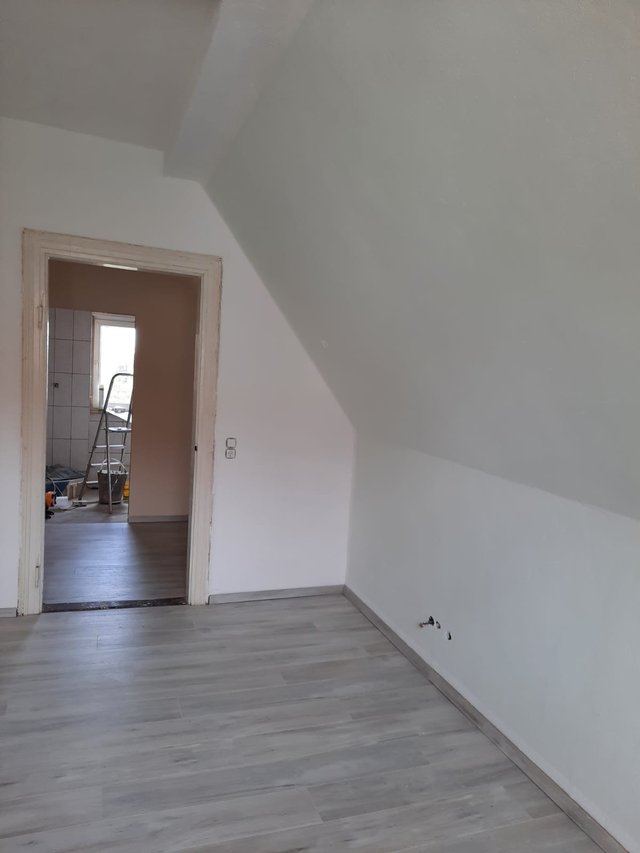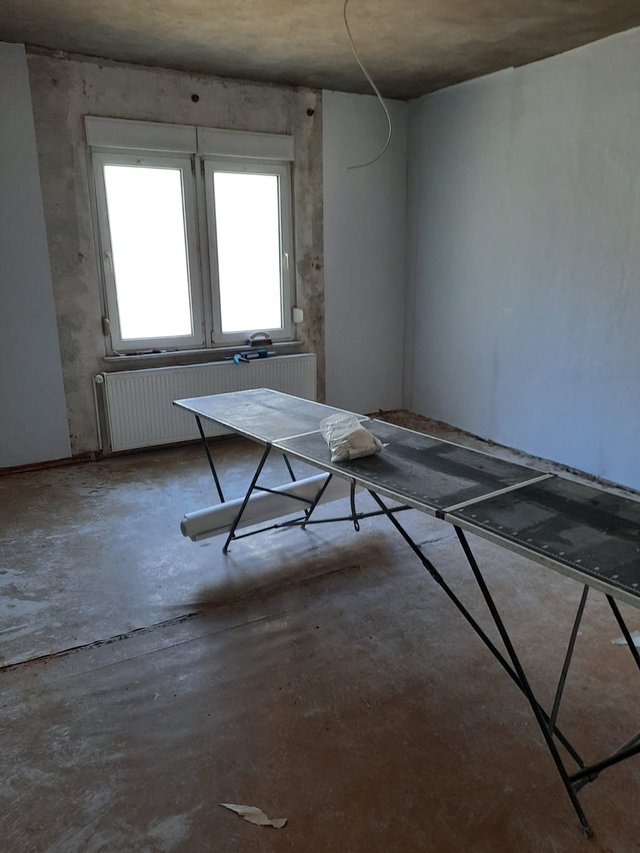 Komm auf Steemit, Hive oder Leofinance und tausche dich mit interessanten Persönlichkeiten aus. Und Gewinne ein paar Coins.
Mit freundlichen Grüssen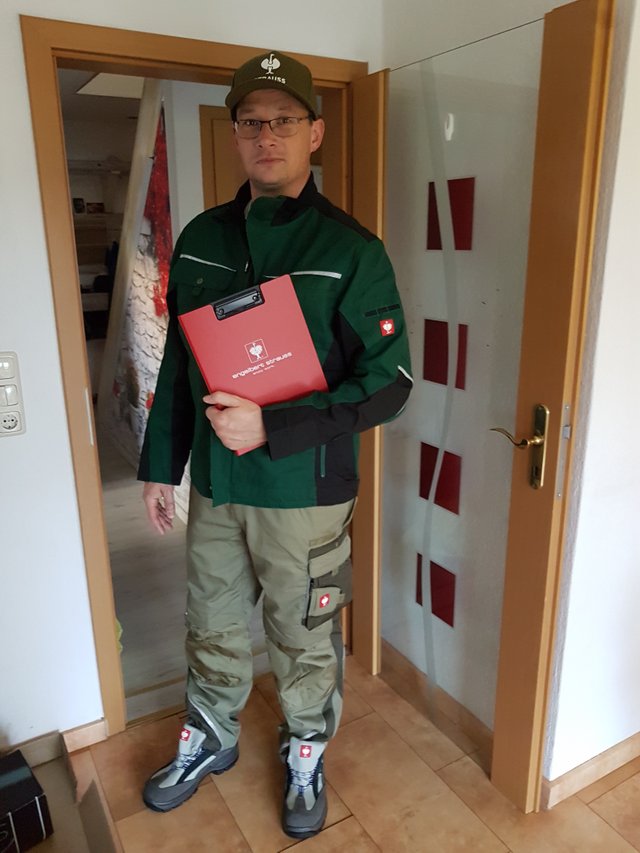 Daniel Saliger
Ich möchte Dich zu unserem Tippspiel einladen. Meld Dich an und spiele mit:
https://www.kicktipp.de/steemseuropameister/
Heute gehen weitere
0.443 Steem und 13.08 Hive in den Jackpot.
5.099 Steem Dollar und 12.606 Hive Dollar habe ich in 33.616 Steem und 40.503 Hive umgewandelt.
Somit sind jetzt
197.923 HIVE... 108,86 €
139.028 STEEM...152,93 €
Ausserdem Sponsert @reiseamateur zusätzliche 111 Steem... 122,10 €
und @kryptodenno 100 SBI Shares... 110 €
der Jackpot entspricht nach derzeitigen Kursen... 493,89€ oder $588.96
Derzeit machen...
@bitandi , @chappertron , @der-fahrlehrer , @der-prophet , @elkezaksek , @felix.herrmann , @germansailor , @hansgans , @iggib , @johnboywalton , @kryptodenno , @lammbock , @meins0815 , @mima2606 , @misan , @okean123 , @peppermint24 , @reiseamateur , @siphon , @ynwandree , @e-sport-gamer mit
English
Over two and a half years ago I belonged to the working class who were dependent on a boss. I was told what to do.
In all honesty, it pissed me off every day to cast 200 engine blocks or 400 gearboxes in one shift, always depending on the cycle time of the machine.
My colleague and I wanted to get away from this rut ​​so we spurred each other on to get away from this situation. At the same time I read an article from the world of miracles, a man who wants to heat his house through Bitcoinmining. We found out about Bitcoin and where we can buy this game currency. Marcel had first opened an account with Coinbase but his savings bank did not support any foreign transaction. So I bought a small amount of Bitcoin before him ...
! [first Bitcoin transaction.jpg] (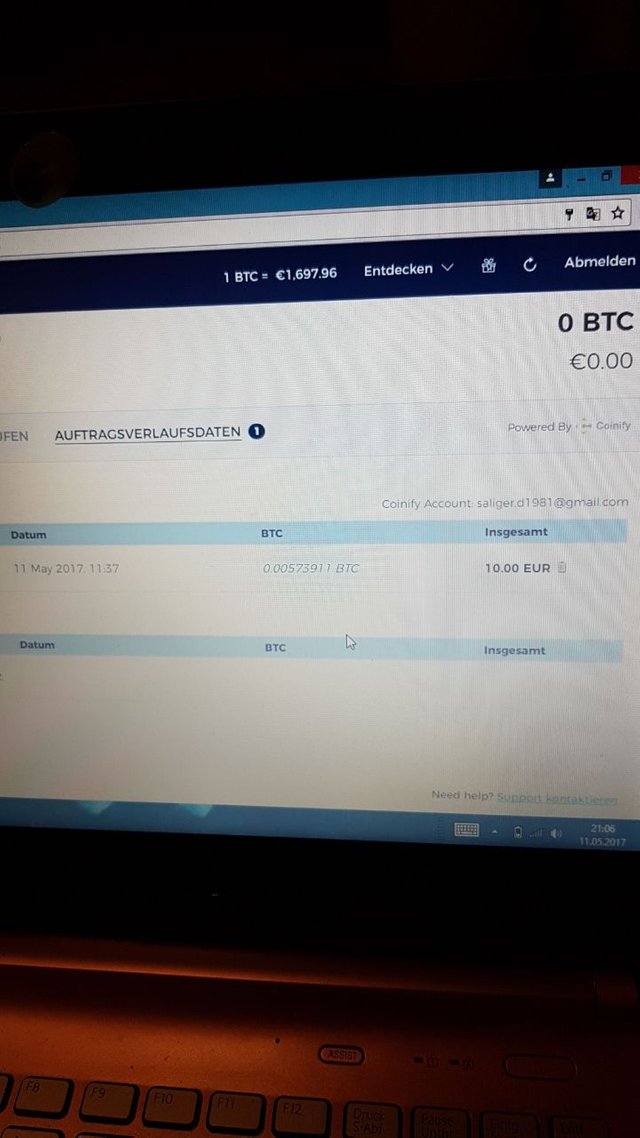 )
The first step was taken, but just buying Bitcoin was not enough. Actually, I wanted to be ** free **.
My old shift schedule should be my incentive never to have to do this again ...
! [IMG-20180111-WA0008.jpg] (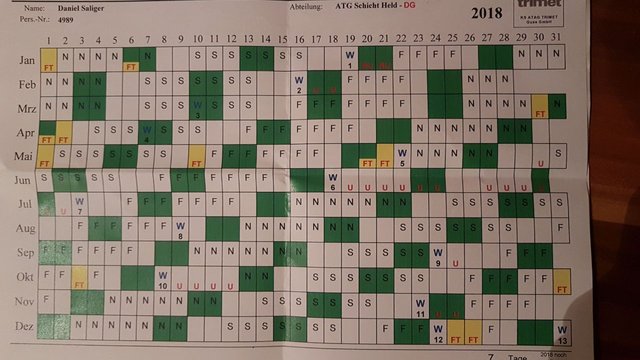 )
This situation bothered me for a long time. But the last kick was missing to jump into the deep end, to dare something new. Then it happened the last kicks in the buttocks, a minor accident at work.
In the beginning, I still campaigned for occupational safety without success, my employer wanted to get rid of me. After three months of bullying, we agreed on severance pay.
** The way was free ** with an uncertain outcome.
! [Company Logo.jpg] (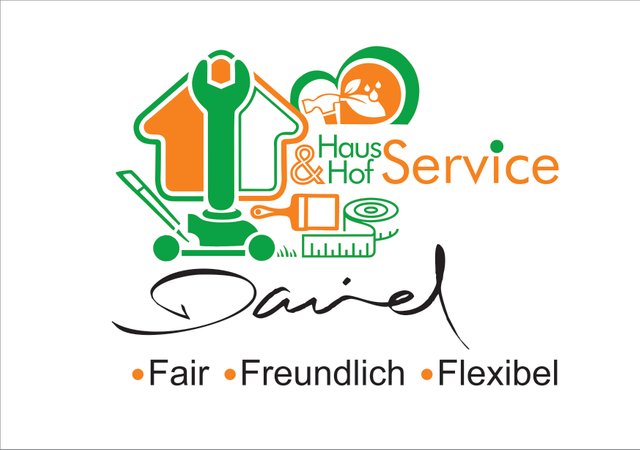 )
I took a start-up course to become self-employed. I wanted to rationalize the middleman, the boss away. Of course with initial difficulties, I never learned how to clean doorknobs. In the first quarter of my self-employment, I only earned € 100. Thanks to the start-up grant, I was able to stay afloat.
Fortunately, my neighbor gave me the necessary kick in the buttocks who said to me with a sardonic grin: "* Daniel, you can't sit around at home all the time, it would have been better if you had stayed with your employer! *"
At first I was extremely angry about his degrading statement, in retrospect the best thing that could have happened to me. I received my first orders through MyHammer (only was there for 3 months for a test subscription), I placed advertisements in the official gazette and sold my work as a subcontractor.
** The knot had burst **
My first company car, a Kia Ceed station wagon, was too small for my orders ...
! [IMG-20190908-WA0003.jpg] (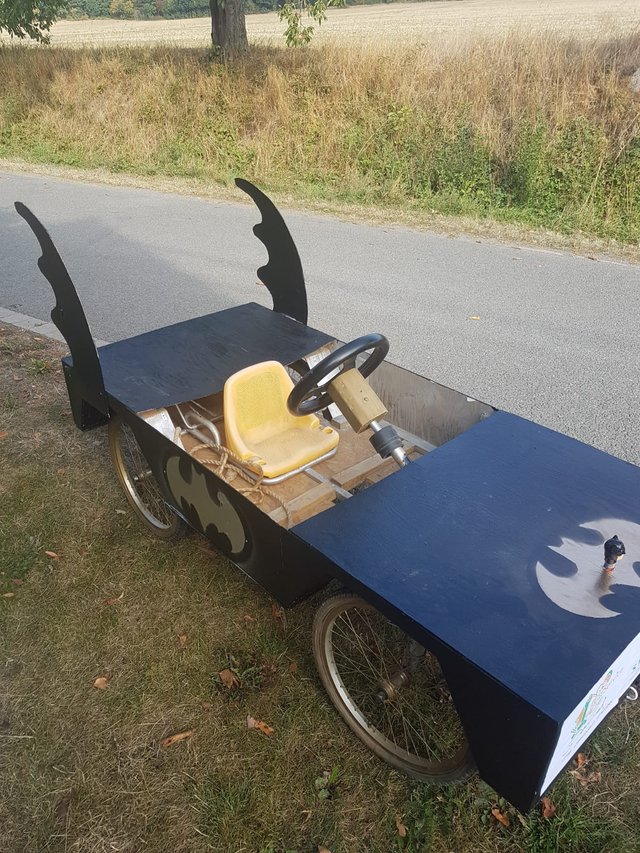 )
I wanted to get the big orders and only get golden eggs ...
! [IMG_1578505895588.jpg] (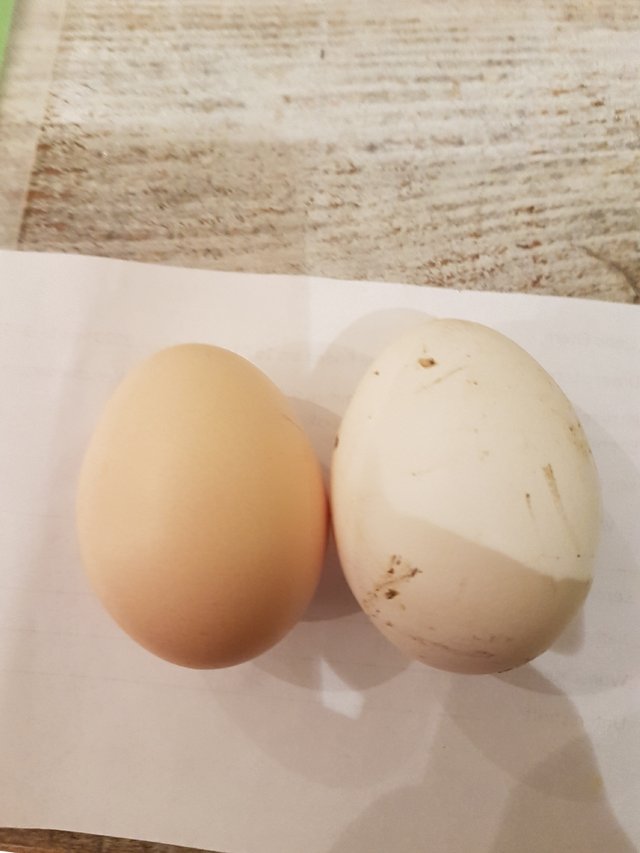 )
For this I bought a stagecoach after the first year of self-employment ...
! [IMG-20200919-WA0012.jpg] (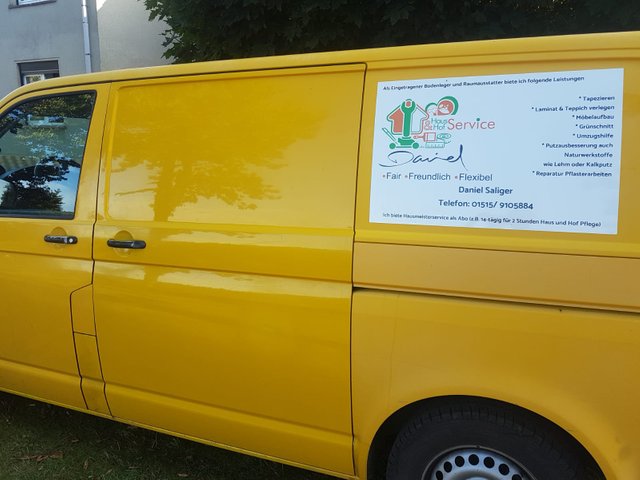 )
Sometimes it was too small ...
! [IMG-20200813-WA0002.jpg] (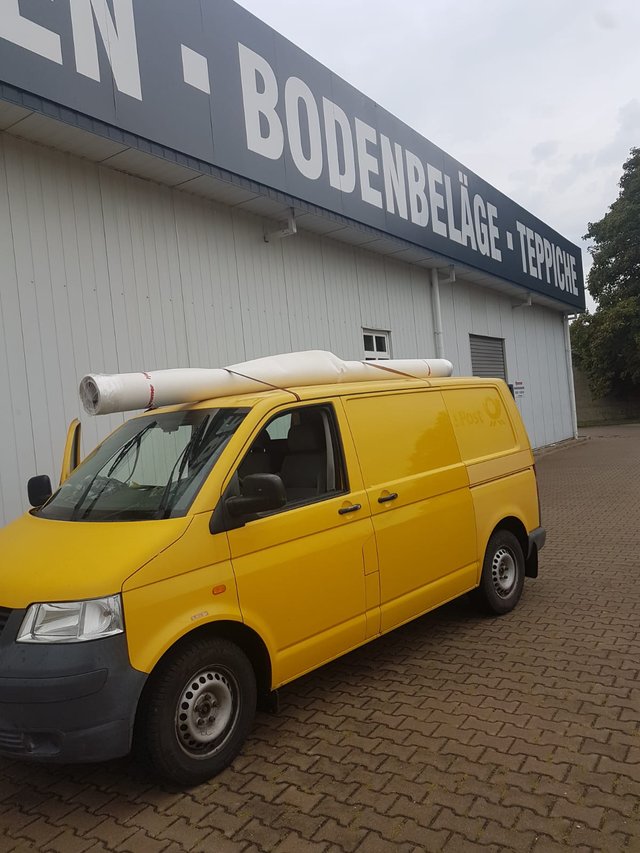 )
! [IMG-20200814-WA0002.jpg] (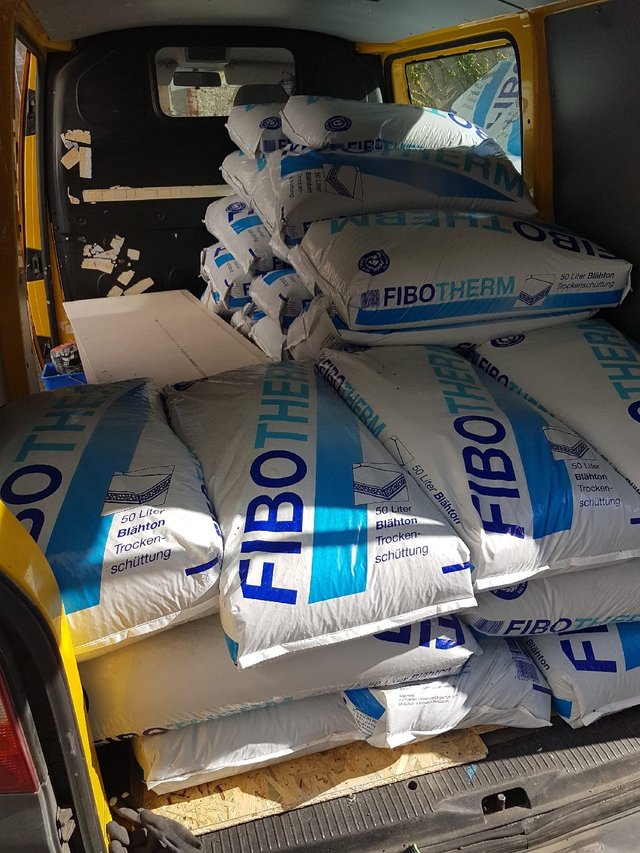 )
But caretaker services are problem solvers, which is why the 3m linoleum floor was strapped onto the roof.
On @Steemit I started to write about my self-employment and cryptocurrencies ...
! [Screenshot_20210411-175011_Coinbase.jpg] (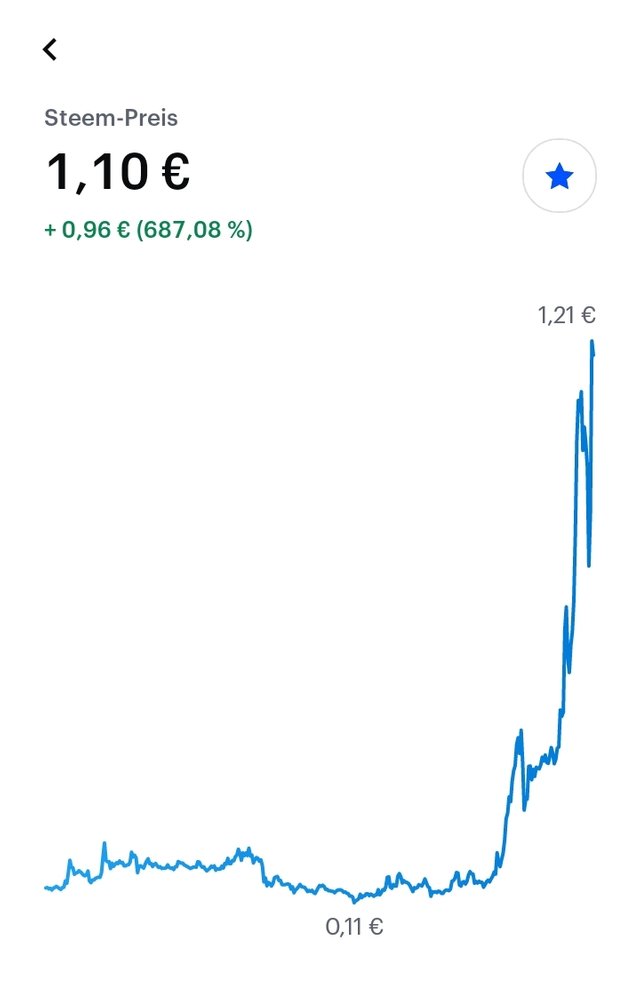 )
@Hive and @Leofinance were also added last year ...
! [Screenshot_20210411-175027_Coinbase.jpg] (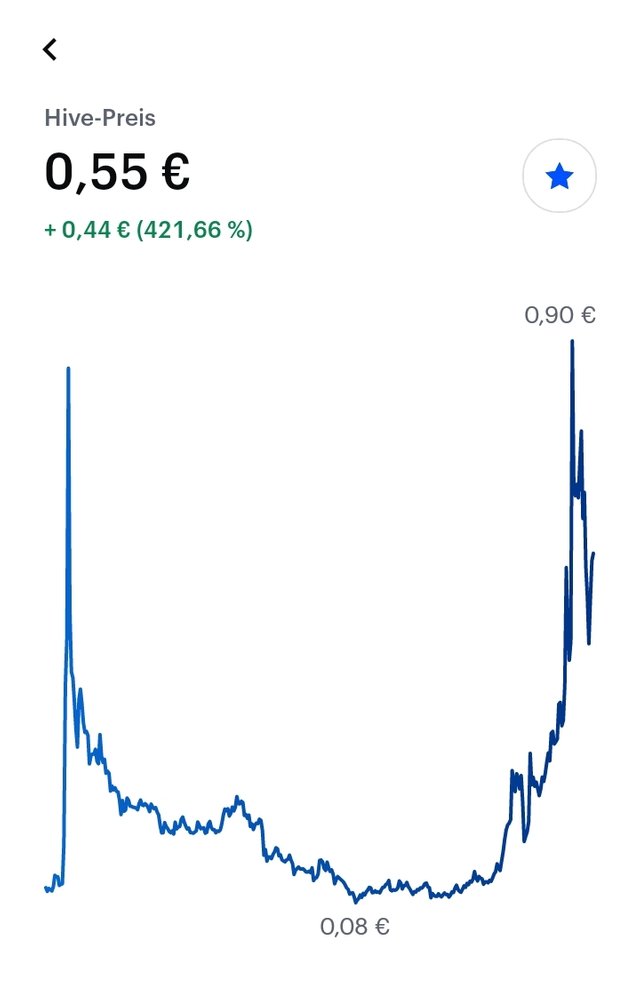 )
! [Screenshot_20210411-175043_Coinbase.jpg] (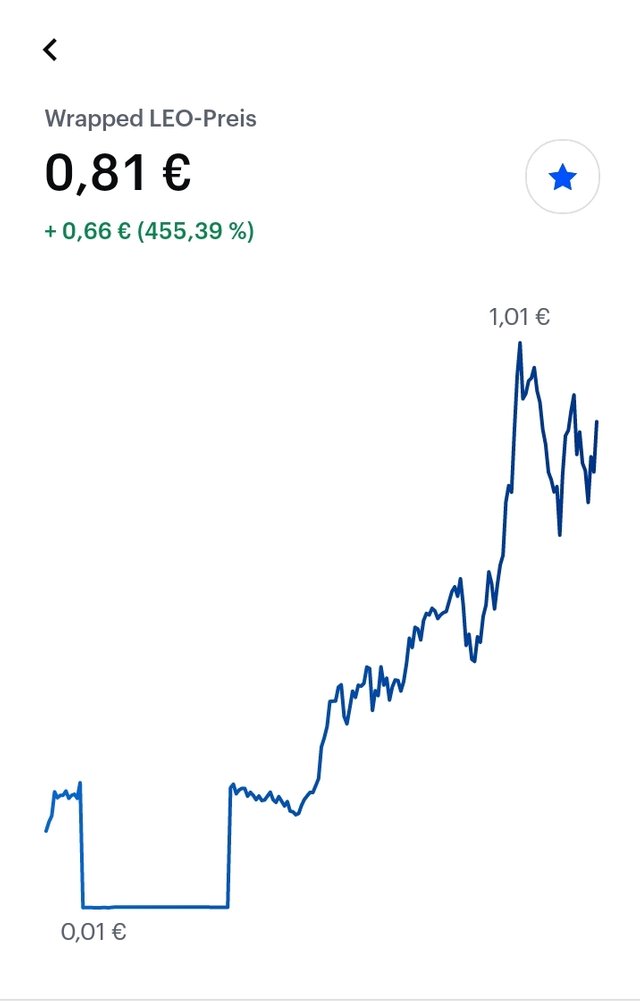 )
Truly I'm not the best storyteller but thanks to Steemit and their super German-speaking community, thanks to their votes, I already have ...
! [Screenshot_20210411-175749_Chrome.jpg] (

)
€ 4100 earned!
This week I made my youngest customers happy ...
! [IMG-20210411-WA0005.jpg] (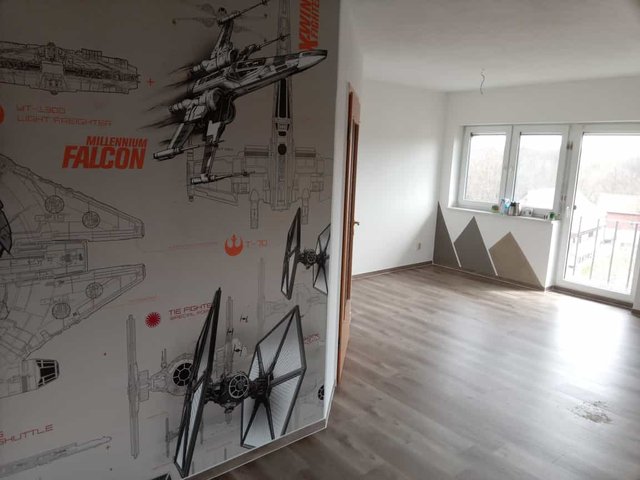 )
! [IMG-20210411-WA0006.jpg] (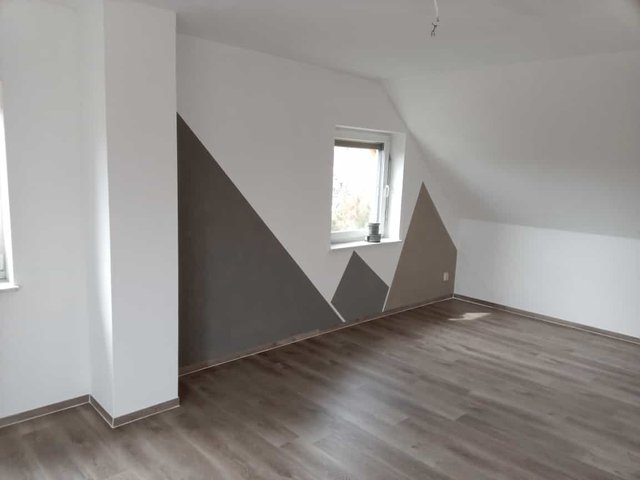 )
ButJust being self-employed and investing in crypto currencies was not enough for me and my wife. That is why we are now investing in our first commercial property to rent.
! [IMG-20210220-WA0004.jpg] (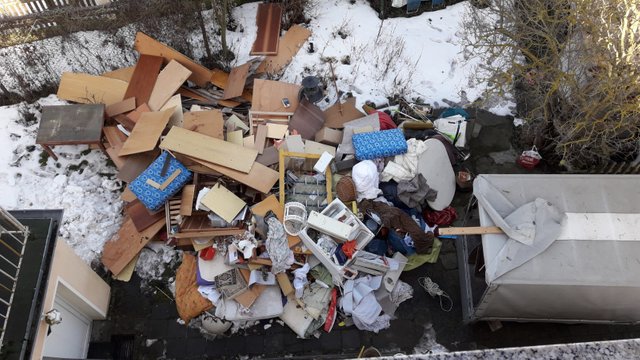 )
You can see what you can do with a storage room in the following photos
! [IMG-20210220-WA0000.jpg] (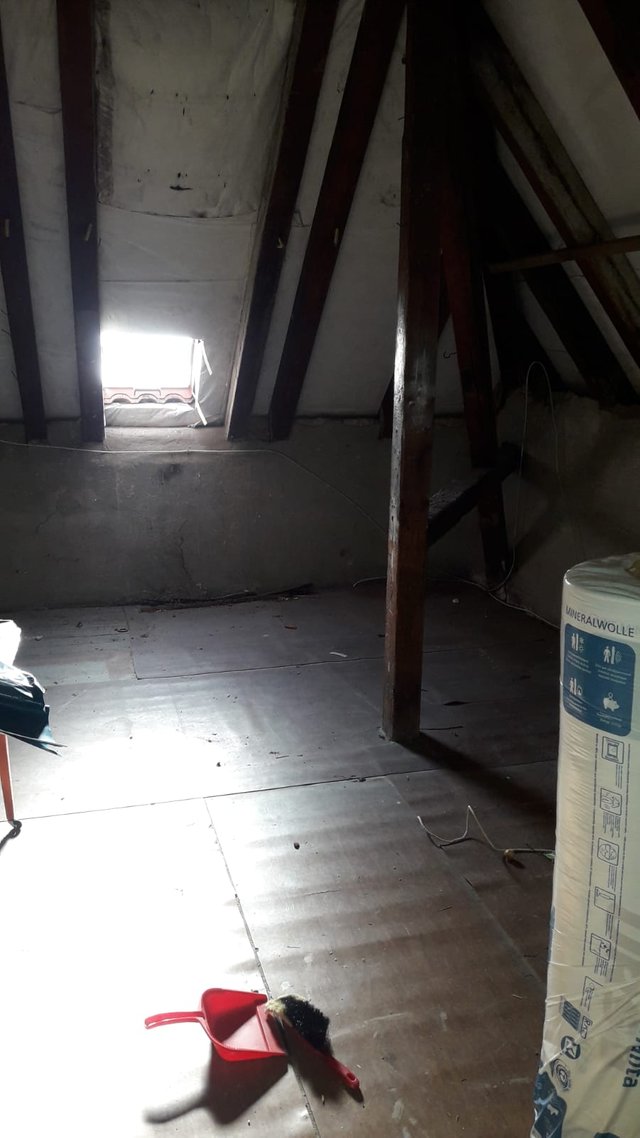 )
! [IMG-20210411-WA0000.jpg] (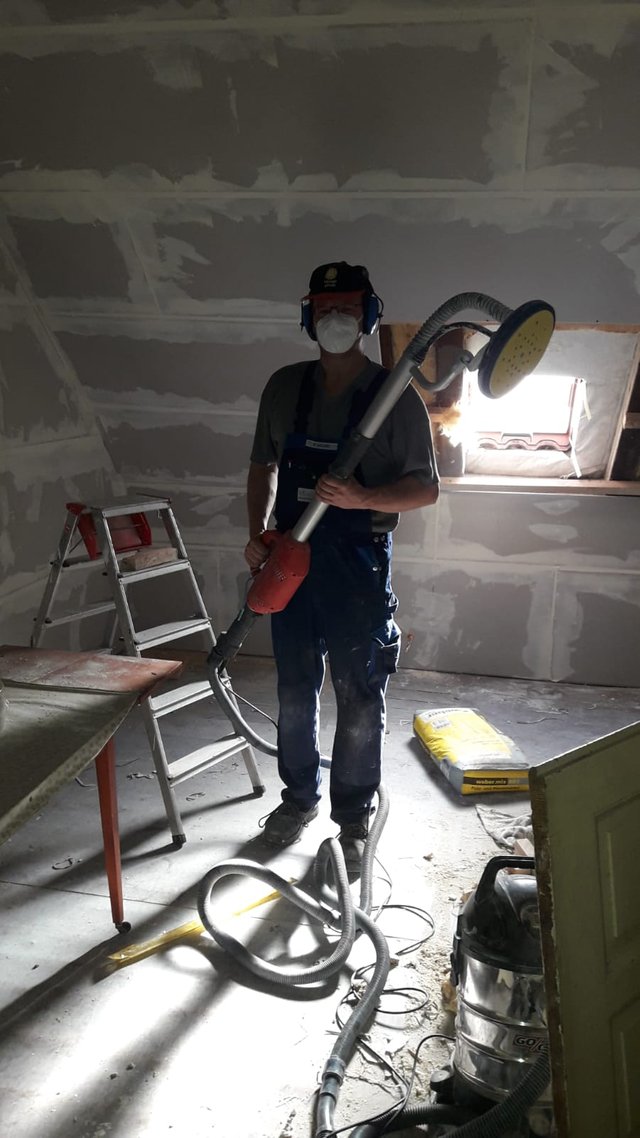 )
! [IMG-20210411-WA0002.jpg] (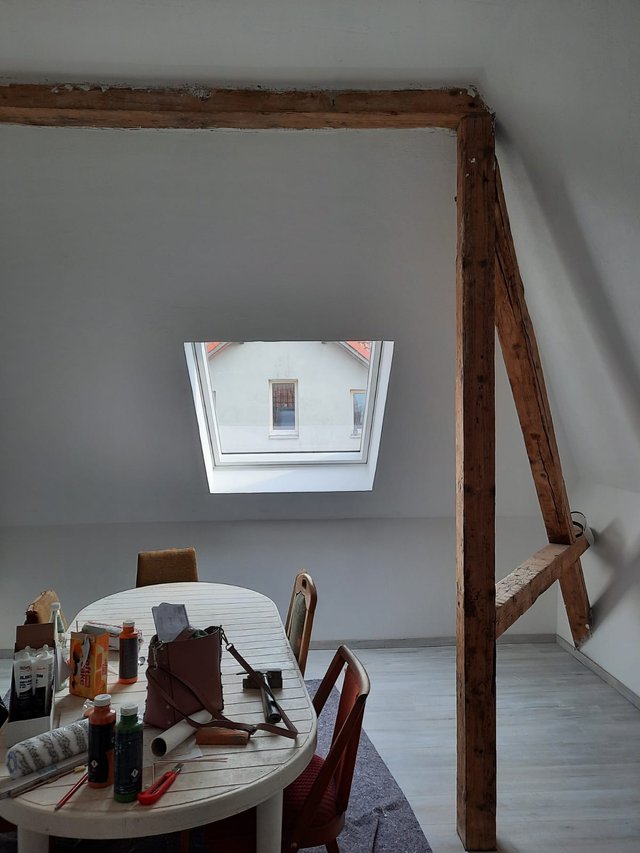 )
! [IMG-20210411-WA0003.jpg] (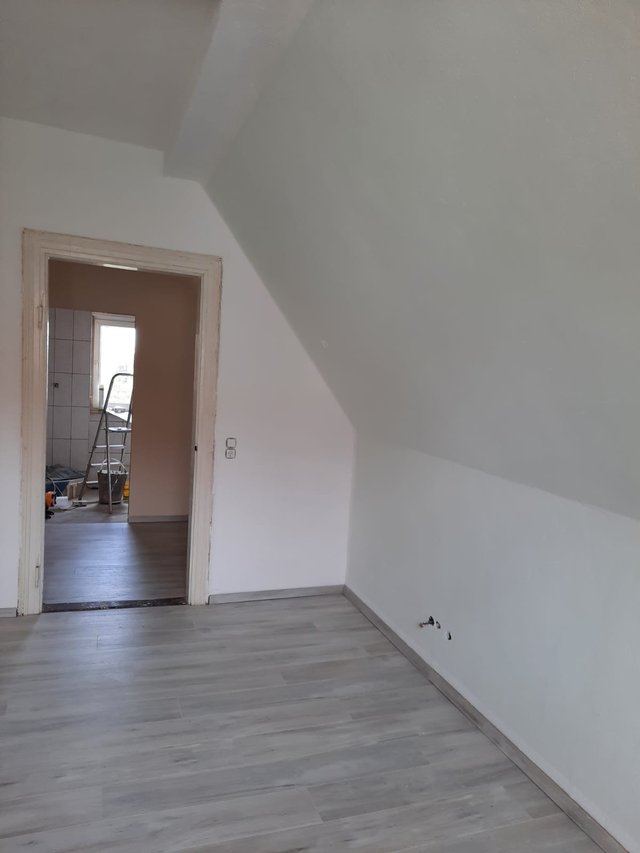 )
! [IMG-20210411-WA0004.jpg] (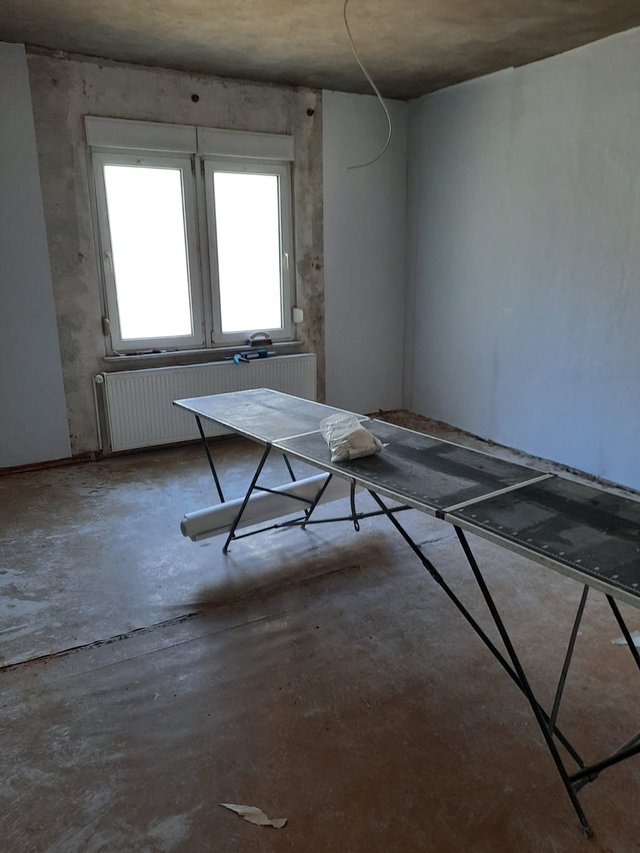 )
Come to Steemit, Hive or Leofinance and exchange ideas with interesting personalities. And win a few coins.
Yours sincerely
! [20210408_192723.jpg] (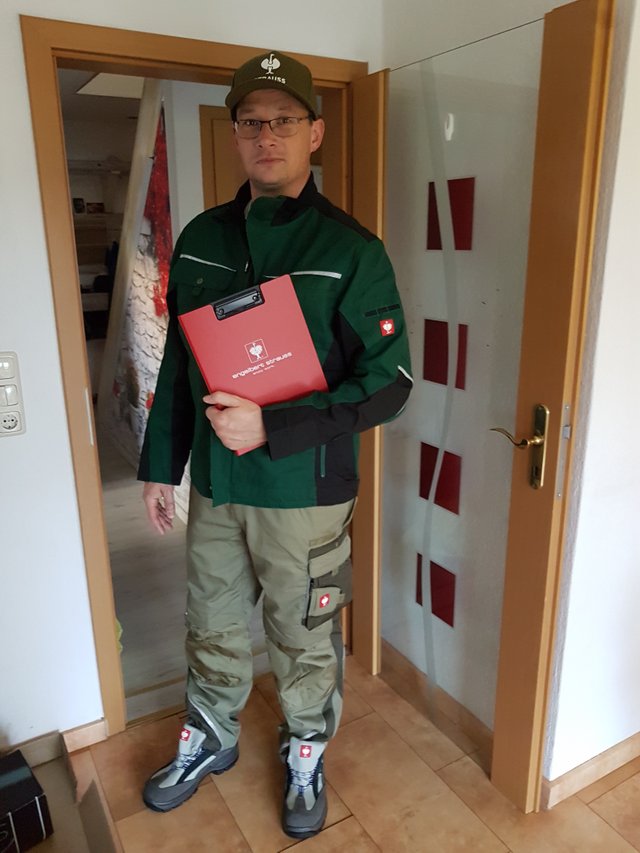 )
Daniel Saliger
I would like to invite you to our prediction game. Register and play with:
https://www.kicktipp.de/steemseuropameister/
Today more are going
0.443 Steem and 8/13 Hive into the jackpot.
I converted 5,099 Steem dollars and 12,606 Hive dollars into 33,616 Steem and 40,503 Hive.
So now are
197,923 HIVE ... € 108.86
139,028 STEEM ... € 152.93
In addition, @reiseamateur sponsors an additional 111 Steem ... 122.10 €
and @kryptodenno 100 SBI Shares ... 110 €
the jackpot at current rates is ... € 493.89 or $ 588.96
Currently doing ...
@bitandi, @chappertron, @ der-fahrlehrer, @ der-prophet, @elkezaksek, @ felix.herrmann, @germansailor, @hansgans, @iggib, @johnboywalton, @kryptodenno, @lammbock, @ meins0815, @ mima2606, @misan , @ okean123, @ peppermint24, @reiseamateur, @siphon, @ynwandree, @ e-sport-gamer mit
---