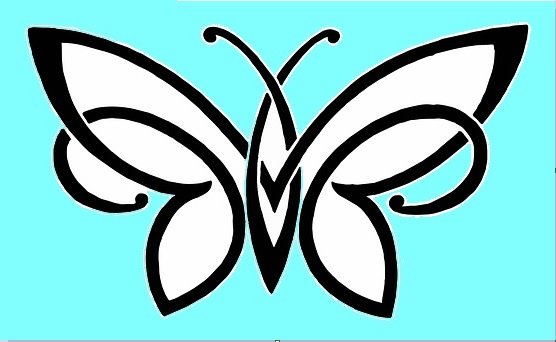 Motiv Pixabay - bearbeitet (c) www.indextrader24.com
Liebe Freunde des Friedens und der Freiheit,
liebe Freunde der Liebe und des Glücks,
liebe Mitleser,
heute habe ich 100 ENG in die Hand genommen und auf der Steemengine einen Freiheitstoken aus der Taufe gehoben. Seine Name lautet:
Freedom (FREE)
Freiheit ist wichtig und von unschätzbarem Wert. Ohne Freiheit ist alles nichts. Freiheit steht für Menschenrechte, Frieden und Leben - last but not least damit auch für Liebe und Glück. Freiheit ist stets individuell - erst recht In Zeiten wo Freiheitsfeinde und der Sozialismus in jeder nur erdenklichen Weise die Freiheit des anderen, des Individuums einschränken und am liebsten zu Gunsten ihres eigenen Vorteils abschaffen wollen.
Die Verteidigung der Grundrechte und eben auch des Grundgesetzes gegen jede Form von Sozialismus ist elementar und lebenswichtig - sofern nicht Unmenschlichkeit und Barberei, Armut und Elend die Folge für die Gesellschaft sein sollen. Dies gilt nicht nur im besonderen für Deutschland, sondern ebenso auch für ganz Europa und den Rest der Welt.
Da Freiheit kostbar ist, muss sie auch mit Mut und intelligentem Handeln gegen jene verteidigt werden, die durch Bürokratie und Bevormundung unter Missbrauch des Gewaltmonopols dies abzuschaffen versuchen.
Denn die Freiheits- und Menschenfeinde sind sehr gut organisiert und mit allen Wassern gewaschen. In Deutschland organisiert sich derzeit in Form der Atlas-Initiative, welche Dr. Markus Krall ins Leben gerufen hat, eine bundesweite Bewegung welche die Wiederherstellung der Grundrechte in Deutschland, welche der Sozialismus in der Gegenwartspolitik in Deutschland und Europa angerichtet hat, zum Ziele hat und ebenso eine Neuordnung der inzwischen in Deutschland geschaffenen Missstände des Sozialismus, anstrebt, ehe dieser in seinem finalen Stadium das Leben und die Zukunft zahlloser Menschen gefährdet.
Ich weiß nicht ob die Atlasinitiative als neue Bewegung der Bürger dieses Landes bereits eine Fahne oder Flagge hat.
Aber mit dem Schmetterling vor himmelblauen Hintergrund - als Ausdruck gelebter Freiheit in Verbundenheit mit der Natur der Schöpfung - angeregt ebenfalls durch die tollen Beiträge von @faltermann zu den sensiblen Geschöpfen aus der Welt der Schmetterlinge, hoffe ich dass die Botschaft der Freiheit auch durch einen eigenen Token auf der Steemengine in Form eines SMT-Lights in alle Bereiche der Gesellschaft gesendet werden kann. Die Flagge der Freiheit könnte auf Bürgerbewegungen in Zukunft in Wesen des Schmetterlings und seiner Leichtigkeit seinen Ausdruck finden.
Eingerahmt in himmelblau gefällt mir auch der folgende Piktogramm Entwurf, den ich allerdings nicht für die steemengine aus Sichtbarkeitsgründen genommen habe, da durch die Kompression der Bilddateien Die Freiheit eher etwas schwächelnd daher kam. Im größeren Format sieht aber der stilisierte Schmetterling in seiner Einrahmung meiner Meinung nach vorzüglich aus, wenn gleich ich den stilisierten Schmetterling nach langem Suchen auf pixabay aufgestöbert habe.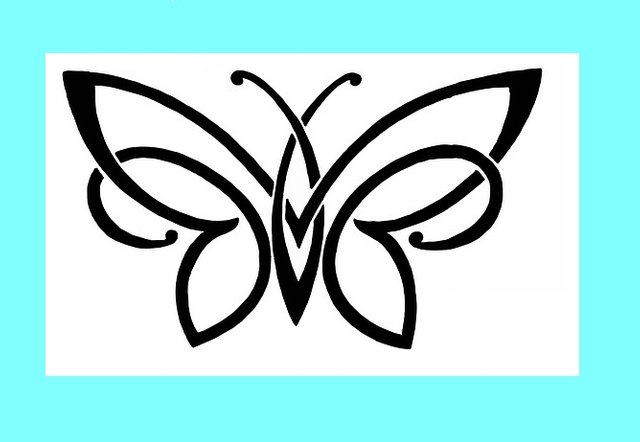 Flaggenentwurf - FREE Symbol umrahmt in Himmelblau
Warum jetzt noch einen SMT auf der Steemengine vorbereiten, wenn doch demnächst echte SMTs kommen sollen?
Nun - die steemengine Token werden meines Erachtens auch nach der kommenden HF und der Einführung der SMTs auf der Steemblockchain weiterhin ihren Wert haben - je nachdem wie achtsam die Emittenten mit dem Wert den sie erschaffen umgehen. Ich gehe davon aus, dass das Handling der SMT-light bei weitem einfacher sein wird als bei den geplanten echten SMTs. Zudem kann die Verteidigung der Freiheit keinen weiteren zeitlichen Aufschub mehr vertragen - denn jeder Tag zählt...
Be free - not more and not less! Sei frei - nicht mehr aber auch nicht weniger!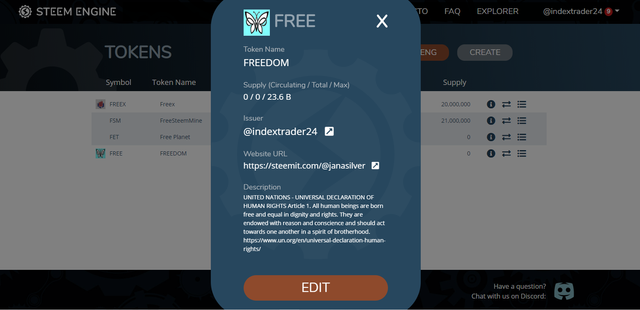 Der FREE Token wird gegenwärtig von mir allerdings noch nicht in Umlauf gebracht, da die Grundrechte in Deutschland und der EU in nicht hinnehmbarer Art und Weise durch die Willkür einer mehr kommunistisch/sozialistischen Zentraldiktatur der Machthaber die plebiszitäre Demokratie und die Freiheit schwerst beschädigt haben. Gleichwohl steht dieser neue SMT-Light Token, der offziell mit Blick auf die Übergriffe des Sozialismus auf die freiheitlichen Grundrechte des Bürgers als Satiretoken zu verstehen ist, für die Wiederherstellung der Freiheit und des Rechts in diesem Land.
Mit Freedom - sprich Freiheit - kann nur jemand bedacht werden, der sich nicht vom Staat in seiner Lebensführung subventionieren und alimentieren lässt und stattdessen für seinen Lebensunterhalt selbst sorgt oder wenn er dies nicht kann in der Lage ist die Unterstützung seiner Freunde und Verwandten mit in seine Lebensführung einzubeziehen, weil er eben lange Zeit seines Lebens ein ebenso freier Mensch ist und war, wie schon so viele vor ihm zuvor.
An der Ausgestaltung des Konterfeis meiner ganz persönlichen Flagge der Freiheit habe ich lange rumgetüftelt wobei die meiste Zeit in den letzten vier Stunden dabei drauf gingen verschiedene Entwürfe als neues Konterfei für den FREE-Token zu entwickeln...
Wieviele der 23600100221 Token ich schlussendlich eines Tages in Umlauf bringe steht noch nicht fest. Vermutlich werden es aber nur sehr wenige sein und erst im Lauf der Zeit mit steigender Nachfrage schliesslich auch mehr werden. Im Hinblick auf die Skalierbarkeit ist der Token als Freiheitsbotschafter mit 8 Dezimalstellen ausgestattet, so dass auch in ferner Zukunft die Freiheitsbotschaft von jedem Menschen genutzt und versendet werden kann.
Da ich davon ausgehe, dass in den kommenden 200-300 Jahren die Menschheit auf rund 23.6 Milliarden Menschen anwachsen wird und jedes Individuum eine Freiheitsmarke in Form eines Tokens dann vielleicht sein Eigen nennen wird, ist ein die mehr als dreifache Menge an Token als es Menschen derzeit gibt - von mir geschaffen worden - ohne dass diese jemals zu Lebzeiten von mir noch in diesem Ausmaß in Umlauf gebracht werden wird.
Und da Freiheit einem Menschen nicht geschenkt wird, sondern eine Gesellschaft diese sich stets verdienen muss, wird auch die Freiheit auf der Steemengine eines Tages ihren Preis haben. Ich gehe davon aus, dass ich vermutlich erst einmal nur 100 Token als Circulating anbieten werde....
Der stilisierte Schmetterling als Symbol der Freiheit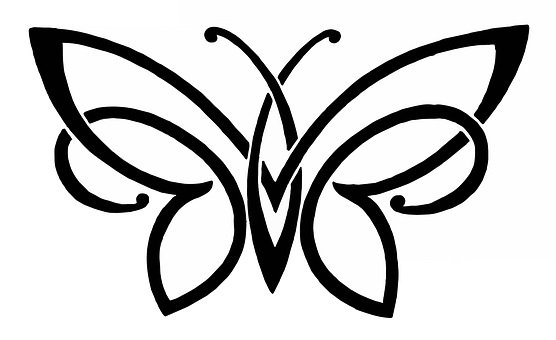 Zwar hatte ich zunächst - inspiriert durch mein letzten Post - überlegt den Hintergrund mit dem Klee als Glücksbringer für die Menschen - einfach mit dem Schrifftzug FREE zu versehen, was dann wie folgt aussehen sollte.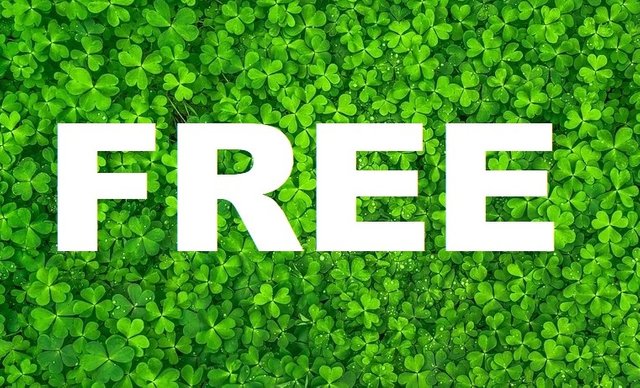 Doch das grüne im Hintergrund sorgt in der komprimierten Darstellung auf der Steemengine zu anamorphotischen Verzerrungen der Wahrnehmung wie auch vor allem der Lesbarkeit, so dass ich mich dagegn entschieden habe so etwas wie grüne Freiheit als Logo zu verwenden. Zudem ist der grüne Sozialismus inzwischen Teil des Inhaltes einer freiheitsfeindlichen Ausrichtung im Land.
Schlussendlich entschied ich mich für den Schmetterling als Symbol eines wahrhaften Lebens in Freiheit, so wie die Taube schon seit vielen Jahrzehnten als Botschafter für den Frieden in der Welt steht.
Überhaupt finde ich es verwunderlich warum fast ein Jahr nach der Steemengine die Freiheit noch nicht als FREE Token in den Umlauf gebracht worden ist....
Ob diese Ideen allerdings von der Freiheitsbewegung in der Welt länderübergreifend aufgegriffen wird, bleibt abzuwarten. Gleichwohl wäre eine weite Verbreitung der Freiheitsbotschaft wünschenswert - wobei es schlussendlich egal ist in welcher Form dies passiert - solange die Menschen dabei friedlich bleiben...
Der Schmetterling könnte dabei als neues Symbol einer weltumspannenden Freiheitsbewegung dabei helfen die Menschenrechte wieder herzustellen...
In diesem Sine - auf die Freiheit...
SEND with LOVE.
PEACE!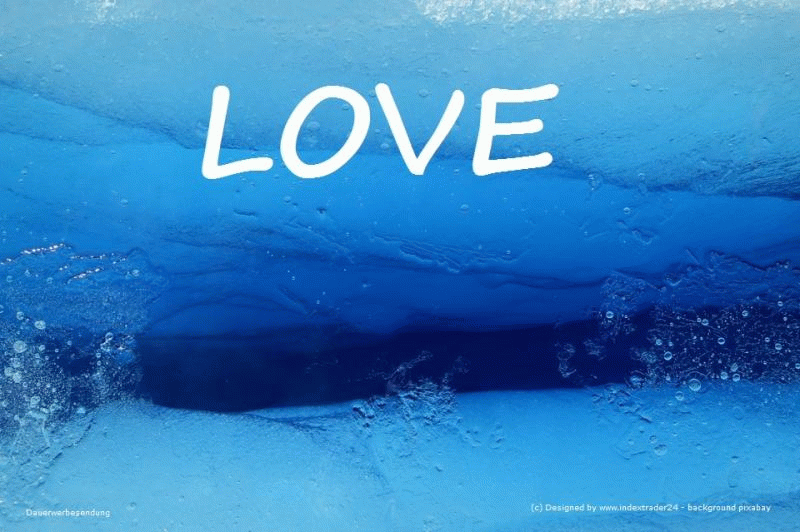 New Logo of the JANASILVER LOVE TOKEN on Steemengine
Copyright - www.indextrader24.com
Posted via Steemleo