Mittwochs und Samstags entscheiden jeweils 6 Zahlen über das weitere Leben und den zukünftigen Lifestyle von zahlreichen Lottospielern. Wie schwierig es tatsächlich ist die richtigen Gewinnzahlen vorherzusagen, weiß ein Jeder der sich regelmäßig daran versucht, auf diese Weise sein Schicksal zu beeinflussen.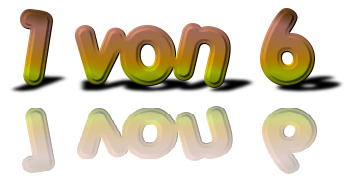 Die Teilnahme ist - wie immer - an keinerlei Gegenleistungen gebunden!!!!
Die Belohnungen die hier vergeben werden, kommen zum Großteil aus Investitionen, die ich getätigt habe (ROI), oder aus diesbezüglichen Kooperationen.
<><>
The participation is - as always - not tied to any consideration!!!!!
The rewards that are awarded here, come mostly from investments I have made (ROI), or from related collaborations
<><>
Hier reicht nun lediglich 1 richtige Zahl aus, um zu den Gewinnern zu zählen.
Zugegeben mit dem hier zu erwartenden SBD-Ertrag werdet ihr euch nicht zur Ruhe setzen können, aber etwas mehr SBD bzw. STEEM hilft gerade den "Kleinen" immer ein bisschen weiter, gell.
Zur Teilnahme genügt es, dass ihr euch eine Zahl von 1 - 49 - von der ihr meint, dass sie bei der betreffenden Ziehung zu den 6 Gewinnzahlen zählen wird - in einem Kommentar sichert!
Achtet bitte darauf, keine bereits genannte Zahl auszuwählen!
Bei mehreren Gewinnern - mit unterschiedlichen Zahlen - wird der SBD-Ertrag des betreffenden Posts zu gleichen Teilen aufgeteilt.










Viel Spaß!
Viel Glück!

<>