I decided to use STEEMWorld to stake tokens from now on. The last time I staked tokens it took a long time at STEEM-engine. When I posted about this, many of my commenters told me to try STEEMworld instead. This is a winner, and I will continue.
Before staking, the first thing I did was go through STEEM-engine for my three blogs. I looked at all the various tokens I had and sold many of them. The money from this goes to STEEMP in my token wallet.
Then I transferred all the STEEMP proceeds to this blog so I could move it out in one transaction.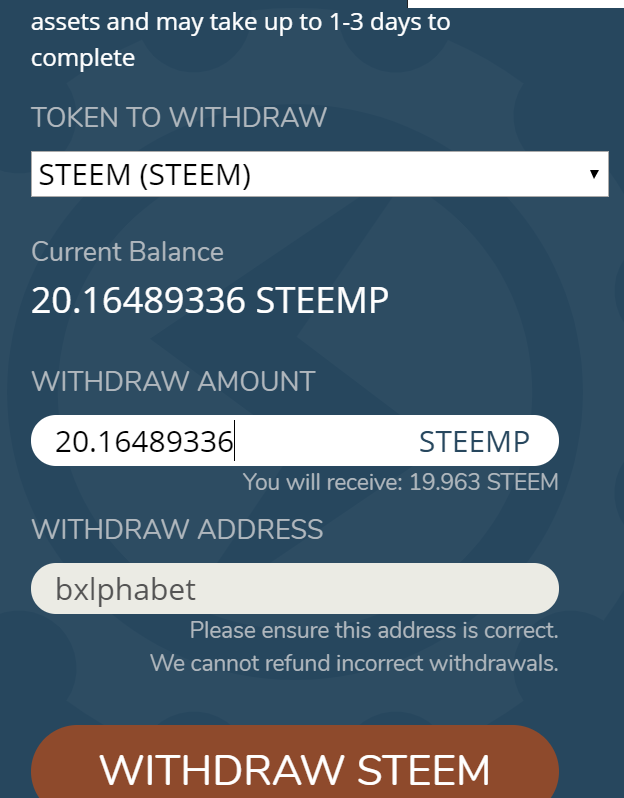 And here is the 19.9 STEEM coming to my STEEM wallet. This will be powered up for SPUD 8!
In order to get to the place you can stake tokens, you need to click "balances" on the left menu of your page on STEEMWorld. From there you can claim tokens as well, and I have already been doing that once a week or so.
This screenshot is from STEEMWorld. The first column shows the type and amount of tokens I will stake.
Here is a part of the STEEMworld screen where you say which tokens you want to stake. I staked most of what I had. I still saw a few I was not sure of, and so left them for the next time I do this.
Here is the screen you get while the staking is in progress at STEEMworld. I saw a post saying it takes up to 15 minutes, so I did other things before looking back to my STEEM-engine wallet.
Here you can see a portion of my STEEM-engine wallet before I staked. The first column of numbers are the amounts I will be staking.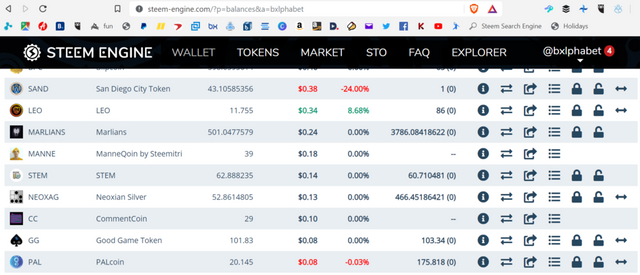 Here you can see a part of my STEEM-engine wallet showing some of the staking that happens through STEEMworld. They do not stay in the same order due to how they show up over there. But you can notice the first column of number are all zeros now since I staked those coins.
And now here is a screenshot of all the tokens I hold now according to my STEEMPeak wallet. I still have many and will continue to blog for more, stake those I like, and clear out those I do not care to keep.

So that's it! All of the tokens I get are from blogging, airdrops and contest winnings. I will probably stake about every two weeks from now on.
What I do on STEEM
freewrite daily with @mariannewest
Minnow Tips
Photography
Travel
Food and ccc contest posts
Tasteem restaurant reviews
@pifc contest entries
dApp, tokens/tribes and gaming review posts
dpoll- STEEM and lifestyle questions
BitcoinMalaysia playing card posts; coming soon!
My most recent summary of Minnow Tips is here:
These tips will help you if you are new and struggling on STEEM. Tag me in any comment, and I will help you if you ask me to.