I stumbled upon a neat "little" site that shows the inevitable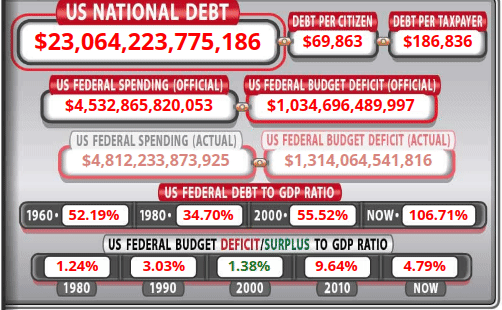 The question is not IF the Dollar collapses, then question is when it's going to happen.
Check https://usdebtclock.org/, read, and try to understand it.
Are you prepared for when the legacy believe system collapses? Do you hold enough Gold and Bitcoin?
---


👍Free BTC 🤩 ➕ Free Lottery 🤑 ➕ 4.08% Interest APR 🤯 ➕ DICE 🎲 ➕ WIN a Lambo 🔥