I'm always looking for ways to improve my financial and business acumen. Earlier this year I was introduced to a board game called CASHFLOW by Robert Kiyosaki. An individual I look to for consulting presented it to a group as a good means of working your mental muscle when it comes to finances.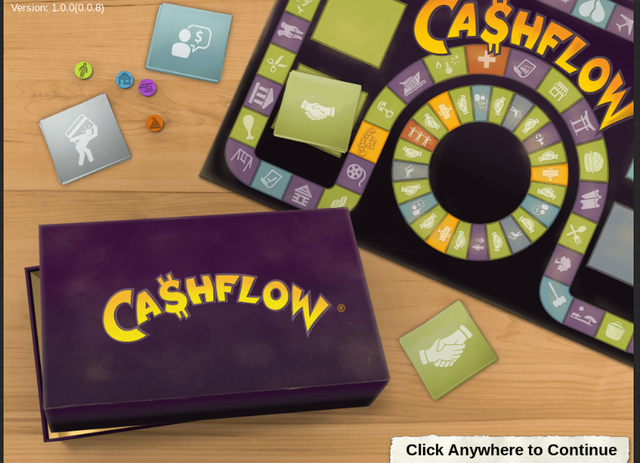 The object of the game is to create more passive income than you have expenses to get out of the proverbial "Rat Race". You start with a set income and expenses from your chosen occupation and are presented with multiple investment opportunities throughout the game. You lose if you go bankrupt, or if playing with multiple players, win according to how soon you get out of the Rat Race. Its a must to keep an eye on your balance sheet and avoid bad investments. You're presented with all types of investments from real estate, to stocks, to starting a company.
I was one of the few individuals that beat the game on my first go round and have yet to go bankrupt. In part, I think that was because I've drilled investing fundamentals in my head the last few years and that will beat the game every time (as it should).
After consistently playing for a few weeks I noticed I had a better eye for opportunities because the game had me viewing things from a different lens. I almost look at everything from an investor vantage point now. Here are a few screenshots from the game. It can get pretty intense too. There are groups that meet up around the country and play competitively on a regular basis.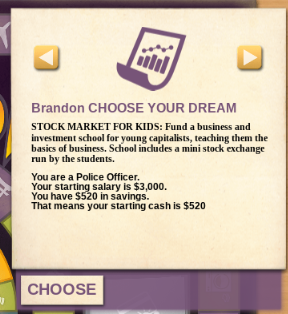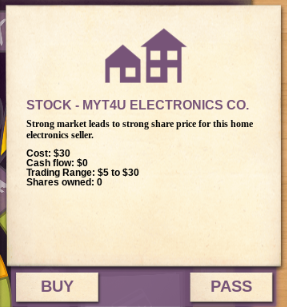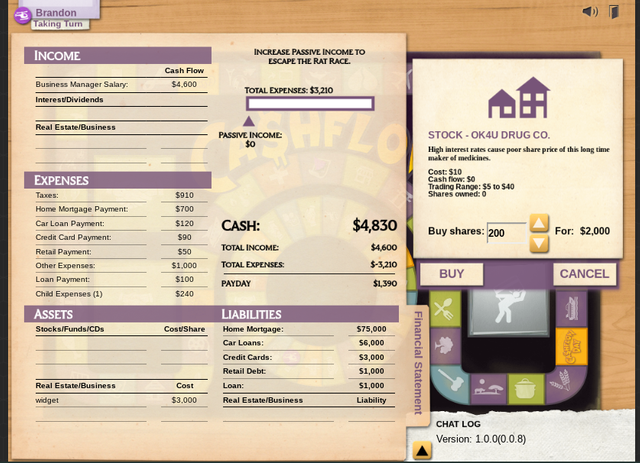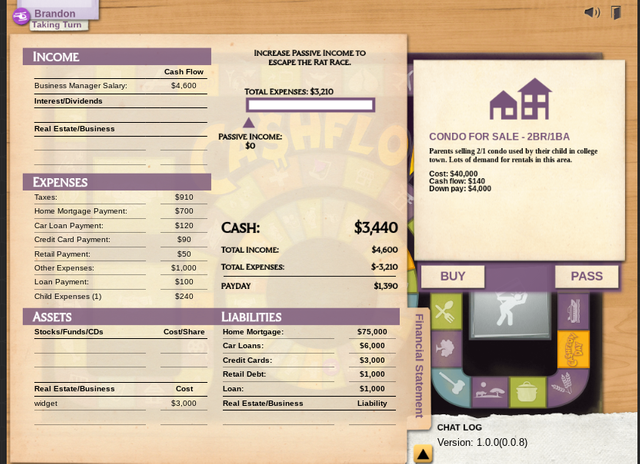 ---