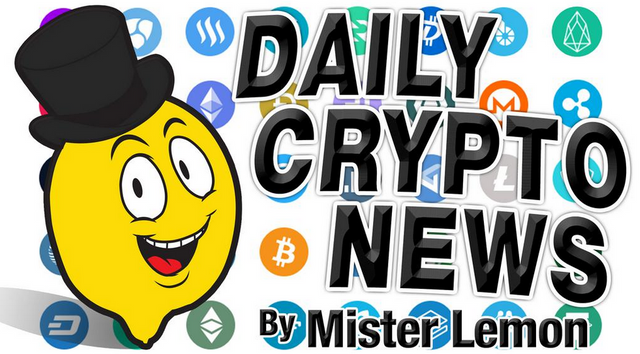 Bitcoin Bulls Can Take BTC Price to $8K Amid Report $10 Oil Inevitable ;
Bitcoin Extends Rally as Trading Volume for CME Futures Hits Three-Week High ;
Top Crypto Exchange Binance Hints at Launching Bitcoin Options Trading;
Revolut Brings Bitcoin Without Private Keys to 10m+ Users ;
Manufacturers Mark Down Bitcoin Miners as Price Drop, Halving Change Calculus ;
🗞 Daily Crypto Calendar, April, 3rd 💰
Bitcoin Trading Update
Welcome to the Daily Crypto News: A complete Press Review, Coin Calendar and Trading Analysis. Enjoy!
Bitcoin (BTC) was pushing to flip $7,000 resistance to support on April 3 amid warnings that oil markets really will hit $10 a barrel this month.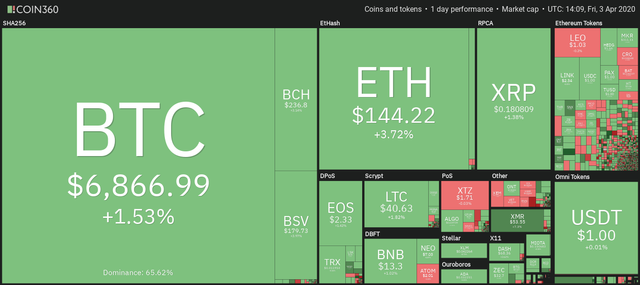 Media: $10 oil could last the whole Q2
Data from Coin360 and Cointelegraph Markets tracked multiple attempts by Bitcoin bulls to push the market definitively over the $7,000 mark on Thursday and Friday.
At press time, all those attempts had failed to deliver support, with BTC/USD in each case falling back to the high $6,000 range.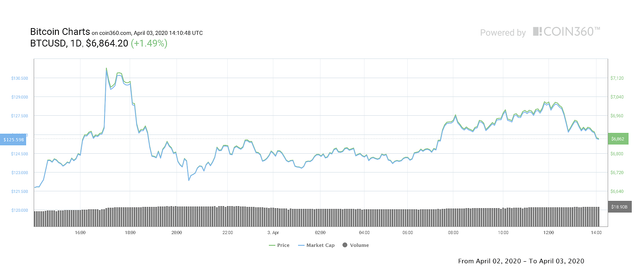 Trading activity for bitcoin (BTC) futures listed on the Chicago Mercantile Exchange (CME) has picked up pace as bitcoin has extended its recent rally to levels above $7,200.
CME traded $347 million worth of futures contracts Thursday – the highest since March 16. On that day, futures witnessed a trading volume of $414 million, according to data provided by research firm Skew.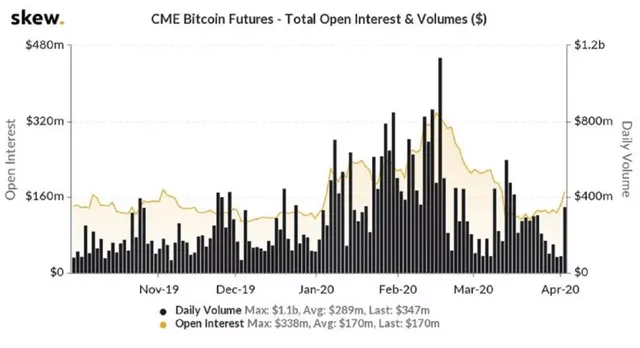 Top crypto exchange Binance has hinted that it plans to launch Bitcoin (BTC) options trading.
Two tweets — via the exchange's official handle and CEO Changpeng Zhao ("CZ") — posted on April 3 revealed "testflight leaks" and a screenshot of an apparent prototype for trading BTC/Tether (USDT) options contracts: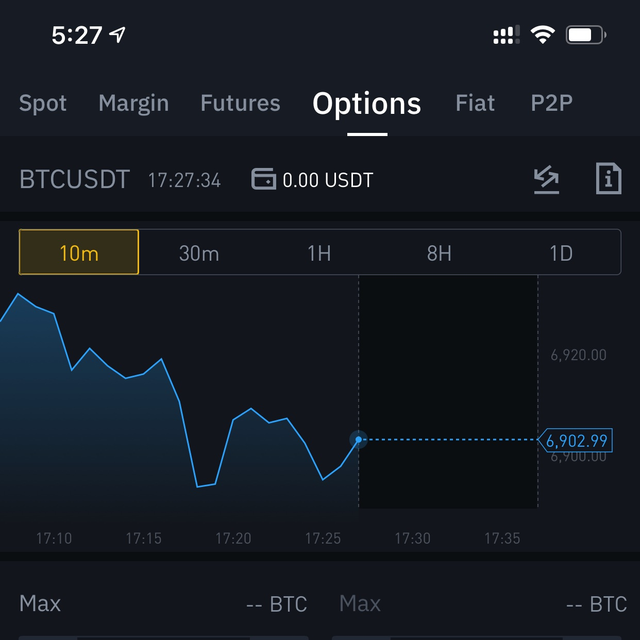 "Notice anything new"?
Binance's performative social media "leak" revealed options trading support as one of the items on a "what to test" list, which included other products that have previously been officially announced, such as the Binance Card issued by Visa.
USD 5.5bn fintech Revolut has decided to open crypto trading feature to their "standard" customers earlier than planned, thus helping crypto adoption and securing another revenue stream during the global financial and economic turmoil, triggered by the COVID-19 pandemic.
The crypto trading feature is not new for Revolut, but it was previously available only for its Premium and Metal customers.
The company, that employs 2,000 people, claims it has more than 10 million customers, mostly in Europe. Revolut does not disclose how many Premium and Metal users they have, but starting this May they'll enjoy the crypto trading feature for a smaller fee than Standard users - they'll pay 67% more.
Bitcoin mining machines are on sale.
Last month's crash in cryptocurrency prices has prompted manufacturers to sell inventories at a discount, in some cases as steep as 20 percent, over the past few weeks. Both the newest models and slightly older machines have been marked down.
Complicating the matter is the imminent bitcoin (BTC) halving in May that will reduce the network's mining reward by half, causing most miners to be less profitable if bitcoin's price doesn't increase significantly by then.
🗞 Daily Crypto News, April, 3rd💰
"Tune into a presentation from members of the @EntEthAlliance Mainnet Working Group on April 3rd!"
"#NULS & #SCO Lab will have an AMA with @token_network on 3rd April."
Webinar with RIF services overview and payments PO at 10 AM (PST).
"Join @nickwh8te for a live #AMA on Friday April 3rd at 14:00 PDT!"
"On Apr 3 at 10:00 am GMT+8, CEO and Co-Founder of #PundiX @zibin will host a video session to talk about the progress made in Q1."

Bitcoin Trading Update by my friend @cryptopassion
Here is the chart of my last analysis :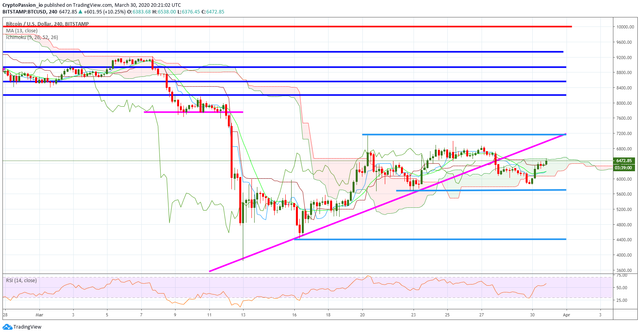 Here is the current chart :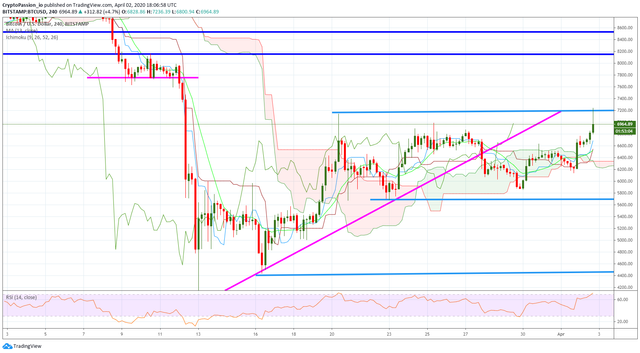 We experienced a nice UP during the last hours but we are now testing a very important resistance line around 7150$. We can see we just touched that line but we failed to break it. Be carefull because it is a very dangerous momentum. If we are not able to break that line very soon, a double top (breaish pattern) should take place...

Last Updates

You don't want to miss a Crypto news?