Pokud máte rádi ankety a chcete podpořit Hive na Twitteru v anketě YouTubera Scotta Cunninghama, hoďte tam oko. Předpokládám ale, že to je pouze pro uživatele, co mají na Twitteru účet.
https://twitter.com/ScottCBusiness/status/1245761771383775233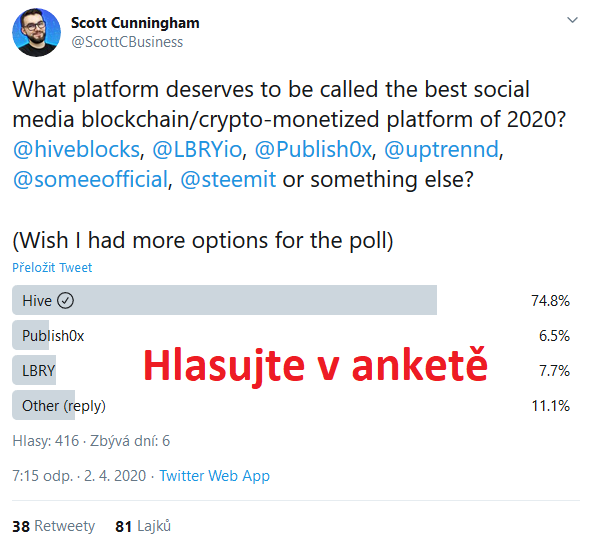 Víc než uznání se nám ale asi nedostane, nicméně je zajímavé, která platforma má jakou zapálenost členů a základnu. Zatím to vypadá na jasnou výhru.
Tak kdo máte Twitterový účet, běžte zahlasovat, nebo nás někdo předběhne 😀