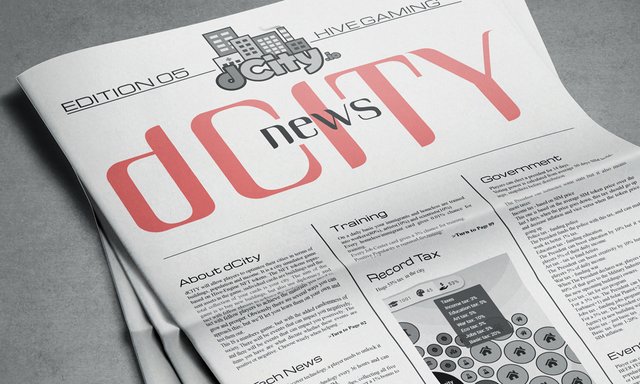 Last night were discovered 20 tech cards
Tue, 14 Jul 2020 18:02:44, ecoinstant discovered Free Internet Connection
Tue, 14 Jul 2020 18:02:44, dustindivitto discovered RoboCop
Tue, 14 Jul 2020 18:02:44, abrockman discovered AI Technology
Tue, 14 Jul 2020 18:02:51, summertooth discovered Better Documentation Practice
Tue, 14 Jul 2020 18:02:51, ifunnymemes discovered Fully Automated Brewery
Tue, 14 Jul 2020 18:02:51, pixaroma discovered GMO Farming
Tue, 14 Jul 2020 18:02:53, drillith discovered Better Documentation Practice
Tue, 14 Jul 2020 18:02:53, superlotto discovered Police Equipment
Tue, 14 Jul 2020 18:02:57, fantasycrypto discovered ECO Energy
Tue, 14 Jul 2020 18:02:57, methus discovered GMO Farming
Tue, 14 Jul 2020 18:02:57, drew0 discovered Voice to Skull
Tue, 14 Jul 2020 18:02:58, bibdieufr discovered Free Internet Connection
Tue, 14 Jul 2020 18:02:58, empoderat discovered Open Source
Tue, 14 Jul 2020 18:02:58, manoldonchev discovered AI Technology
Tue, 14 Jul 2020 18:03:04, joebabana discovered GMO Farming
Tue, 14 Jul 2020 18:03:04, imperij2374 discovered RoboCop
Tue, 14 Jul 2020 18:03:05, rishi556 discovered Better Documentation Practice
Tue, 14 Jul 2020 18:03:05, ubeautiful discovered Free Internet Connection
Tue, 14 Jul 2020 18:03:05, ldp discovered Better Documentation Practice
Tue, 14 Jul 2020 18:03:10, oddbot discovered Basic Automation
as you can see drew0 got another tech today and is tier 5, I get max tier 2 😅 some people are just born lucky

3 Days left until the president is changed. I hope the new president will lower the taxes and activate the police tax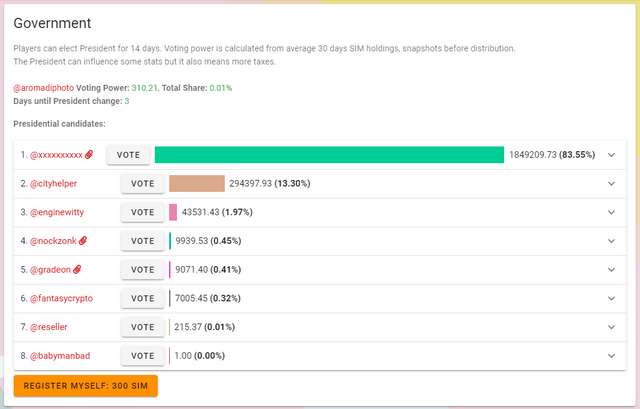 I have complained yesterday because of 51% tax, but it can be worse...because right now is 53%
you read it right is 53% tax, a new record in the game and people are loosing half of income 😔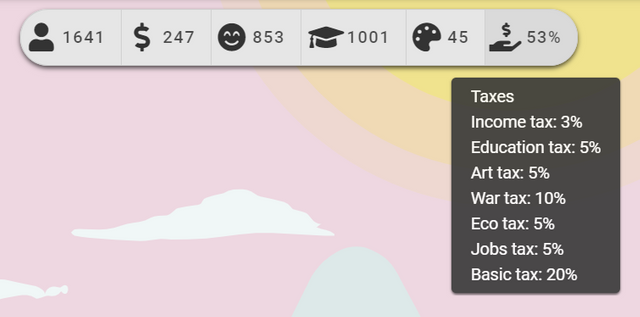 24h volume: 1037k SIM
Huge prices for mining operation tech card. Would you pay that much for a card?


You should have one law firm in your city, because it reduce the tax but it works only once per city


If you need to hire a lot of workers then a zoo could be a cheap alternative, it can hire 20 people, also factory can hire 40 people but is more expensive.



There is a job center at auction with highest bid at 1000 SIM I recommend to not bid on this one because is cheaper to get one from the market at 3.740 swap.hive that is aprox. 750 SIM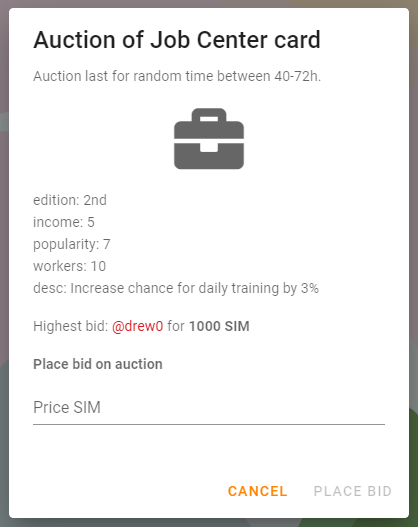 From now on I will post stats from my main account @pixaroma dcity
aromadiphoto has full education and I will keep that for extra chance of getting tech and maybe I will send there things I don't need, and the main account pixaroma as you can see bellow is a big city, I am at rank 23 at the moment 😊 so I will keep investing in it to grow into a beautiful city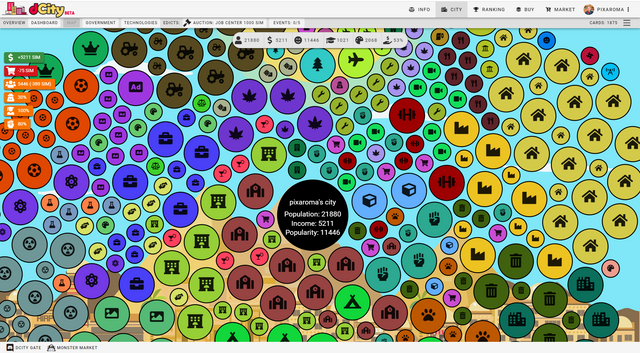 You can get this type of information from discord channel on the tab cityhelper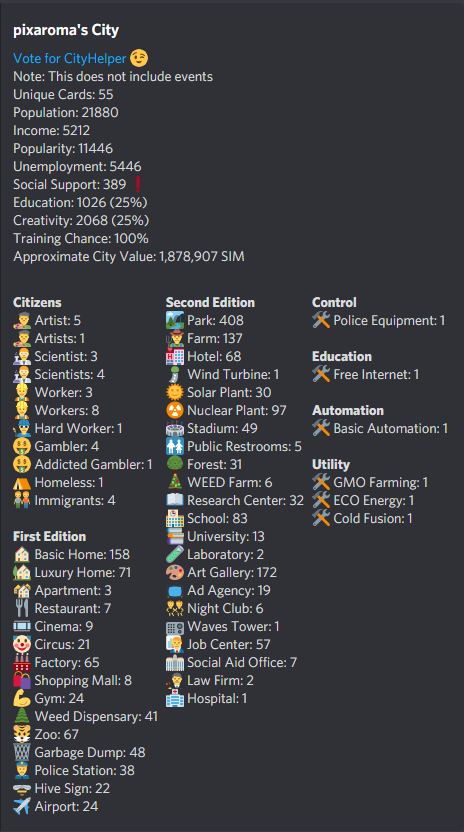 As you can see big population has advantages for rank but disadvantages for income, social support is -389 SIM with 7 Social ad offices, so without those will be crazy high
My education, creativity and training are at the maximum at the moment so all good there.
I sold all the banks and casinos so I can get robbed with maxim 75 sim because I have shopping malls

Some stats - you can get it on discord channel in the tab bot-commands using the following commands: --stats e1 or --stats e2 or --stats tech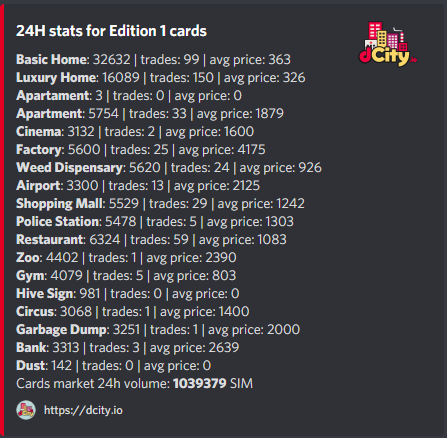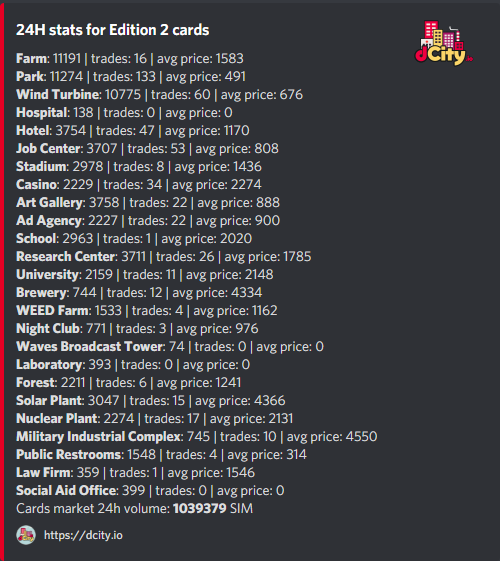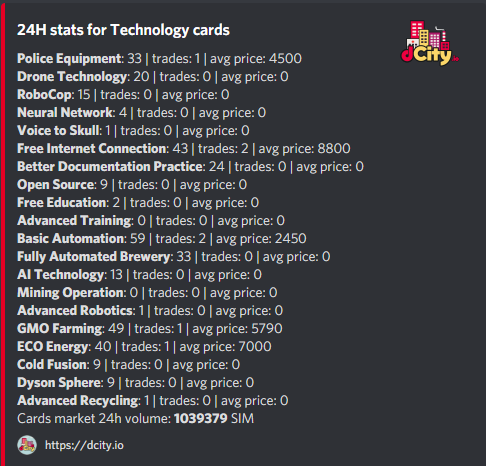 That is all for today, leave a comment bellow with your opinion about taxes, d-city, things that you like and you don't like about the game, or questions about the game that need some answers 😊
Have a great day!