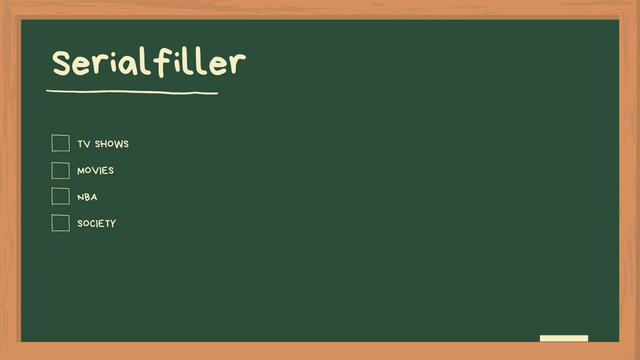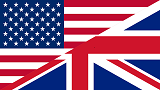 How many times have we heard that if a lot of the programs on our TV stations were demented it was because the audience liked them?
Very few documentaries, zero quality TV, the classic variety show put in the attic to make room for talent, the TV of pain, and many programs without any content.
Yet every time a quality program was broadcast, the ratings were very high.
Think of the specials by Roberto Saviano, the variety show by Fiorello, Roberto Benigni who reads the divine comedy, TV series like L'amica geniale, i Medici and others.
The stench that underneath there was a bigger picture was always there.
The covid - 19 has allowed to "test" this theory in depth.
Never before have we all been forced home. That means we are almost all "forced" to watch TV.
Advertising revenue for the TVs is increasing out of all proportion.
For statistics lovers, nothing will ever be the same again.
An official survey compared to the auditel data showed what are the habits and preferences of Italians in this quarantine period.
Obviously almost all absolute ratings are increasing. This is obvious as we are talking about tens of millions of people constantly at home.
However, the analysis has shown who has benefited most from the quarantine and who has increased the share.
Leaving aside the interventions of the President of the Council Count, always followed, what has emerged is that there has been a boom for the news as was predictable and in general most of the information programs.
There were also many movie nights and some considered quality dramas, or in any case not demential or rambling.
Very well also the evenings of rai uno with Fiorello and Ulisse by Alberto Angela.
Disappear from the top 10, top 25, top 50 and to climb all the programs of De Filippi, talent, reality and trash of D'Urso and company.
For them almost no increase in share almost zero increase in the percentage of listeners.
In practice, now that we are all at home, we prefer information, quality or programs that we can consider well done and quality.
We have put aside the trash, the garbage, the screamed TV, the easy tears, the frivolous programs.
Or rather, we have let those programs be seen by the usual faithful audience.
Has the audience changed?
Did a lot of "smart" people who don't usually watch TV raise the level of the viewer?
Are those who stay at home usually attracted to trash?
What's the reason for this?
The only certainty is that it's not true what we've always been told.
We don't like trashy TV.
We're less stupid than they say, or maybe we're addicted to the ugly but we want the beautiful.
What's certain is that once again the coronavirus risks being an unexpected turning point.
Will the big brands, the big broadcasters, Rai, mediaset, la7 understand that we aspire to something better even when we are sitting worry-free on the sofa at home?
Translated with www.DeepL.com/Translator (free version)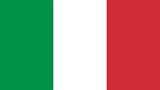 Quante volte abbiamo sentito dire/dirci che se moltissimi programmi in onda sulle nostre televisioni erano demenziali era perchè piacevano al pubblico?
Pochissimi documentari, zero tv di qualità, il varietà classico messo in soffitta per lasciare spazio a talent, la tv del dolore, e tantissimi programmi privi di ogni contenuto.
Eppure ogni qualvolta veniva messo in onda un programma di qualità gli ascolti erano altissimi.
Pensate agli speciali di Roberto Saviano, il varietà di Fiorello, Roberto Benigni che legge la divina commedia, Serie tv come L'amica geniale, i Medici e altre ancora.
La puzza che sotto sotto ci fosse un disegno più grande c'è sempre stata.
Il covid - 19 ha permesso di "testare" a fondo questa teoria.
Mai come adesso siamo tutti costretti forzatamente a casa. Questo vuol dire che siamo quasi tutti "costretti" a guardare la tv.
Per le tv gli introiti pubblicitari stanno aumentando a dismisura.
Per gli amanti delle statistiche nulla sarà più come prima.
Un'indagine ufficiale rispetto ai dati auditel ha evidenziato quali siano le abitudini e le preferenze degli italiani in questo periodo di quarantena.
Ovviamente quasi per tutti gli ascolti assoluti sono in aumento. E' ovvio visto che parliamo di decine di milioni di persone costantemente a casa.
L'analisi ha evidenziato però chi abbia beneficiato maggiormente della quarantena e chi abbia aumentato lo share.
Tralasciando gli interventi del presidente del consiglio Conte, sempre seguitissimi, quello che è emerso è che c'è stato un boom per i tg come era prevedibile ed in generale della maggior parte dei programmi di informazione.
A beneficiare sono stati anche molte serate cinematografiche e alcune fiction considerabili di qualità o comunque non demenziali o raffazzonate.
Benissimo anche le serate di rai uno con Fiorello e Ulisse di Alberto Angela.
Scompaiono dalla top 10, top 25, top 50 e a salire tutti i programmi della De Filippi, i talent, i reality e il trash della D'Urso e compagnia.
Per loro nessun aumento di share quasi zero aumento della percentuale di ascoltatori.
In pratica ora che siamo tutti a casa prediligiamo l'informazione, la qualità o comunque programmi che possiamo considerare ben fatti e di qualità appunto.
Abbiamo accantonato il trash, la spazzatura, la tv urlata, le lacrime facili, i programmi frivoli.
O meglio, abbiamo lasciato che quei programmi siano visti dal solito pubblico di fedelissimi.
E' cambiato il pubblico?
Molte persone "intelligenti" che di solito non guardano la tv hanno alzato il livello dello spettatore?
Chi resta solitamente a casa è attratto dal trash?
A cosa è dovuto questo dato?
L'unica certezza è che non è vero quello che ci hanno sempre detto.
Non amiamo la tv spazzatura.
Siamo meno stupidi di quel che dicono forse o forse ci siamo assuefatti al brutto ma desideriamo il bello.
Certo è che ancora una volta il coronavirus rischia di essere un'inattesa svolta.
I grandi brand, le grandi emittenti, la Rai, mediaset, la7 capiranno che aspiriamo a qualcosa di meglio anche quando siamo seduti e senza pensieri sul divano di casa nostra?