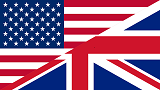 What's peak tv? It is that era of television, in which we are still in, in which the offer is enormous but also the quality is very high. The consequence of living this era is that the viewer is in a privileged situation to be able to choose among dozens of excellent products. At the same time, they find themselves in the terrible situation of having to neglect many TV series of the highest level. The time available is always the same and if you have 100 hours per month to watch TV series it is obvious that you will have to eliminate from your list many TV series of medium-high level. The viewer, even the most attentive one, is forced to cut. The consequence is that the viewer himself becomes more of a consumer than anything else. A certain anxiety takes over, anxiety about not being able to see everything you want to see. Personally, I find it hard to see everything I want to see, but I can still watch a lot of TV series. In recent weeks I have decided to review my way of enjoying contemporary seriality. Watch a lot of pilots and have the courage to postpone or cut some old and new titles that I like a lot but that won't turn out to have a huge potential. Only in this way there will be a chance not to lose the real pearls that will present themselves. The new selection method has already made many victims. First of all, the Arrowverse. Once I've finished watching Arrow and the Crisis on Infinite Earth experiment is over I'll abandon, more or less definitively, the vision of The Flash and the other TV series of the Arrowverse universe. Same fate for The Walking Dead that has been struggling for too many years but that I've always watched in the hope of a quantum leap that never happened. However, the most illustrious victim could be Doctor Who, one of my favorite TV series but now it's losing its impact and can no longer amaze as it once did. I'll finish watching the current season and then evaluate it. Giving up one of your favorite series, one of the ones I'm most fond of, gives you an idea of how incredible the current offer is. It's peak tv beauty!!!!!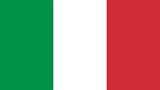 Cos'è la peak tv? E' quell'era televisiva, nella quale ci troviamo tuttora, nella quale l'offerta è enorme ma anche la qualità è altissima. La conseguenza del vivere quest'epoca è che lo spettatore si trova in una situazione privilegiata di poter scegliere tra decine di ottimi prodotti. Al tempo stesso si ritrova nella terribile situazione di dover trascurare moltissime serie tv di altissimo livello. Il tempo a disposizione è sempre lo stesso e se si hanno a disposizione 100 ore al mese per guardare serie tv è ovvio che sarà necessario eliminare dalla propria lista tante serie tv di medio alto livello. Lo spettatore, anche quello più attento è costretto a tagliare. La conseguenza è che lo spettatore stesso diventi più un consumatore che altro. Subentra una certa ansia, un'ansia del non riuscire a vedere tutto quello che si vorrebbe. Personalmente fatico a vedere tutto quello che vorrei, riuscendo comunque a guardare tantissime serie tv. Nelle scorse settimane ho deciso di rivedere il mio modo di fruire la serialità contemporanea. Guardare molti pilot e avere il coraggio di rimandare o tagliare del tutto alcuni titoli vecchi e nuovi che piacciono molto ma che non risulteranno avere un potenziale enorme. Solo in questo modo ci sarà la possibilità di non perdere le vere perle che si presenteranno. Il nuovo metodo di selezione ha già fatto molte vittime. Prima fra tutte l'Arrowverse. Terminata la visione di Arrow e concluso l'esperimento Crisis on Infinite Earth abbandonerò, più o meno definitivamente la visione di The Flash e le altre serie tv dell'universo Arrowverse. Stessa sorte per The Walking Dead che da troppi anni fatica ma che ho sempre guardato nella speranza di un salto di qualità mai avvenuto. La vittima più illustre potrebbe essere però Doctor Who, una delle mie serie tv preferite ma che oramai sta perdendo colpi e non riesce più a stupire come una volta. Terminerò la visione della stagione in corso per poi valutare. Rinunciare ad una delle proprie serie preferite, una di quelle a cui sono più affezionato vi da un'idea di quanto sia incredibile l'offerta attuale.
E' la peak tv bellezza!!!!