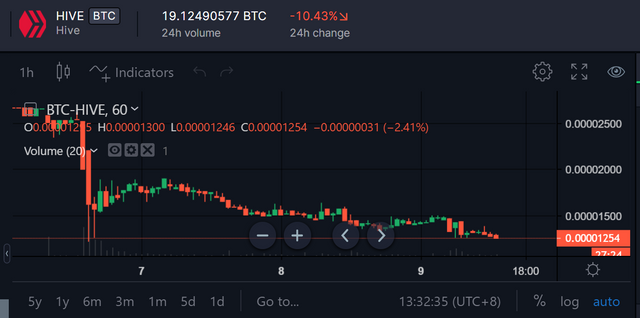 This is a good opportunity for hive believers to stack on cheap hive tokens or trade it whichever one chooses with this price action with a bear flavor.
For me it could go lower because of the uncertainty in all factors like the CoVid19, oil price wars, stock market depression, recessions of countries, lockdown, and the disrupted supply chain to name a few.
So people are just inclined to sell these days in order for them to survive their daily living as many countries today are in a lockdown. In short not much money to be earned elsewhere but in cryptos it is possible with trading and earning through platforms such as Hive And Steem.
Anyway, the factor in hive is that not much users are in our platform because some just decided to stay at steem which is why the volume is low and the volatility on the prices are wild just like we are seeing on Hive token price.
But this could be just an opportunity to buy a much lower Hive price but of course do your own diligence and research before venturing in a highly speculative cryptocurrency market and this is not a financial advice from me. But sometimes high risks yields high rewards.