The crypto market is in a nice up trend during these lasts few days, and all the major cryptocurrencies are experiencing a price pump.
Unfortunately the HIVE is finally experiencing the dump we were expecting, and we mentioned in our previous post of this kind.
The asset lost almost 50 % of its value against BTC, and now the STEEM price is significantly higher.
It is sad to see also how the volumes rised a lot, and nowthey are around 23 BTC showing a huge sell of, considering the level of 5/6 BTC volumes we were used to see.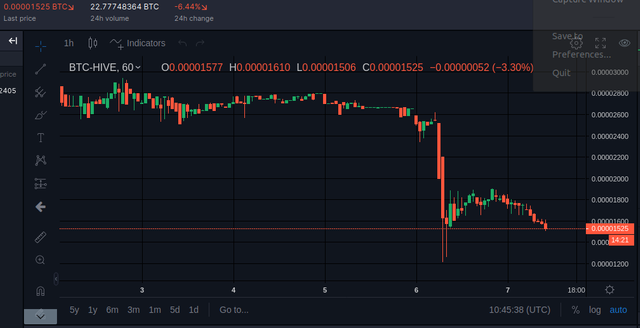 STEEM on the other hand, is trying to keep is value after the pump of 3 days ago, a small sell off is in place, but it is "under control".
The volumes as well are around a nice level of 12.5 BTC.
To understand if the sell off will reverse we think that we need to see the movement of the major cryptocurrencies, and if they will get a sudden pump probably STEEM will follow else this trend will continue.