Making powering up 1000 Hive a habit
---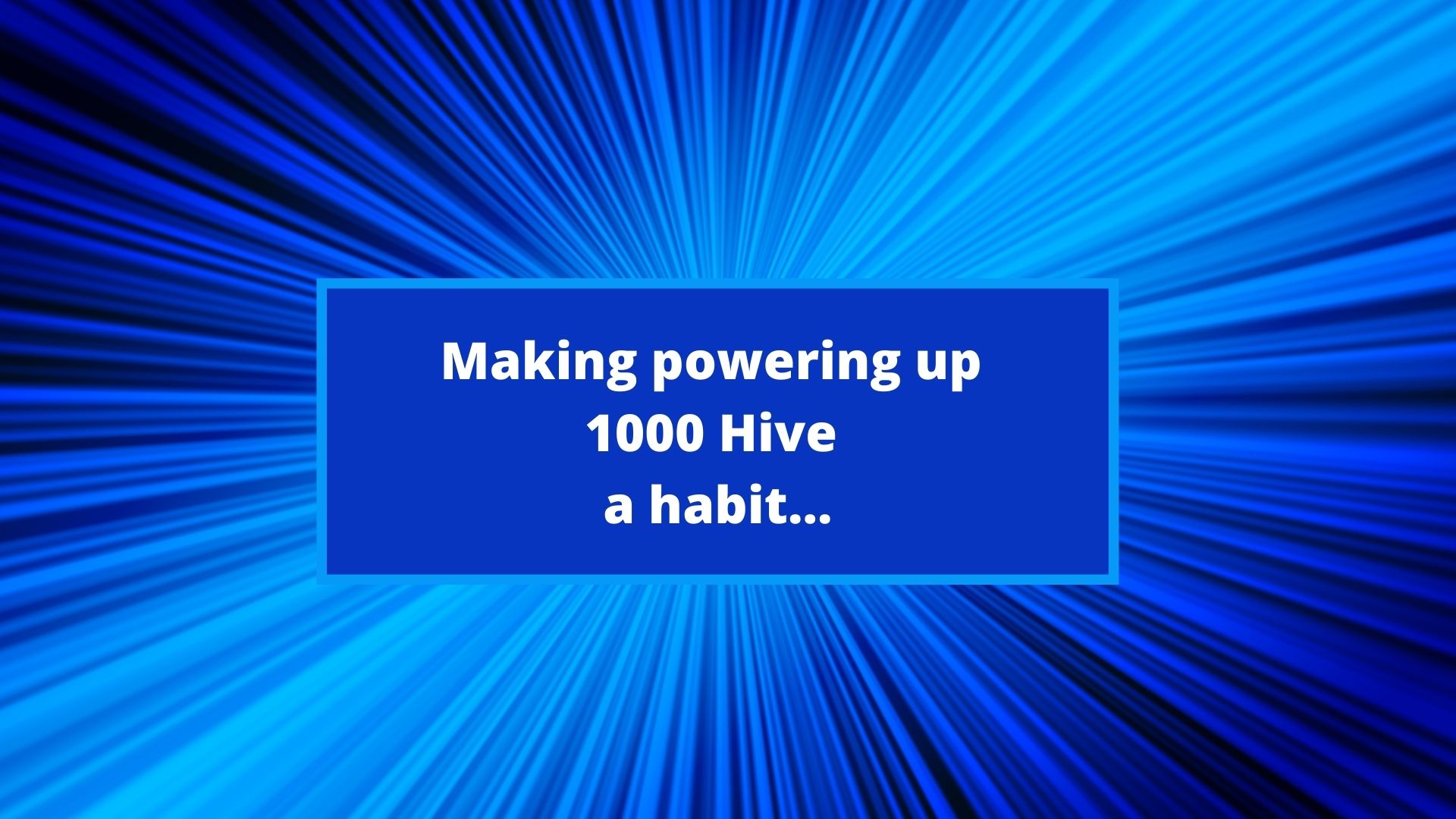 Today is the first of the new year and I wanted to start the year like I finished the last by growing my hive account. In November, I started to take part in the hive power up day and I staked 1000 hive. I then did the same on the first of December. Doing things once is an exception, doing it twice is a coincidence but doing it three times it becomes a habit. Therefore, I powered up another 1000 Hive today.

Ok, I have to admit that I'm not sure whether I can keep up with this habit in the long run. The money I use to power up mainly comes from my activity with second layer tokens and from the games. I had some lucky strikes there and I managed to put a lot of hive aside. It will be more difficult in the future but anyway I will try to go on.
My reasons for powering up Hive
I believe that in the future, it will become more and more difficult to actually accumulate Hive. The blockchain is designed in a way that will make the inflation of the token come down over time. Less tokens will be distributed and it will become very difficult to grow. At the same time, new apps will need RC to work and this will become expensive. I believe that there will be earning opportunities for renting out RC and you can only do that when you have enough Hive Power.
In addition to that, there will be airdrops coming to hive holders in the near future.
To sum up things, I believe that hive will become more expensive, more scarce and keep a lot of utilities. That's why I do everything possible at the moment to get as much Hive as possible. By staking my hive, I let it work because it generates a passive return of about 2.87% just for being staked and in addition to that I can use it to curate posts which gives me another return. The Stake also helps me to develop relationships. It helps to be able to give interesting upvotes to nice posts and to people who leave comments on my own posts.
In my opinion it's a no brainer to increase my Hive stake!
---
Let's connect ! You can find me on these platforms:
Posted Using LeoFinance Beta
---