My Rising Star earnings report
---
I have been actively playing the Rising Star game on the Hive blockchain. It is one of the early games that came on Hive and I should say that it is also one of the simple and interesting games that exist on Hive. Even though the game is a bit old school, it is really interesting for some players and we all tend to play the game every single day. Some people earn really well from this game and it has its own ecosystem where people play regularly and get rewards.
There are also new concepts introduced in this game regularly and the game founders are also keeping it interesting for everyone. Hopefully, there should be good sustenance and the value of STARBITS should pump back hopefully. Recently when the Starbits millionaire game card logic was changed, many people started getting fewer Starbits from the game and that really add a small impact on the game and many people lost interest. There are still players like me who continue to play the game in spite of all these changes. The main reason is that I find it really fun and it is not going to drink my time anyways.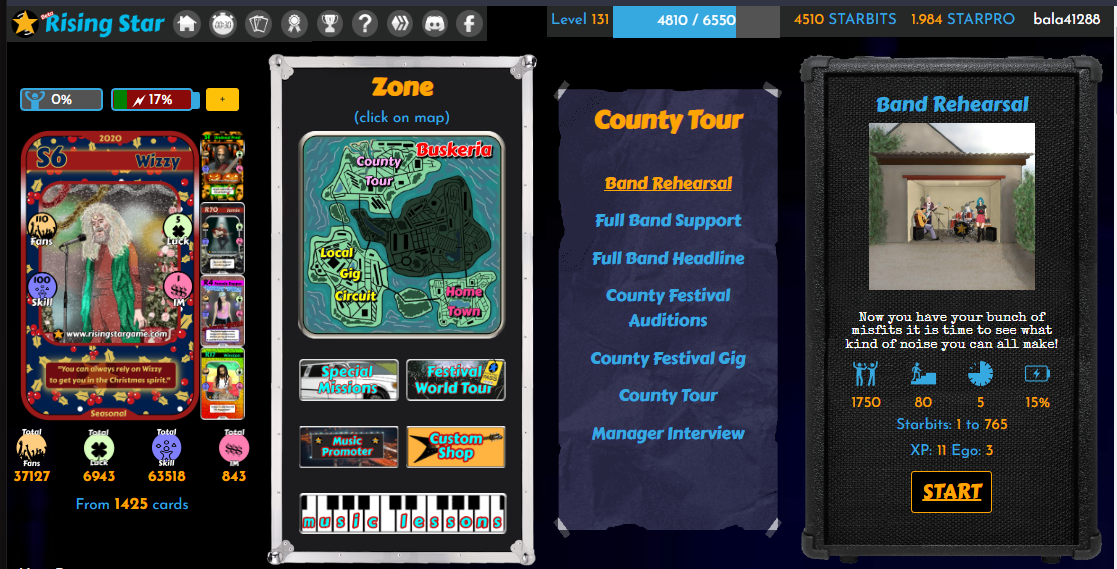 Last month I wrote a script to get the data from Hive Engine to see how much I have earned from this game in the last two years. The game existed on Steem Engine as well but considering the fact that it makes more sense to get the data from Hive Engine alone, I prepared the script and took a report of my earnings in the last 3 years. I was impressed to see that I already reached my ROI long back. Anything that I'm getting right now is something extra and there are also assets in the game that are still going to be valuable and it is not like I'm going to stop playing this game.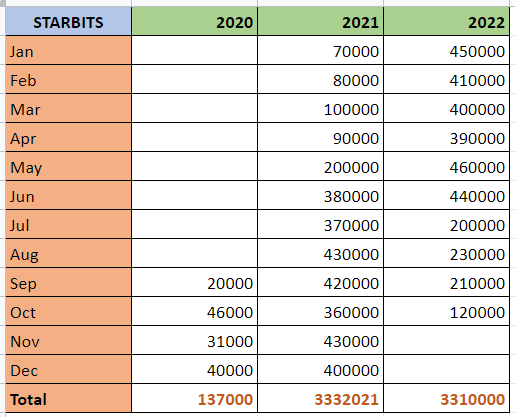 Above are the earnings for the last two years. If you look at the list the earnings reduced after the Starbits Millionaire card changes were made. But last month looks like I was not very regular in playing the game which I know very well and that has affected my earnings. Getting only 120000 Starbits in the whole month is very low. I guess I can do definitely better. I will try to match this month onwards. I still have one more zone to be opened. I guess it will take a few more months for me to get there hopefully. Let's see.
---
If you like what I'm doing on Hive, you can vote me as a witness with the links below.

Vote @balaz as a
Hive Witness
Vote @kanibot as a
Hive Engine Witness
---
---
---