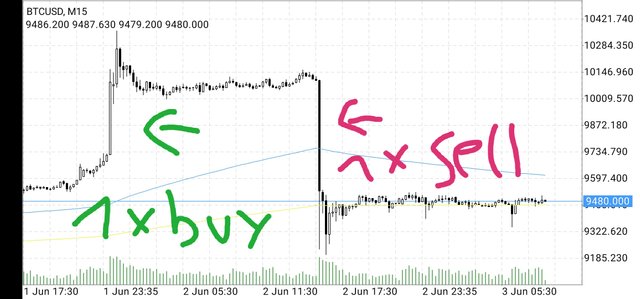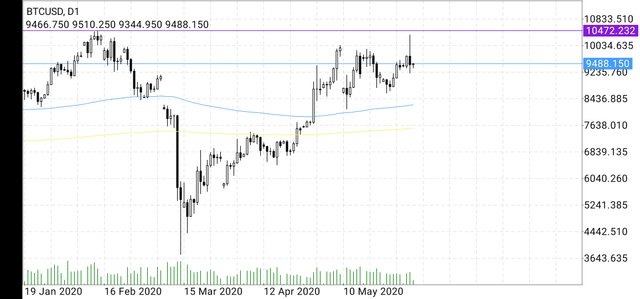 Bitcoin has often proven to be a trading market, as it also delivers tradable signals.
Recently, however, no signals have been formed and volatility was accordingly low.
Thin markets are a problem, because few market makers cause large price fluctuations, which usually cause a stop loss wave.
This is what is happening now in Bitcoin, 1000 dollars in one movement is nothing new, but such movements cause many to despair.
After the seller was finished, nothing just nothing but market noise and a tiny range.
Probably around $10450 profits were taken and active shortsellers saw an optimal chance.
As long as the market does not sustainably break this level, the situation remains very dangerous.
Let's see if the market is lifted again or if we have to go for lower buying prices.
Der Bitcoin hat sich schon öfters als Trading Markt bewiesen, da er auch handelbare Signale abliefert.
Die letzte Zeit wurden allerdings keine Signale gebildet und die Volatilität war dementsprechend niedrig.
Dünne Märkte sind ein Problem, denn wenige Marketmaker verursachen große Kursschwankungen, die meist eine stop loss Welle hervorrufen.
So geschehen jetzt im Bitcoin, 1000 Dollar in einer Bewegung ist eigentlich nichts neues, jedoch bringen solche Bewegungen viele zum verzweifeln.
Nachdem der Verkäufer fertig war, nichts einfach nichts außer Marktrauschen und eine winzige Range.
Wahrscheinlich wurden rund um die 10450$ Gewinne genommen und aktive Shortseller haben eine optimale Chance gesehen.
Solange der Markt nicht nachhaltig diese Marke überwindet, bleibt die Situation sehr gefährlich.
Mal sehen ob der Markt nochmal aufgehoben wird oder wir tiefere Kaufkurse absteuern müssen.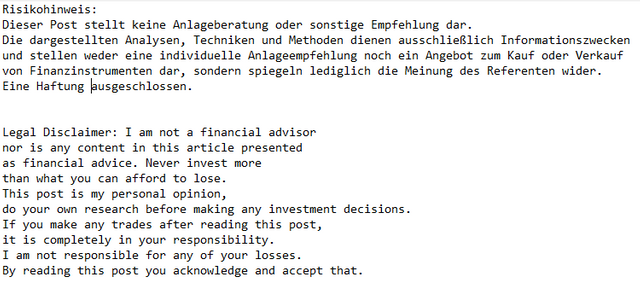 Posted Using LeoFinance