Cosmos Is Defying The Markets - Talking Changes at Coin Logic
---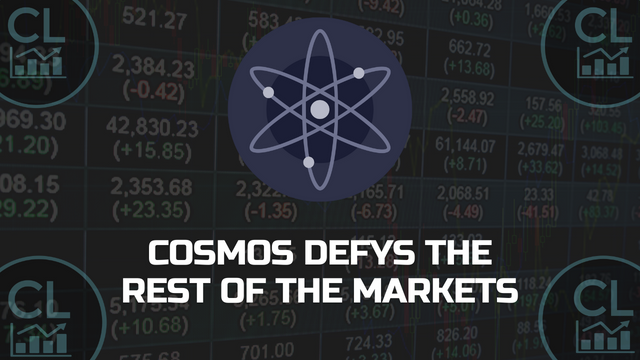 ---
Hello everyone and welcome back to the Friday Weekly Wrap up on Coin Logic TV and what might be the last in this format!
We are talking about some content format changes to try and bring more educational type content, as well as evergreen content to the platfrom and doing our daily market updates as a Hive blog post!
The markets are bloody has can be today, but BTC is respecting its upward trend line and according to this article from Bitcoin.com, some analysts think we haven't seen the top.
Mid-Way Cool Down: Analysts Believe Bitcoin Price Cycle Is Incomplete, Trader Says BTC's 'Next Move Should Be Cycle's Top'
https://news.bitcoin.com/mid-way-cool-down-analysts-believe-bitcoin-price-cycle-is-incomplete-trader-says-btcs-next-move-should-be-cycles-top/
But before we get into that, we look at going into the Cosmos because that ecosystem is defying gravity with ATOM and OSMO on a rampage while the rest of the markets are not looking so hot.
This article by Decrypt.co explains why:
Cosmos Rises 12.5%, Defying Crypto Market Dip
https://decrypt.co/89945/cosmos-rises-defying-crypto-market-dip
Thanks for watching and we are excited about bringing you the new format starting next week!
Nothing we say is financial advise. This is for educational and recreational purposes only! Stay safe in these volitile markets and don't get rekt!
Follow us on HiveHustlers and LeoFinance as well as check out the main site at https://coin-logic.com
Come join the Coin Logic Finance Club on Hive
https://coinlogic.finance

---
▶️ 3Speak
---