Cryptocurrency - Pakistan's Central Bank Confirmed No Ban of CryptoCurrency
---
Hello Everyone! How Are You?
Hope you all are fine and having good time on the platform. Today I have read a new about cryptocurrency in Pakistan. The Central bank has announced that no crypto is ban in Pakistan.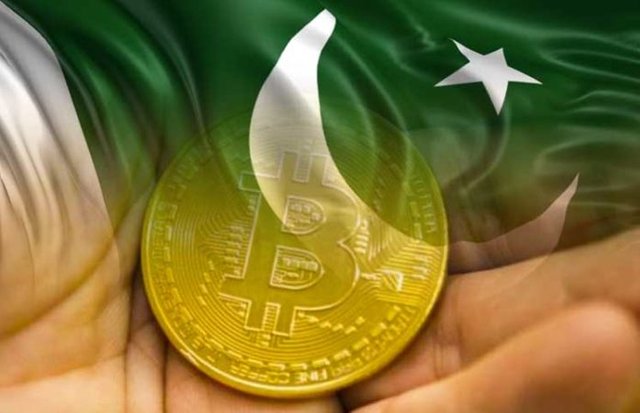 The Securities and Exchange Commission of Pakistan has published a paper discussing cryptocurrency regulation in the country. Meanwhile, the central bank has reportedly confirmed that there is no cryptocurrency ban.
No Crypto Ban
The State Bank of Pakistan has reportedly clarified that cryptocurrency is not banned. The central bank's lawyer recently told the Sindh High Court that the bank issued a warning about dealing in cryptocurrencies, including bitcoin, but did not ban them.
Pakistan's central bank issued a circular dated April 6, 2018, advising financial institutions, including banks and payment service providers, "to refrain from processing, using, trading, holding, transferring value, promoting and investing in virtual currencies/tokens." It further states that financial institutions "will not facilitate their customers/account holders to transact in VCs/ICO tokens. Any transaction in this regard shall immediately be reported to [the] Financial Monitoring Unit (FMU) as a suspicious transaction."


This circular is similar to the one issued by India's central bank, the Reserve Bank of India (RBI), which imposed a banking ban on the crypto industry. The RBI circular was quashed by India's supreme court in March and the banking ban was lifted in India.


Waqar Zaka, a television presenter who has been actively petitioning to lift the ban imposed by Pakistan's central bank, said that the country's crypto ban has been misreported by the media and the Federal Investigation Agency (FIA) has falsely been arresting people for possessing bitcoin. Emphasizing that the arrests must stop, Zaka explained that "Parliament has not passed any law to ban" bitcoin or other cryptocurrencies in Pakistan.
Posted Using LeoFinance Beta
---