Cheapest way to deposit HIVE into Hive-Engine
---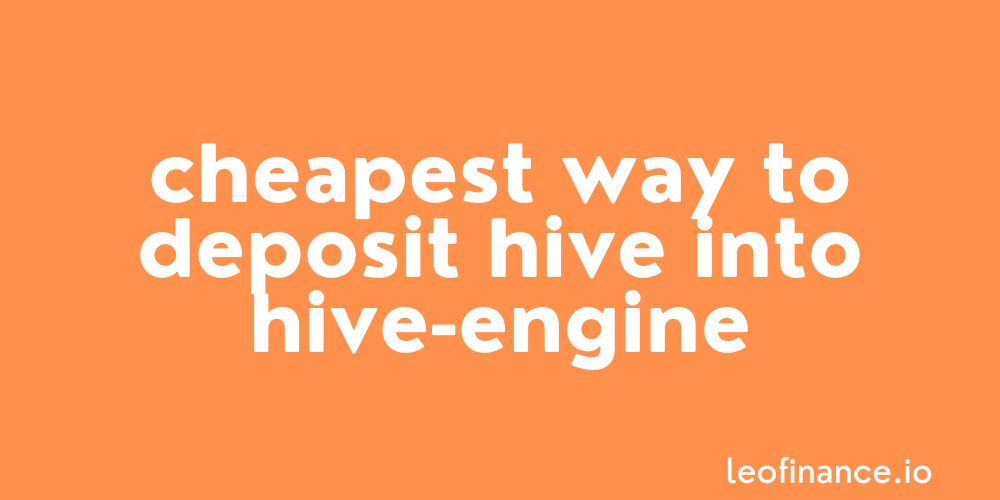 ---
HivePay SWAP becomes the cheapest way to deposit HIVE into Hive-Engine
That's right, the cheapest way to deposit HIVE into Hive Engine is now using HivePay SWAP.
The recent HivePay 2.0 announcement, featuring news that users are now able to move between HIVE and SWAP.HIVE for just a 0.20% fee, has somehow seemed to slip under the radar a little.
But not for long!
Competition benefits the end-users and any news that means we pay less to move our assets into Hive's layer-2 token ecosystem featuring LEO, is definitely a win.

Current Hive-Engine deposit options
Currently, we have a number of choices when it comes to getting HIVE into Hive-Engine.
Your deposit options include:
HivePay - 0.20% fee
Leo DEX - 0.25% fee
BeeSwap - 0.25% fee
Hive Engine - 1.00% fee
Tribaldex - 1.00% fee
As you can see, the brand new HivePay SWAP interface has undercut the Leo DEX and BeeSwap and is now the cheapest option.
Hive-Engine remains the only interface to be able to issue fresh SWAP.HIVE, meaning you're paying for the convenience of never running out of liquidity.
But as for choosing between the other interfaces when liquidity is available, HivePay SWAP is my new first point of call.
Yep, even this LEO maximalist can't turn down a good deal.
Provide people with good value and they will come.
The HivePay SWAP difference
Apart from being the cheapest way to deposit HIVE into Hive-Engine, the HivePay SWAP interface just makes things easy.
Remember, HivePay is a merchant tool that allows businesses to accept payments in HIVE and any Hive-Engine tokens.
They are not an interface to Hive's layer-2 exchange.
This means that there are no bells and whistles like order books or Hive DeFi liquidity pools.
Just a super clean interface to deposit HIVE into Hive-Engine as SWAP.HIVE.
With liquidity statistics clearly displayed on the single HivePay SWAP page, everything you need to know is right there without having to bring up pop-ups.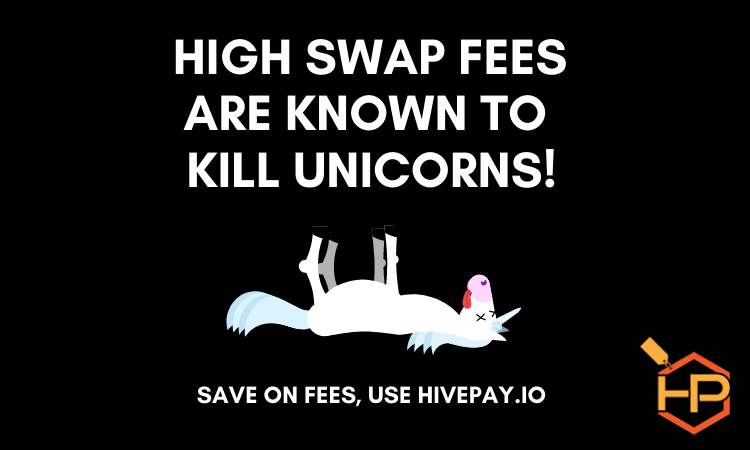 All that's left now is to say go and try it out the next time you're buying LEO!
Best of probabilities to you.
---
Direct from the desk of Dane Williams.
Why not share a chart or leave a comment with your opinion on the cheapest way to deposit HIVE into Hive-Engine. All comments that add something to the discussion will be upvoted.
This Hive crypto blog is exclusive to leofinance.io.
Posted Using LeoFinance Beta
---