Direct from the desk of Dane Williams.
---
With EUR/JPY testing daily resistance last week, we were watching how price would react to the zone before taking a position either way.
As always, we wait for higher time frame confirmation on direction before we zoom into an intraday chart to look for an entry. Why fight the overpowering wave of momentum if we don't have to?
Well, thanks to the latest bout of Euro strength that's swept across the market, you can see on the EUR/JPY daily below that price has now moved above higher time frame support.
EUR/JPY Daily: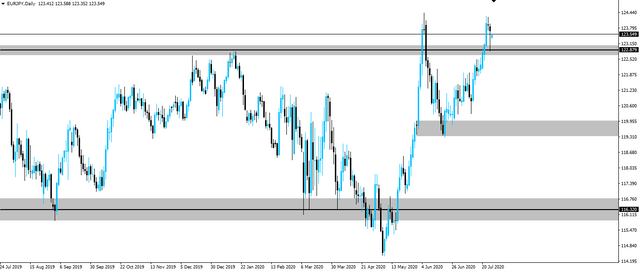 That means, we're looking to trade the pair from the long side.
To do this, we zoom into a EUR/JPY intraday chart such as the hourly and look for short term zones to manage our risk around. As we're looking for longs, we'd look for the first area of short term resistance to be retested as support.
Something you can see played out on the EUR/JPY hourly chart below.
EUR/JPY Hourly: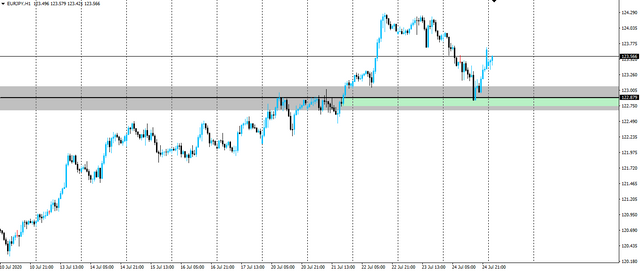 Price formed a short term area of resistance on the way up which I've marked in blue, and then retested it cleanly as support. A clean entry with clearly defined risk below either the intraday or daily zone, depending on your own tolerance.
Now all we can do is watch as this one plays out.
Best of probabilities to you,
Dane.
---
FOREX BROKR | Hive Blog
Higher time frame market analysis.

Posted Using LeoFinance