Direct from the desk of Dane Williams.
---
Exactly 7 days ago, we spoke about EUR/USD retesting daily support. Now that we're back there again, let's go over an opportunity we had to long off the same zone.
Remember this one?
EUR/USD Daily: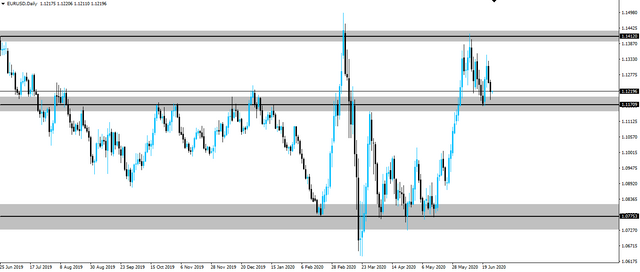 These higher time frame zones are great because you don't have to update them very often and they're always relevant when price comes back to retest them as we have here.
Now zoom into an hourly chart and take a look at the intraday price action.
EUR/USD Hourly: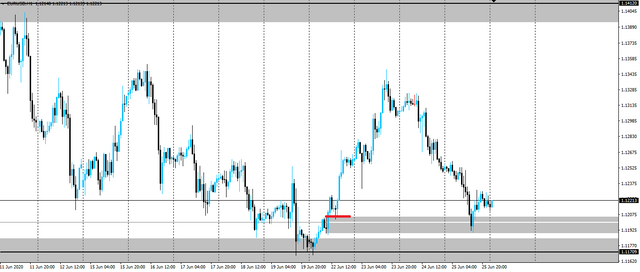 I know I need to change the colours up to differentiate between daily and intraday zones, but for now you can find the first intraday retest on the +150 pip gimme blog we'd talked about previously.
See how price held daily support and then retested that exact same intraday zone? If you wanted to treat it as a completely fresh setup, you can see the new short term resistance zone that price retested as support (in red).
Now look where price bounced once more last night. Yep, back into that exact same intraday zone once again!
Just keep trading the same setups over and over.
Best of probabilities to you,
Dane.
---
FOREX BROKR | Hive Blog
Higher time frame market analysis.

Posted Using LeoFinance