Direct from the desk of Dane Williams.
---
Since all the way back in March, GBP/USD has been trading around a key daily support/resistance zone.
Click that first link to read about the last time we spoke about the zone on the blog, and check out the zone on the updated daily chart below.
GBP/USD Daily: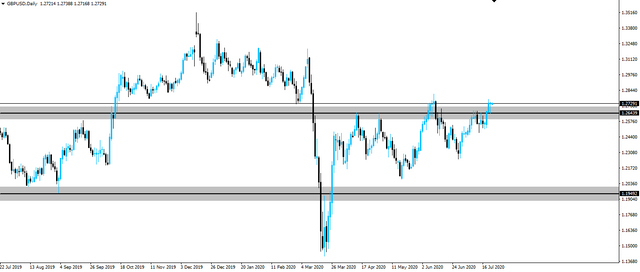 We last spoke about playing the pair from the short side as price reactivated the daily zone as resistance, but after yesterday's risk-on push, the bulls have taken charge and broken above the daily zone once more.
This means that we now want to be playing from the long side.
In order to optimise our entry price, now zoom into an intraday chart such as an hourly to find an area of short term resistance turned support.
I've gone all the way back to the start of June when price was first breaking lower through the higher time frame zone and found the following short term zone to use.
GBP/USD Hourly 1: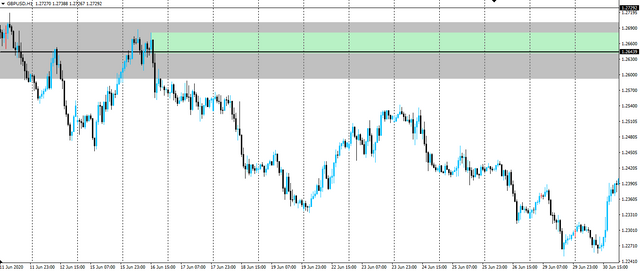 Move back to today's price action and you can see that the zone is being respected by both longs and shorts, making it still an ideal short term zone to manage our risk around.
GBP/USD Hourly 2: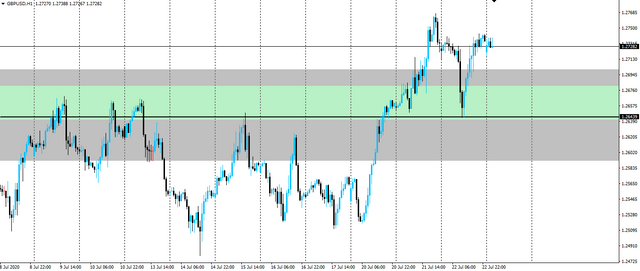 Let's see how this one plays out and whether price continues higher to give us the 1:3 risk:reward we look for in these types of setups.
Best of probabilities to you,
Dane.
---
FOREX BROKR | Hive Blog
Higher time frame market analysis.

Posted Using LeoFinance