StemGeeks STEM Token Sell Wall Destroyed
---

Direct from the desk of Dane Williams.

Hey team,
Do you remember @taskmaster4450's excellent STEMGeeks explainer which highlighted both the community and token's potential?
If you haven't given that one a read, then it's the perfect pre-curser to this post, so definitely go and check out what the community is all about.
Now as the title says, the sell wall in the STEM/HIVE market is no more.
It looks as though @sanjeevm took care of it (and then some), on his way to a 44,000 token staked investment.
Nice.
StemGeeks STEM Token
Ignoring the price of our native token for a second, one bright spot within the Hive ecosystem continues to be the engagement within our communities.
On the back of this increased engagement, we're also seeing increased demand for their community tokens.
We're all obviously watching the LEO token, but from an investment point of view, are you sleeping on STEM?
Just take a look at the chart below.
HIVE/STEM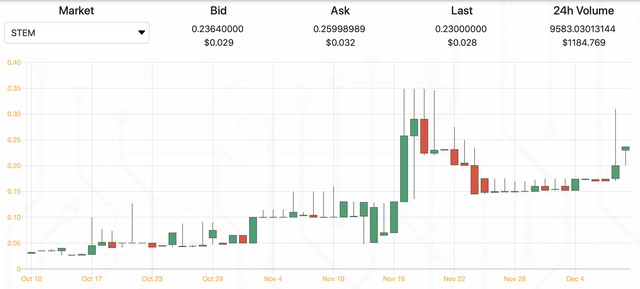 That early November pump was on the back of Task's post that I linked to above and the latest spike is the recent destruction of the buy wall.
The demand is obviously there...
---
What About HIVE?
Well the less that's said about the price of our native token, the better...
You're here, but do you have your ticket to the train?
LOL, I can't believe I said that either...
And just like that, HIVE falls straight back down to its lows.
HIVE/USD Daily: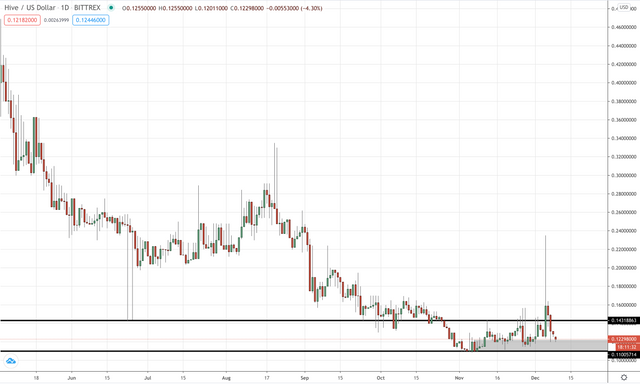 Just as quick as it faked out to the upside.
And I really thought this time was different ;)
---
While you're here and inspired by the StemGeeks community, why not check out my Dad's latest post:

>> The Great Conjunction of 2020 – A Meeting of the Gas Giants <<
Next time you head outside, take a look up into the night sky.
You won't miss what he's talking about.
Best of probabilities to you,
Dane.

FOREX BROKR | LeoFinance Blog
Daily market analysis.

Posted Using LeoFinance Beta
---