What is Avalanche's Pangolin DEX?
---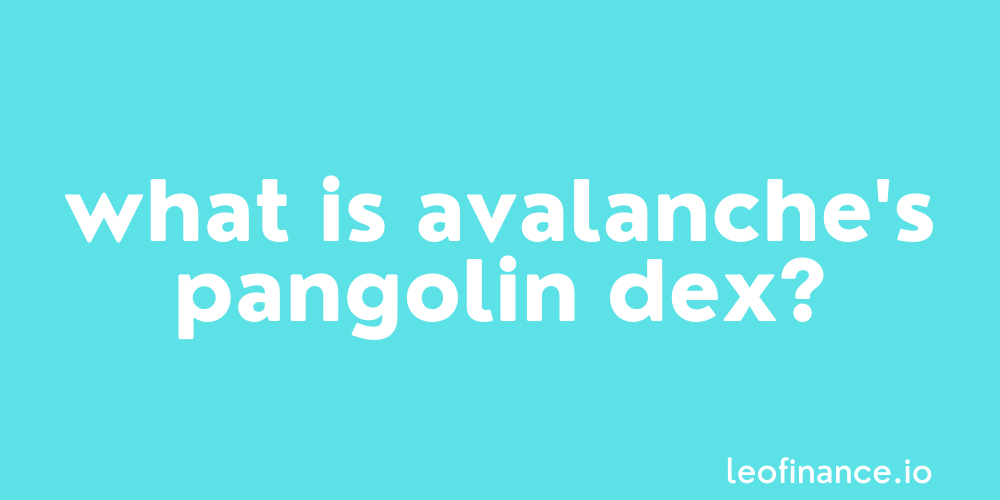 ---
With the Avalanche blockchain gaining popularity, we take a look at the newly launched Pangolin DEX and PNG token.
Pangolin is the biggest and most popular decentralised exchange built on the Avalanche blockchain.
You can think of Pangolin as Avalanche's answer to Uniswap, running the same automated market-making (AMM) model.
But while Pangolin is built on Avalanche, it is actually fully compatible with Ethereum assets.
It is just a faster, cheaper, fairer decentralised exchange that can offer traders new opportunities to find and maximize their yield.
In this subsection of our Avalanche crypto guide, we continue to discuss the Pangolin Exchange itself before diving into Pangolin's native PNG token.

The Pangolin Exchange
Launch the Pangolin DEX itself by clicking the exchange tab at the top of their website.
If you're familiar with BSC, Polygon and the like, then Pangolin is actually really easy to use with MetaMask.
Create an Avalanche wallet and then follow this official tutorial to set up MetaMask for use with the Avalanche network.
It's worth noting that Pangolin therefore also supports MetaMask compatible devices like Ledger.
Once you're in the Pangolin app, check out some of the pools offered and their APYs.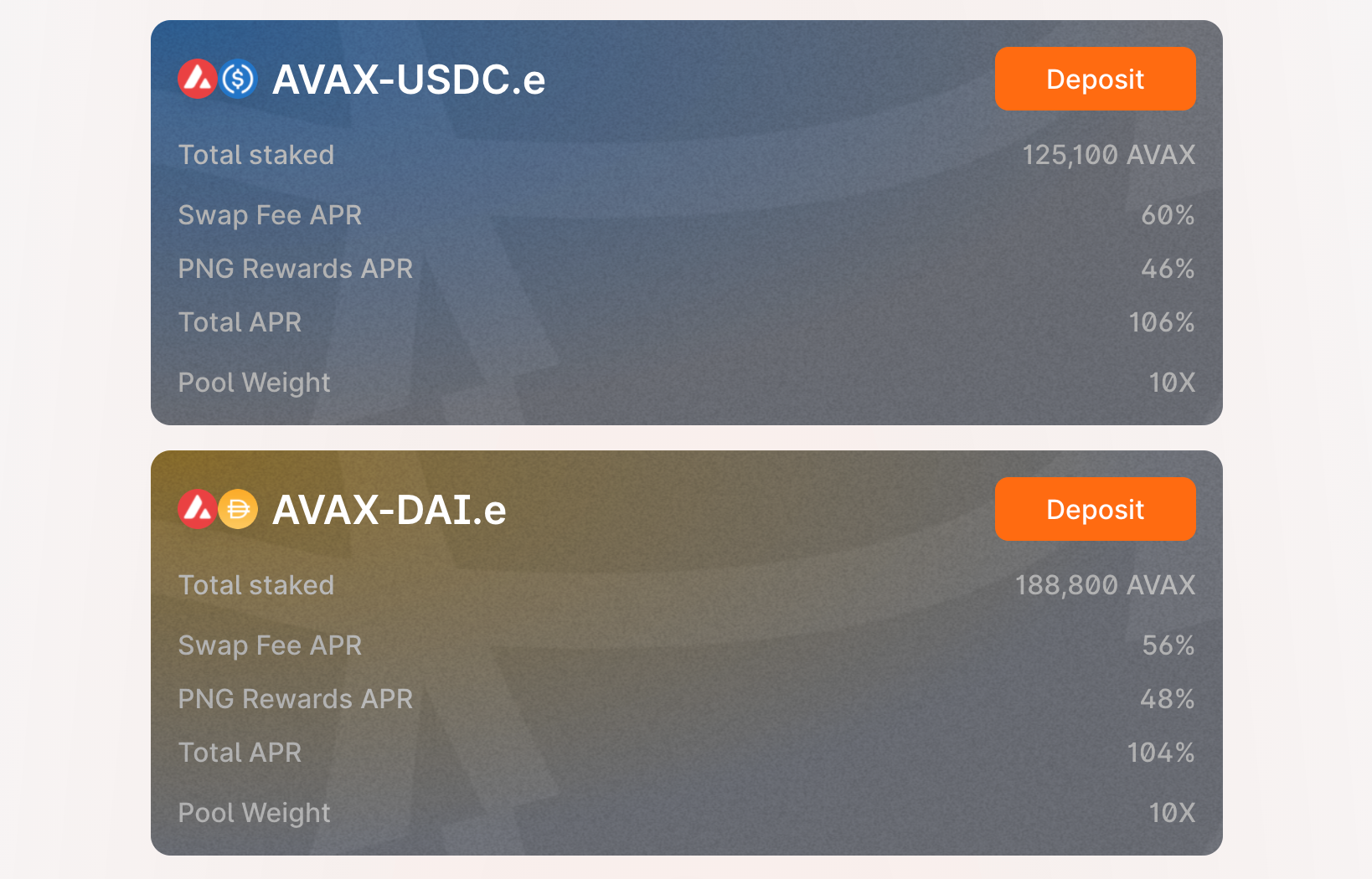 Some of the PNG-incentivised pools offered in Pangolin have some pretty juicy APYs, especially on stablecoins.
When it comes to fees for trading on Pangolin, there is a 0.3% liquidity provider fee for each completed swap.
Not bad at all in the grand scheme of things.
Pangolin's PNG token
PNG is the governance token of the Pangolin DEX.
This means that alongside providing liquidity on the decentralised exchange, holders of PNG tokens can also vote on proposals.
Acting as a governance token, PNG allows the community itself to drive the direction of the project.
Exactly what you want to see from a decentralised project.
Now, remember above when we mentioned that one of Pangolin's strengths over Uniswap is that it's fairer?
The fact that no PNG tokens are reserved for the team means that Pangolin remains entirely community-driven, democratic and ultimately as fair as you will get.
That's right, there are zero allocations to the team, advisors, investors and insiders.
Users with skin in the game have all the control when it comes to driving direction and development.
For more info on tokenomics and price stats of the PNG token, we recommend checking out CoinGecko as always.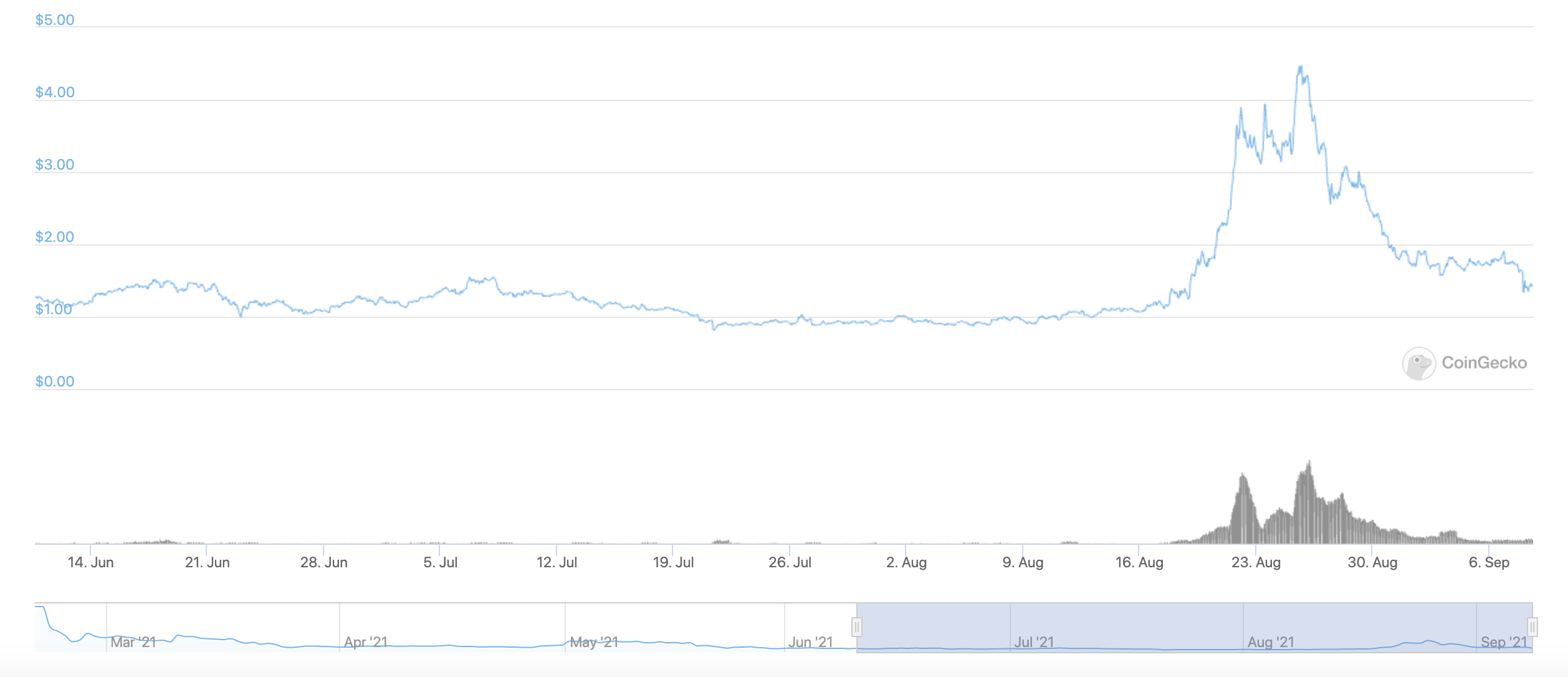 Still room for price to grow?
We'll leave that decision up to you.
Best of probabilities to you.
---
Direct from the desk of Dane Williams.
Why not leave a comment and share your thoughts on Avalanche's Pangolin DEX, within the comments section below? All comments that add something to the discussion will be upvoted.
This Avalanche crypto blog is exclusive to leofinance.io.
Posted Using LeoFinance Beta
---