Hive:: My Strategy, Investment & Plan Forward - 100K+ HIVE POWER...
---
Hey All,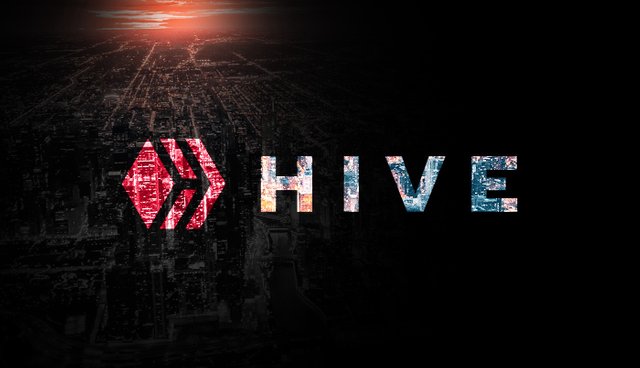 Today in this post, I would like to talk about my Journey on the HIVE Blockchain, investment, strategy, and plan ahead. It's been close to 3+ Years here on HIVE. I came to know about STEEM now HIVE via some Twitter posts and I then decided to join/explore the Web3.0 HIVE blockchain.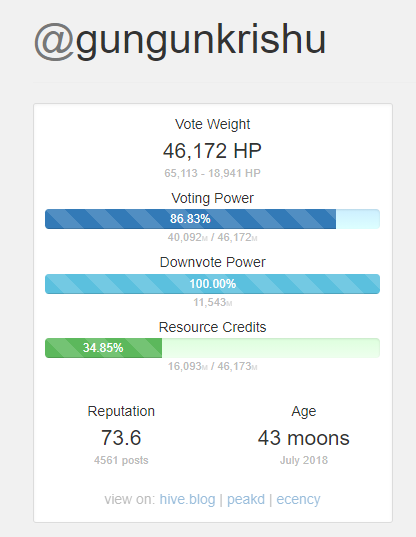 Every HIVE earned in PoweredUP
Yes, that's true. To date, I've never initiated a power down and all the earnings have been powered up. The logic is simple, I believe in the future that HIVE HOLDs and have been staking/powering up all the HIVE earnings.
Not only that there were many opportunities that I did leverage to buy HIVE at lower prices. Hence the investment in HIVE has been consistent all throughout these 3 Years. There were times when HIVE was trading @ $0.20 cents and I did buy HIVE back then as well. At times I did miss an opportunity to buy HIVE at much lower prices, thinking that it will further go down. But it's like the missed opportunity is a missed opportunity and you just regret it at a later point in time.
HIVE GOAL of 100K+ HP; 2022; 2021
I'm a very optimistic person and believe in setting GOALs for myself. I think it's imperative that one set GOALs for themselves as it helps you achieve what you are targeting for yourself in near future.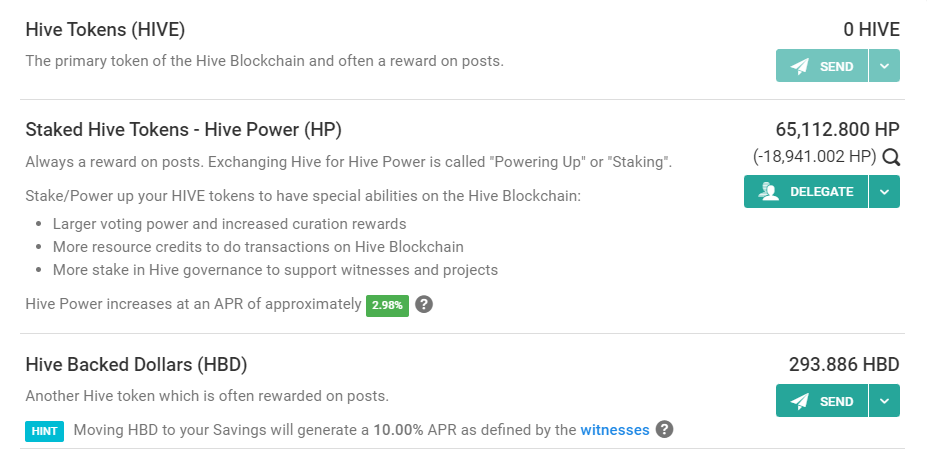 My Goal for HIVE Power is 100K+ and I had set a GOAL to achieve it by the end of 2022. Looking at how things have turned up and my investment in SplinterLands giving out some decent returns; there is a change in the Plan that I've made.
Currently, I've close to 65K+ HIVE POWER and some HP is delegated as well. I'm short another 35K+ HP and with the change in plan. I'm targetting the end of 2021 to achieve my GOAL of 100K+ HP.
35K+ HP in 2.5 Month to achieve
How am I going to achieve 35K+ HP in two n a half months? Frankly speaking, I don't know about it. But what I know is that right now I'm confident that I should be able to get close to the target of 100K+ HP. The light here is the SPS token that I'm heavily relying upon.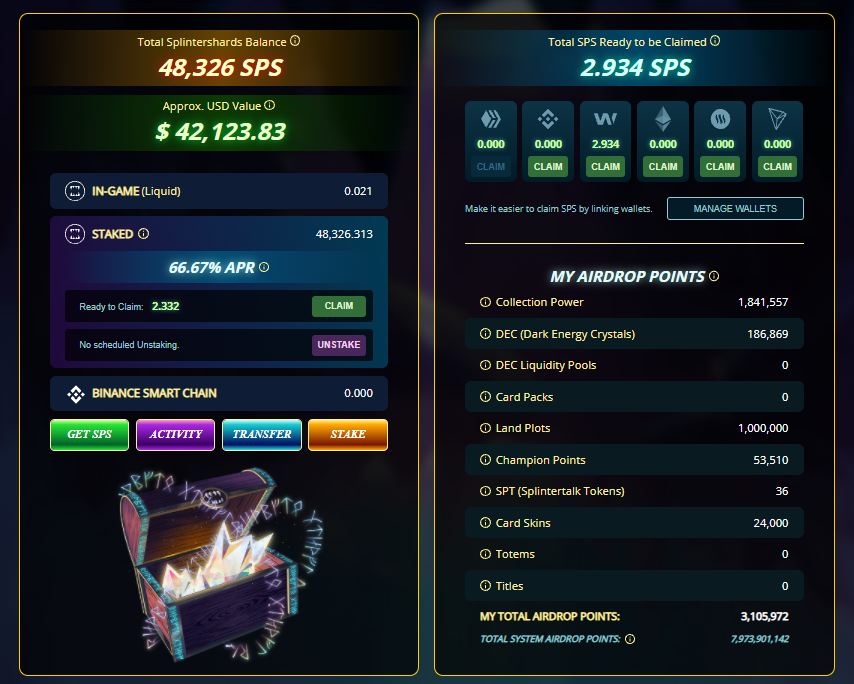 I'm about to achieve my GOAL with regards to 50K+ SPS tokens staked. I'll be achieving the same in two to three days. After which the plan that I've is to trade SPS for HIVE and power up all the HIVE gained.
A simple maths that I've done is as follows::
SPS traded daily gets me close to 500 HIVE
Assuming the next 2 months; November & December I trade my SPS Airdroped tokens; this gets me close to 30K+ HIVE
Posting, Curation, and a little bit of buying - if I can get 5K+ HIVE then I should be able to achieve my GOAL of 100K+ HIVE Power
That's the Plan forward to getting to my dream GOALs. And if I am able to execute it as planned then this would be that what I was planning for the year-end 2022. I achieved the same in the current Year of 2021..fingers are crossed and hoping that toward the end of this year I am able to achieve my target for HIVE POWER...:-)
Have Your SAY....
So what has been your journey with HIVE Blockchain? Do you have a HIVE POWER [HP] Goal set for yourself? Are you looking forward to Buy/Sell HIVE in near future?
Find Me on the Other Social Media Platforms::

Join me on Odysee & Earn 8 LBCs for FREE... YES for FREE...
HealthDear Youtube; Information tied to Health
HealthDear LearnTogether; Learn English & Hindi
LearnTogether FaceBook Page
---

---
Image Courtesy: hive,hive-engine, peaked, splinterlands
Posted Using LeoFinance Beta
---