So Much To Expect from the Leomobile V1 Launch
---
The Leomobile V1 has been popping in the Leofinance space, and it's really getting me excited. As we gradually approach the unveiling and launch of the Leomobile V1, there is greatly a lot to except from the Web3 Leofinance platform. With the Leomobile the experiences are endless, is like you having Web3 right there in your palms.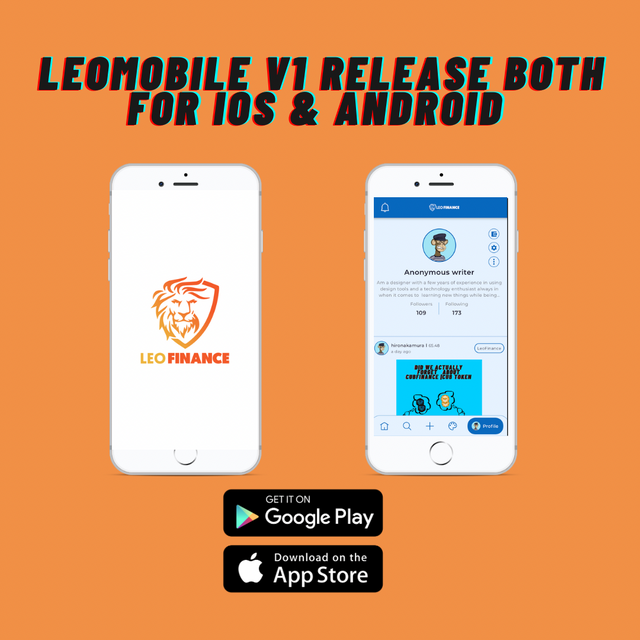 Over the couple of weeks for those of us using the test net mobile version, we have currently witness a lot of updates coming to the mobile application and it's definitely fun having to try all these new features out. The unveiling of the. Leomobile application will see the onboarding to new lions and also having a piece of finance information on a go. The Leomobile V1 update which is available to both iOS and android users will see the filter tag feature, which I personally feel it was a feature that's long over due to be introduced.
The filter tag feature will help you get access to articles in different categories in split seconds and been able to read them, looking at the pool of finance article from the numerous articles at a go. So much more to expect from the launch.
From the AMA session we were duly informed that the launch is expected to happen sometime next week, as the backend development has been completed what's left is just replicate it with the front end and we are good. Well I am definitely trusting that from this launch see more users onboarding the Leofinance platform in within minutes, and with the social media signup that will be integrated to this platform it will definitely be easy to onboard users with no idea of what Web3 is all about and they can get onboarded and support follows suit which makes introduction easier.
Also don't forget to contribute to growth of pHBD-USDC pool, let's do our own part in growing the pHBD-USDC liquidity
Posted Using LeoFinance Beta
---