Bets - Apuestas
---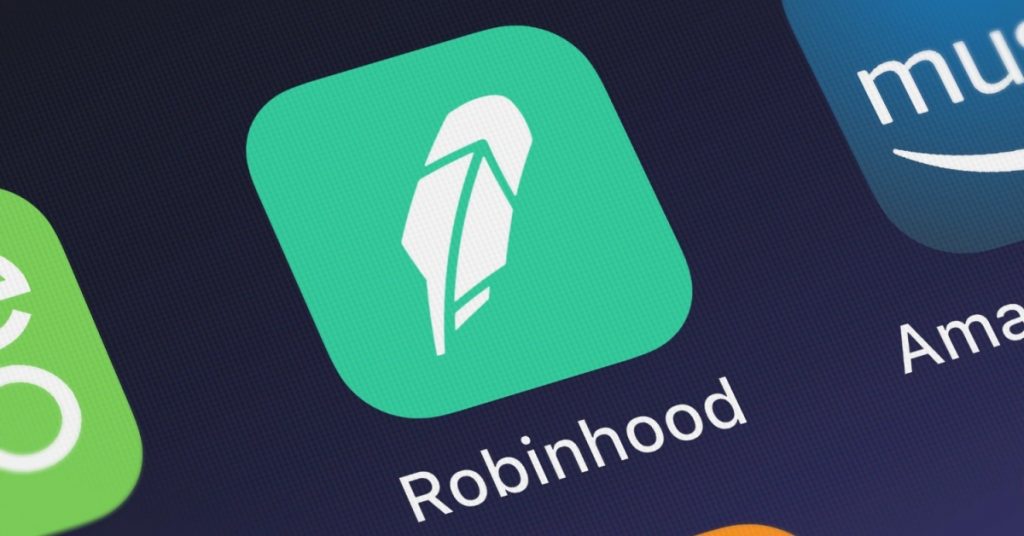 When you hear about Wall Street, your thoughts immediately refer you to the New York Stock Exchange; so symbiotic is the relationship that its real name is confused with that of the street where the building is located from where the nerve center of world finance operates, there is no doubt about it. It is the stalest and traditional stock market that has operated centrally since the end of the 16th century.
But not everything is beautiful and pristine in that cathedral of investments, we know that there is some manipulation if you do not ask about the recent affair known as "the phenomenon of Wall Street bets." An example of this came earlier this year when traditional video game and console company Gamestop began to lose market value. Many assumed it was due to the pandemic, access restrictions and the sale of games over the web, all of that was true, but it was also discovered that some Wall Street traders and hedge funds had played strongly to the downside in the company's stock price and were carrying out massive sales maneuvers to make money in a trade known as short investing.
A user of the social network Reddit discovered or found out about the play and published an open letter detailing the maneuver and urging other people in that network to invest in Gamestop stock to save it from disaster. The result was that those stocks took a spectacular rise and venture investors a huge loss. Known the maneuver and the resulting consequences, some major investment firms panicked and restricted the purchase of shares to traditional investors.
One of the firms that restricted the sale and purchase of shares and came off quite badly due to the publicized maneuver is the financial Robinhood. Perhaps to try to clear its name is that this company is now trading on the Nasdaq index and has been turning a good part of its operations to the crypto market with the firm intention of being reliable, modern, agile, and innovative.
In this new role, he has just announced that he is working on a tool that will help his clients who hold cryptocurrencies mitigate the effects of the volatility of their assets.
According to Tenev Vlad, CEO of Robinhood, this tool comes as a response to the demand of its customers, it will come out in a first version that could reject or omit recurring orders or buy smaller quantities, always with prior notice to the user. He also stated that they will continue to work on perfecting the tool to introduce greater functionality and intelligence to it.

Cuando se escucha hablar de Wall Street inmediatamente el pensamiento nos remite a la Bolsa de Valores de Nueva York; tan simbiótica es la relación que su verdadero nombre se confunde con el de la calle en que se encuentra el edificio desde donde opera el centro neurálgico de las finanzas mundiales, no hay ninguna duda sobre ello. Es el más rancio y tradicional mercado de valores que funciona centralizadamente desde finales del siglo XVI.
Pero no todo es bello e impoluto en esa catedral de las inversiones, sabemos que hay alguna manipulación si no pregunten por el reciente affaire que se conoce como "el fenómeno de Wall Street bets". Un ejemplo de esto se produjo a principios de este año, cuando la tradicional empresa de videojuegos y consolas Gamestop comenzó a perder valor en el mercado. Muchos supusieron que era debido a la pandemia, las restricciones de acceso y a la venta de juegos por la web, todo eso era cierto, pero también se descubrió que algunos operadores y fondos de inversión de riesgo de Wall Street habían jugado fuertemente a la baja en la cotización de las acciones de la compañía y estaban realizando maniobras de ventas masivas para ganar dinero en una operación que se conoce como inversión en corto.
Un usuario de la red social Reddit descubrió o se enteró de la jugada y publicó una carta abierta detallando la maniobra e instando a otras personas de esa red a invertir en acciones de Gamestop para salvarla del desastre. El resultado fue que esas acciones tuvieron una espectacular subida y los inversores de riesgo una enorme pérdida. Conocida la maniobra y las consecuencias derivadas, algunas importantes firmas de inversión entraron en pánico y restringieron la compra de acciones a los inversores tradicionales.
Una de las firmas que restringió la compraventa de acciones y salió bastante mal parada por la publicitada maniobra es la financiera Robinhood. Quizás para tratar de limpiar su nombre es que esta empresa ahora comienza a cotizar en el índice Nasdaq y ha venido volcando una buena parte de sus operaciones al mercado cripto con el firme propósito de mostrarse confiable, moderna, ágil e innovadora.
En ese nuevo rol acaba de anunciar que está trabajando en una herramienta que ayudará a sus clientes tenedores de criptodivisas a morigerar los efectos de la volatilidad de sus activos.
Según Tenev Vlad, CEO de Robinhood, esta herramienta llega como respuesta a la demanda de sus clientes, la misma saldrá en una primera versión que podría rechazar u omitir pedidos recurrentes o comprar cantidades menores, siempre con aviso previo al usuario. También declaró que continuarán trabajando en perfeccionar la herramienta para introducirle mayor funcionalidad e inteligencia.
Las fotografías son de mi propiedad excepto las que menciono la fuente.
The photographs are my property except those mentioned by the source.
Héctor Gugliermo
@hosgug
Posted Using LeoFinance Beta
---