Changes in mining location - Cambios en la ubicación de la minería
---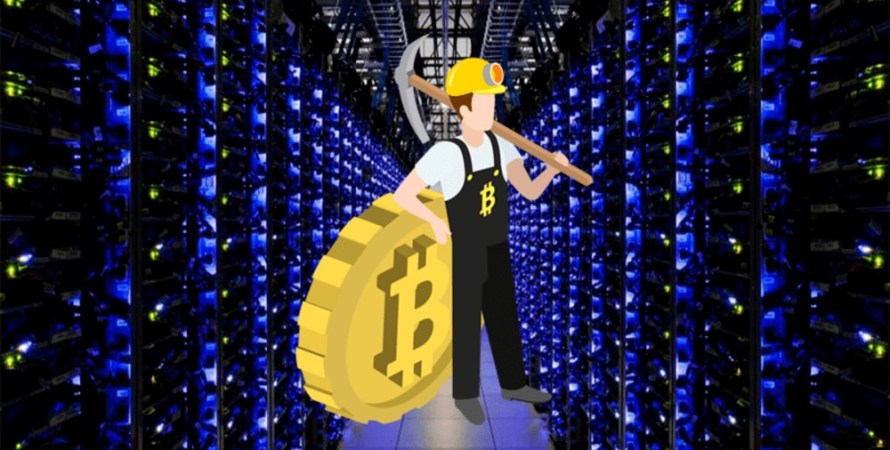 Due to the ban in China, a country that held 70% of bitcoin mining farms, a rapid relocation of that huge amount of equipment and companies has begun.
Of course, China was the preferred place due to the electricity rates that are subsidized in that country, but in view of the fait accompli, it is unfortunate that all the companies that are dedicated to these tasks have had to look for other destinations, probably less advantageous, to carry out their tasks.
At the moment the United States is one of the preferred destinations and already has the highest concentration of bitcoin mining in the world with 34% mining power or hash rate of the network to mention it in exact terms.
But what about the remaining percentage? Well, many miners are looking for other cheaper alternatives, I have already mentioned in another publication that some companies are making agreements with nuclear power generation companies, and a few days ago the news broke that the Global mining company of Argentine origin BitFarms, has entered into an agreement with a private power generation company and has already begun to build a mining plant here in my country with a maximum consumption estimate of 210 MW that will allow it to have up to 55,000 miners and thus expand its global capacity combined with the Quebec facilities in Canada and another plant that is being planned in Paraguay to thereby reach the corporate goal of 8 exahash per second by the end of 2022.
The plant is built in a rural area with low consumption and within the same premises as the generating station. Four warehouse-style buildings will be built to house the 55,000 miners, many of which will be part of the batch of 48,000 state-of-the-art MicroBT miners acquired by the company earlier this year.
Meanwhile, and in parallel, the development of a plant in Paraguay with a capacity for 3,000 ASIC miners is advancing, in order to carry out the installation and subsequent operation, BitFarms signed an agreement with electricity supplier companies in that country for a total of 10 MW and a 5-year contract.
Mining is a big business and it seeks the best opportunities for its development. The installation in Latin America is good news for our countries, always in search of investments and the expansion of jobs.

Debido a la prohibición en China, país que ostentaba el 70% de las granjas mineras de bitcoin, ha comenzado una rápida reubicación de esa enorme cantidad de equipos y empresas.
Por supuesto que China era el lugar preferido debido a las tarifas de luz que en ese país están subsidiadas, pero ante el hecho consumado, mal que les pese todas las empresas que se dedican a esos menesteres han debido buscar otros destinos, probablemente menos ventajosos, para desarrollar sus tareas.
En estos momentos Estados Unidos es uno de los destinos preferidos y ya posee la mayor concentración de la minería de bitcoin en el mundo con un 34% de poder de minado o tasa de hash de la red para mencionarlo en términos correctos.
¿Pero qué pasa con el porcentaje restante?, bien, muchos mineros están buscando otras alternativas más baratas, ya he mencionado en otra publicación que algunas empresas están haciendo acuerdos con empresas de generación de energía nuclear y hace pocos días ha trascendido la noticia que la compañía de minería global de origen argentino BitFarms, ha realizado un convenio con una empresa privada de generación de energía y ya ha comenzado a construir una planta para minado aquí en mi país con una estimación de consumo máximo de 210 MW que le posibilitará tener hasta 55.000 mineros y de esa manera ampliar su capacidad global combinada con las instalaciones de Quebec en Canadá y otra planta que se está planificando en el Paraguay para de esa manera llegar al objetivo corporativo de 8 exahash por segundo para fines de 2022.
La planta es construida en una zona rural con escaso consumo y dentro del mismo predio de la central generadora. Se edificarán cuatro construcciones estilo almacén que permitirán albergar los 55.000 mineros de los cuales muchos serán parte del lote de 48.000 mineros MicroBT de última generación adquiridos por la empresa a inicios de este año.
Mientras tanto y en forma paralela avanza el desarrollo de una planta en Paraguay con capacidad para 3.000 mineros ASIC, para poder realizar la instalación y posterior operación, BitFarms firmó un acuerdo con empresas proveedoras de energía eléctrica de ese país por un total de 10 MW y un contrato de 5 años.
La minería es un gran negocio y busca las mejores oportunidades para su desarrollo, la instalación en Latinoamérica es una buena noticia para nuestros países siempre en busca de inversiones y la ampliación de puestos de trabajo.

Las fotografías son de mi propiedad excepto aquellas en las que menciono la fuente.
The photographs are my property except those in which I mention the source.
Héctor Gugliermo
@hosgug
Posted Using LeoFinance Beta
---