Offense or defense? Ataque o defensa?
---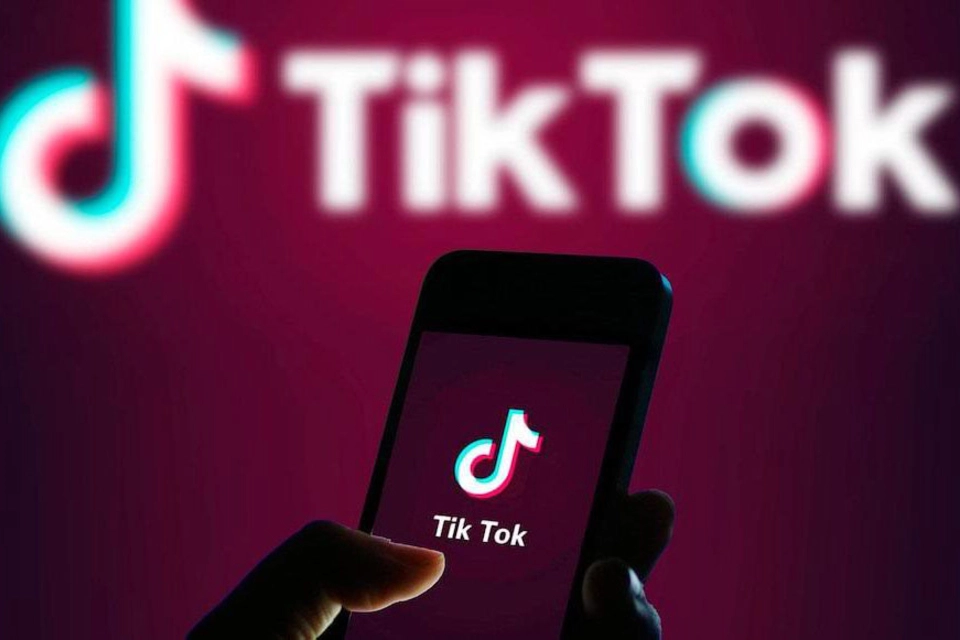 Since July 9 of this year, the popular social network specialized in short videos, TikTok, has announced the prohibition of promoting any type and form of financial investment within its platform, the tough decision specifically includes cryptocurrencies. In the same statement, it is also prohibited to promote brands and content related to drugs, alcohol and tobacco, dating applications, weapons, and sexual products among several other items. With more than 800 million active users, the new arrangement is not something that will go unnoticed.
Although cryptocurrencies are only part of the package, many have seen an undeclared war on their use and dissemination.
However, the decision would be more of a defensive move than an attack since also according to experts' reports, TikTok fears lawsuits for the many scams that have been known in recent times in the field of investments with cryptographic currencies.
According to reports in which the Chinese company specializing in short videos has based its decision regarding the prohibition of open or hidden advertising, it is due to the terrifying growth of high-risk investments that many unsuspecting users are induced by the returns spectacular that promise. Those most affected by these restrictions would be the so-called influencers, who offer support and promotion for a fixed or variable commission.
TikTok takes care of its customers and takes care of itself as it has a majority of users in the twenties and teens band that could easily be dragged away by these misleading advertisements.
A small detail that would indicate greater caution towards cryptocurrencies is given that traditional financial services companies can promote products, but only aimed at verified users of legal age.

Desde el 9 de julio de este año la popular red social especializada en videos cortos, TikTok, ha anunciado la prohibición de promocionar dentro de su plataforma cualquier tipo y forma de inversión financiera, la dura decisión incluye taxativamente a las criptomonedas. En el mismo comunicado también se prohíbe promocionar marcas y contenidos relacionados con drogas, alcohol y tabaco, aplicaciones de citas, armas y productos sexuales entre varios otros rubros. Con más de 800 millones de usuarios activos la nueva disposición no es algo que vaya a pasar desapercibida.
Pese a que las criptomonedas son solo una parte del paquete, muchos han visto una guerra no declarada a su uso y difusión.
Sin embargo, la decisión sería más una movida defensiva que un ataque ya que también según trascendidos de expertos, TikTok teme por demandas por las muchas estafas que se han conocido en los últimos tiempos en el ámbito de las en inversiones con monedas criptográficas.
Según informes en los que la empresa de origen chino especializada en videos cortos ha basado su decisión respecto a la prohibición de publicidad abierta u oculta, es debido al pavoroso crecimiento de las inversiones de alto riesgo a las que muchos usuarios desprevenidos son inducidos por los rendimientos espectaculares que prometen. Los más perjudicados con estas restricciones serían los denominados influenciadores, quienes ofrecen apoyo y promoción por una comisión fija o variable.
TikTok cuida a sus clientes y se cuida a si mismo ya que posee una mayoría de usuarios en la franja de preadolescentes y adolescentes que podrían ser fácilmente arrastrados por esas publicidades engañosas.
Un pequeño detalle que indicaría una mayor cautela hacia las criptomonedas está dado en que empresas de servicios financieros tradicionales si pueden promocionar productos, pero solo dirigidos a usuarios comprobados mayores de edad.
Las fotografías son de mi propiedad excepto las que menciono la fuente.
The photographs are my property except those mentioned by the source.
Héctor Gugliermo
@hosgug
Posted Using LeoFinance Beta
---