LeoFi has been showing great
---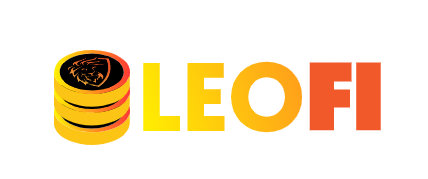 Hey guys!
We recently had the release of LeoFi. Practically 1 week. Days ago I wrote a post talking about my first experience using it. Now, after a few days I come back to an even better FeedBack!
Since my first login I have opened 3 PowerUp rental requests (with short deadlines) and with a fee to put me on top of the requests and others on the average (even showing on the second page). I had just PowerUp my LEOS just before LeoFi was released and that left me with little balance to explore further.
But in less than a week I got a good 3 delegations. Leaving me with over 2.6k LP. (waiting for the new @vempromundo ranking list of Brazilian users here on Leo to see my new position).
I've already been using my new LP to be able to give better votes on the posts I like the most around here. After the deadline is over I will have an idea if I managed to achieve to keep myself in "profit".
The next new LEO payouts of my posts I plan to invest everything in LeoFi to get a minimum of 10k LP so I can curate and average and so in closing know how much LeoFi can be useful. I said that at the beginning I would test and set values ​​a little higher so that I could be seen and used, even if in the end I was at zero or "should". But one thing needs to be remembered. With more LP I can distribute more Leo to more users than maybe that person who rented me didn't have that much time. And that's one of LeoFi's main purposes, it's good to remember that!
During this first using I just have to praise. Although still new, beta phase. It's been amazing. Imagine a time ahead with everything that is to come and be added? It will all be even more amazing.
=====================
Português
LeoFi vem se mostrando ótimo
Hey pessoal!
Recentemente tivemos o lançamento do LeoFi. Praticamente 1 semana. Dias atrás eu escrevi um post falando da minha primeira experiência usando. Agora, passado alguns dias volto para um FeedBack ainda melhor!
Desde que fiz meu primeiro login eu abri 3 solicitações de aluguel de PowerUp (com prazos curtos) e com uma taxa para me por no topo dos pedidos e outras na média (aparecendo até na segunda página). Eu tinha recém dado PowerUp nos meus LEOS um pouco antes de LeoFi ser lançando e com isso fiquei com pouco saldo para poder explorar mais.
Porém em menos de uma semana eu consegui boas 3 delegações. Me deixando com mais de 2,6k de LP. (esperando a nova lista do ranking do @vempromundo dos usuários brasileiros aqui no Leo para ver minha posição nova).
Já venho utilizando meu novo LP para poder dar votos melhores nas postagens que eu mais gosto por aqui. Depois do prazo se encerrar eu terei uma ideia se eu consegui atingir para me manter no "lucro".
Os próximos novos pagamentos de LEO dos meus posts pretendo tudo investir no LeoFi para obter um mínimo de 10k de LP para que eu possa fazer a curadoria e tirar uma média e assim no fechar das contas saber o quanto LeoFi pode ser útil. Eu disse que no início iria testar e por valores até um pouco acima para que eu consiga ser visto e para utilizar, mesmo que no fim eu ficasse no zero ou "devendo". Porém uma coisa é preciso ser lembrada. Com mais LP eu consigo distribuir mais Leo para mais usuários que talvez aquela pessoa que me alugou não tivesse tendo tanto tempo assim. E isso é um dos principais propósitos do LeoFi, é bom lembrar disso!
Durante essa primeira utilizando só tenho que elogiar. Apesar de ainda ser novo, fase beta. Está sendo incrível. Imagine daqui um tempo com tudo que está por vir e ser adicionado? Será ainda mais incrível tudo.

Posted Using LeoFinance Beta
---