Free Crypto Course for Begginers
---
If you are a beginner in Crypto, then this free course is for you!
I discovered a new course that you can easily get a first idea about cryptocurrency, its offered by https://www.blockready.com and you can either watch their videos or read/study at your pace.
You can check it out here: https://www.blockready.com/offers/GNzhbsZH/checkout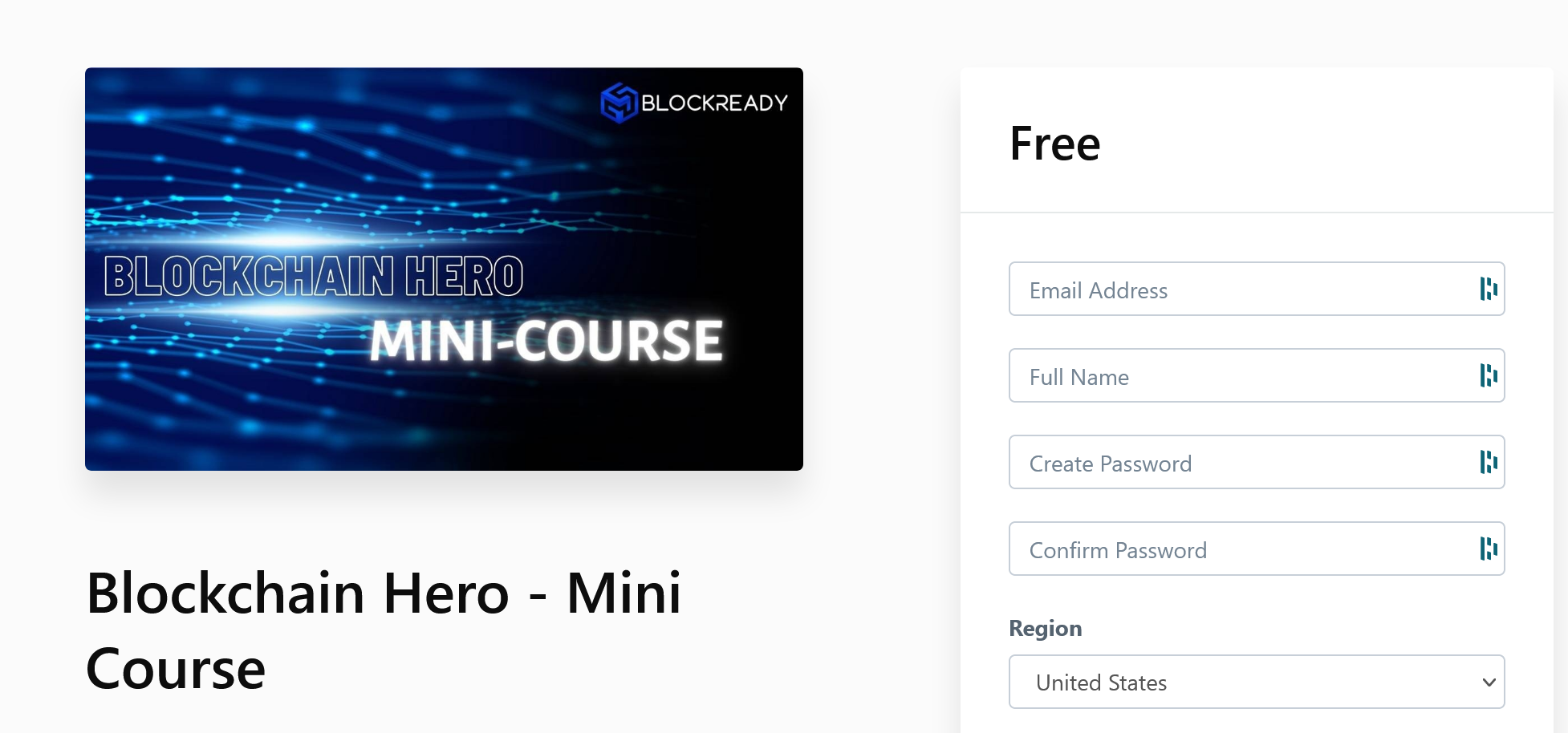 You only need to write down your email address and you get access to it immediately.
After you click on Sign Up for free, you can click on 'View Product' to open the course information

What you will have access to:
-1- Welcome & Satoshi Vision: as an introductory session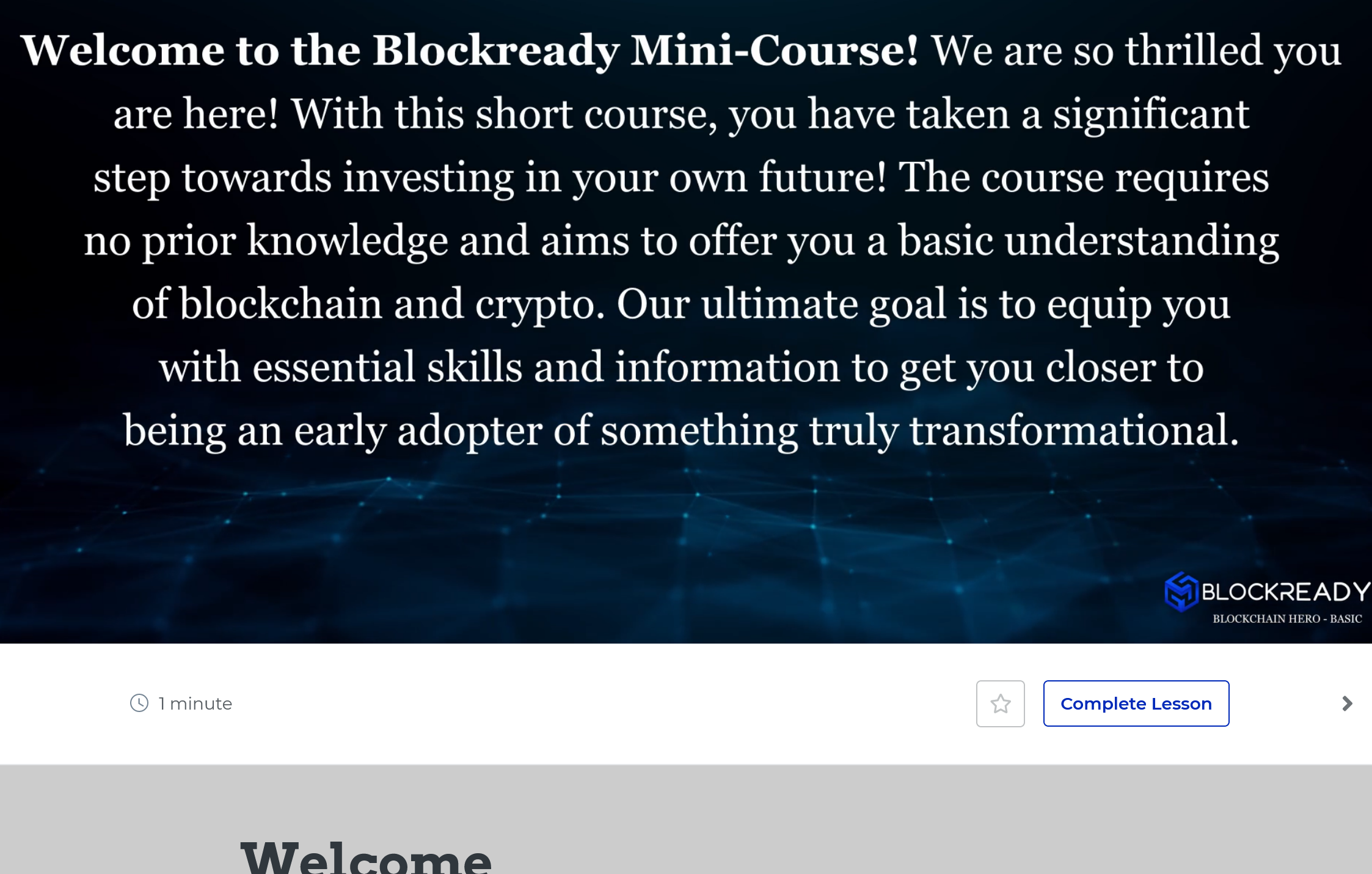 -2- Did you know: Some useful facts about Bitcoin ..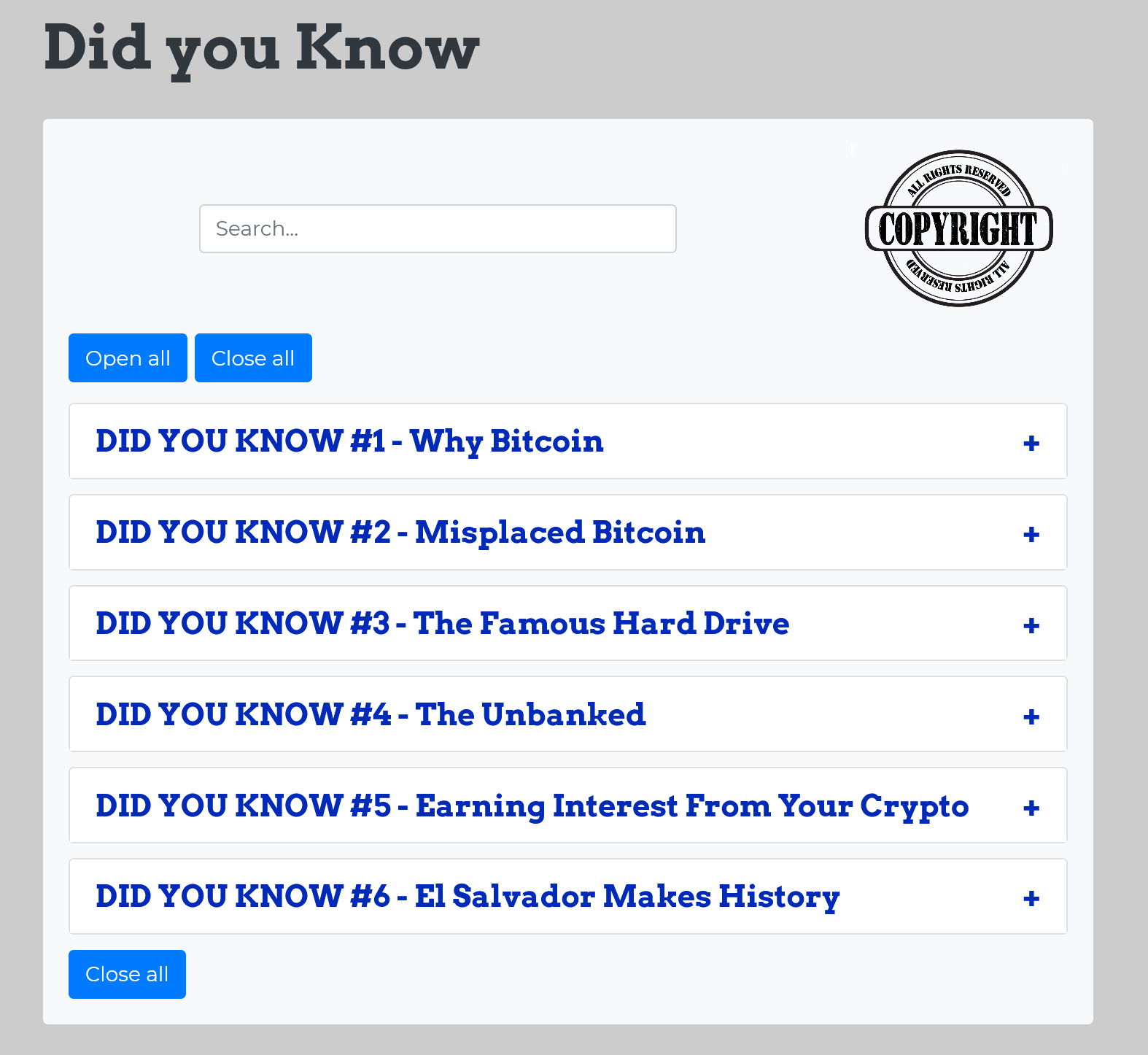 -3- Get some answers to FAQs ..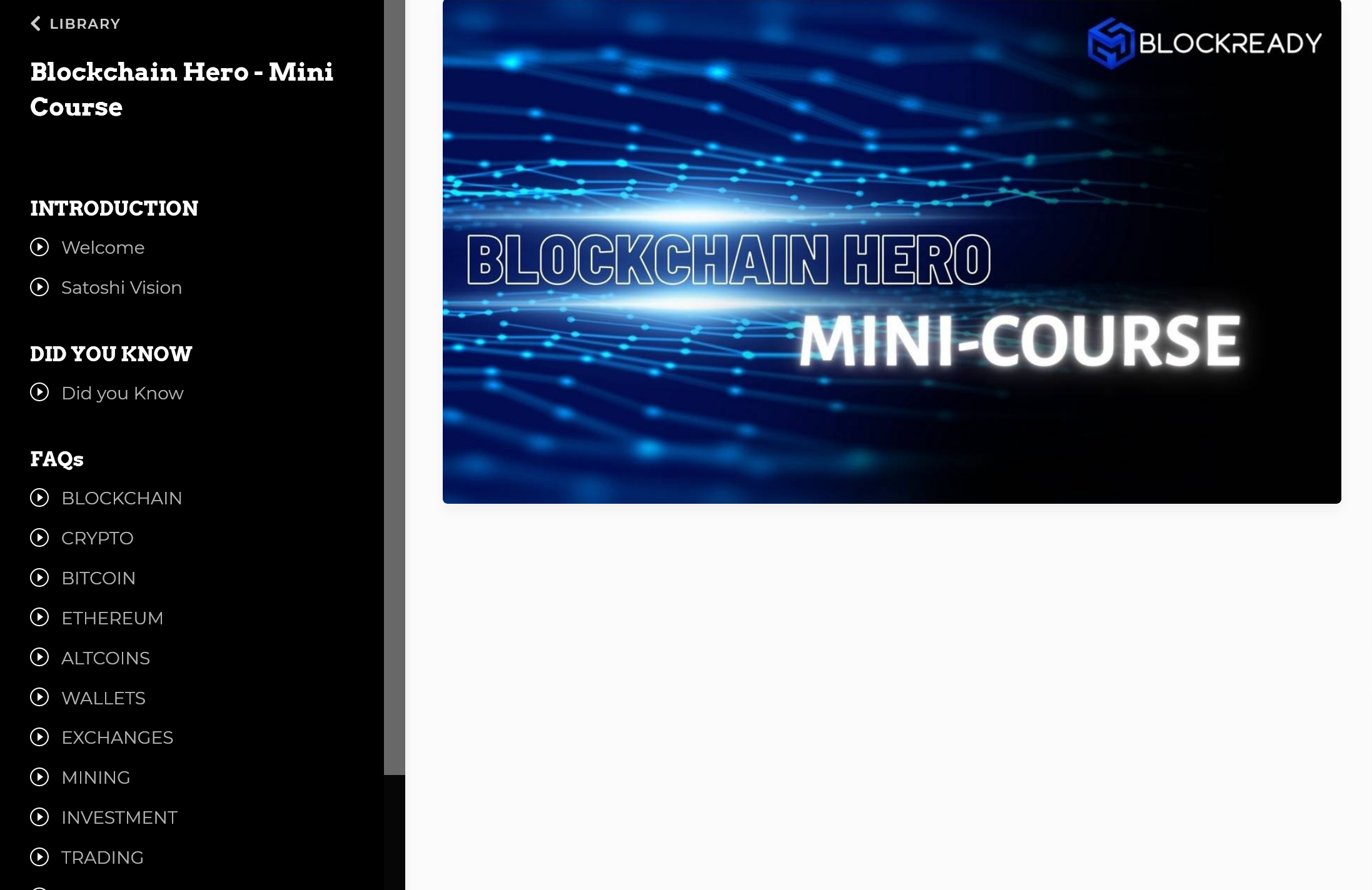 There are also some options for (paid) other courses
Bonus info:
You can also create yourself an affiliate link and get a percentage on sales :)
I hope that this will be a useful post, l will sure share it with some friends :)
Thank you for visiting!
Posted Using LeoFinance Beta
---