Bitcoin Daily Price Forecast (11/04/20) - US Election... Setting Up For a Big move?
---
On Wednesday, Bitcoin is sluggishly growing against the background of US Election, traded around $13500-14000 in sideways movement. Bitcoin seems to be ready to fall before continuing its growth.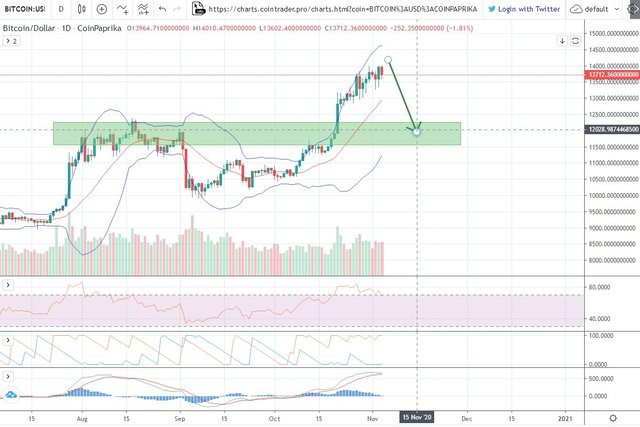 Outlook:Bitcoin is growing in a narrow range, but it feels like sellers are entering the market. The Bitcoin chart is slowing down. This can then lead to a fall. We may see some growth in the next few hours, but it must be a temporary movement, if there is any. It is important to note that the jump to 14000 dollars, slowed down, presumably there is a seller in this area and still waiting for the end of the US Election.
Support:Look for support at $12,000.
Resistance: $14,000 is a pretty strong resistance, apparently, Bitcoin will not break it.
About Us:
If you enjoy these posts, please support the channel by "Tipping" this post below. They cost you nothing and give me a small reward, which makes me a little happier to share these personal analyses with you at no cost.
Posted Using LeoFinance Beta
---