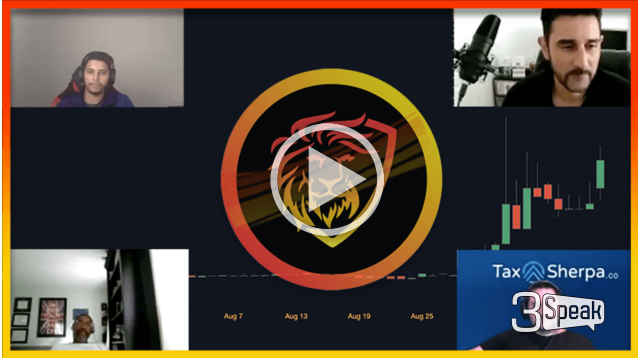 ---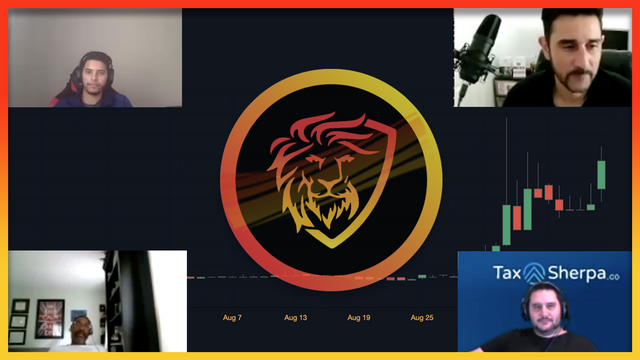 Another day, another LeoFinance Roundtable about Wrapped LEO (wLEO). The community is gearing up as we approach this week's launch and the questions keep flowing in.
There are a lot of questions about LEO, our new interface, Wrapped LEO, Uniswap, Ethereum, etc. In these roundtables, we've been collecting these questions and exploring them and others live on the show. These have been a big help for a lot of people - especially those who don't have much experience with crypto outside of the Hive blockchain.
The nuances of Ethereum bring a lot of opportunities for LeoFinance and the LEO token but they also bring a lot of questions. Hopefully these roundtables have helped you as we approach the launch. We're also clipping the nuggets of content out of each roundtable and posting them on Hive/in the new wLEO repository on LeoPedia.
In This Episode:
0:00 New Landing Page + LeoFinance Beta Interface Updates
8:10 Wrapped LEO Behind the Scenes — How Do the Mechanics and WLEO Interface Work?
18:40 Do Liquidity Provider's Effect the Price of the Underlying Token?
20:50 Is There Any Risk to Being a Liquidity Provider?
22:40 Is wLEO's Price Based on Hive-Engine?
26:20 Investing in LEO Now is Like Being an Angel Investor
32:00 The Token Flow Impacts of Listing LEO On Multiple Exchanges
38:30 Hive, Market Caps and Being a Utility Token
41:00 Do You Have Enough LEO?
44:45 A New Age of Crypto: Wrapped Bitcoin (wBTC) Gains Wider Adoption
46:28 "You'll Never Get Another Chance to Buy LEO Under $0.10" - @rollandthomas
51:54 LeoFinance User Growth and How The Price is Making Curating/Authoring Content More Important Than Ever
1:01:05 wHIVE Pool - An Example of How Even a Low Volume Token Yields APR For Liquidity Providers
1:05:55 The Viral Factor of Uniswap Liquidity Pools
1:07:29 EOS DeFi and Alternatives to Ethereum
1:12:50 LEO's Tight Liquidity is a Limiting Factor for Uniswap Pooling, but the Driving Factor of Rapid Price Appreciation
1:15:56 An Exercise In Imagination: Is a 30x Price Increase an Unreasonable Expectation?
1:20:00 Listing LEO on Coingecko - Could it Pass Hive's Market Cap?
1:34:00 Neal Buys More LEO
1:36:00 Don't Underestimate the Value of User Growth
1:47:35 Price Dynamics Between Uniswap and Hive-Engine
1:57:00 Neal & Mitch's Tokenized Real Estate Fund
2:11:00 wLEO Launch Party?
---
Listen & Subscribe to the LeoFinance Podcast!

Join Our Hive Community & Earn LEO Rewards!
Earn LEO + HIVE rewards by creating crypto/finance-related content in our PeakD community or directly from our hive-based interface at https://leofinance.io.
Follow @leofinance for official updates
---
▶️ 3Speak