---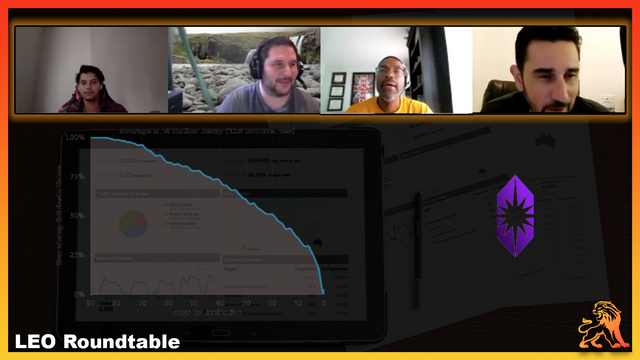 Hey everyone, here's the latest roundtable that we recorded. It took me a while to edit it and reprocess the video, but it was just recorded a little over 1 week ago. We focused on our trading habits, especially as it related to the stock market.
We kicked off the talk by looking at the dark energy crystal (DEC) token on Hive-Engine and how we're trading the latest dip in price. From there, we talked generally about trading and the risk of being unfocused in which industries you trade.
After that, we did a deep dive on Neal's trading strategy for the SPY. He's ran some extensive research on the SPY to find a way to trade specific openings and it was really interesting to see how he worked through the math to create and refine his model.
The last hour of the talk focused on options trading and credit spreads - since we've all gotten a lot more heavily involved in that arena.
In This Episode:
0:00 Trading DEC Tokens
6:33 The Risk of Trading in So Many Different Industries
15:00 Diving Deep on Neal's SPY Stock Trading Strategy
1:03:50 Options Trading and Credit Spreads Update
1:25:20 NIO Analysis and Unusual Option Activity
1:35:30 Option Theta Decay Curve Analysis
1:43:48 Update on Neal's Xerox Naked Put Trade
1:54:55 Implied Volatility Rank (IVR) and Options Pricing
---
Listen & Subscribe to the LeoFinance Podcast!

Our Community:
LeoFinance is an online community for crypto & finance. We run several projects that are powered by Hive and the LEO token economy:

---
▶️ 3Speak
Posted Using LeoFinance