A Bunch Of LEO-Themed Page-Dividers For A Thriving Community To Use
---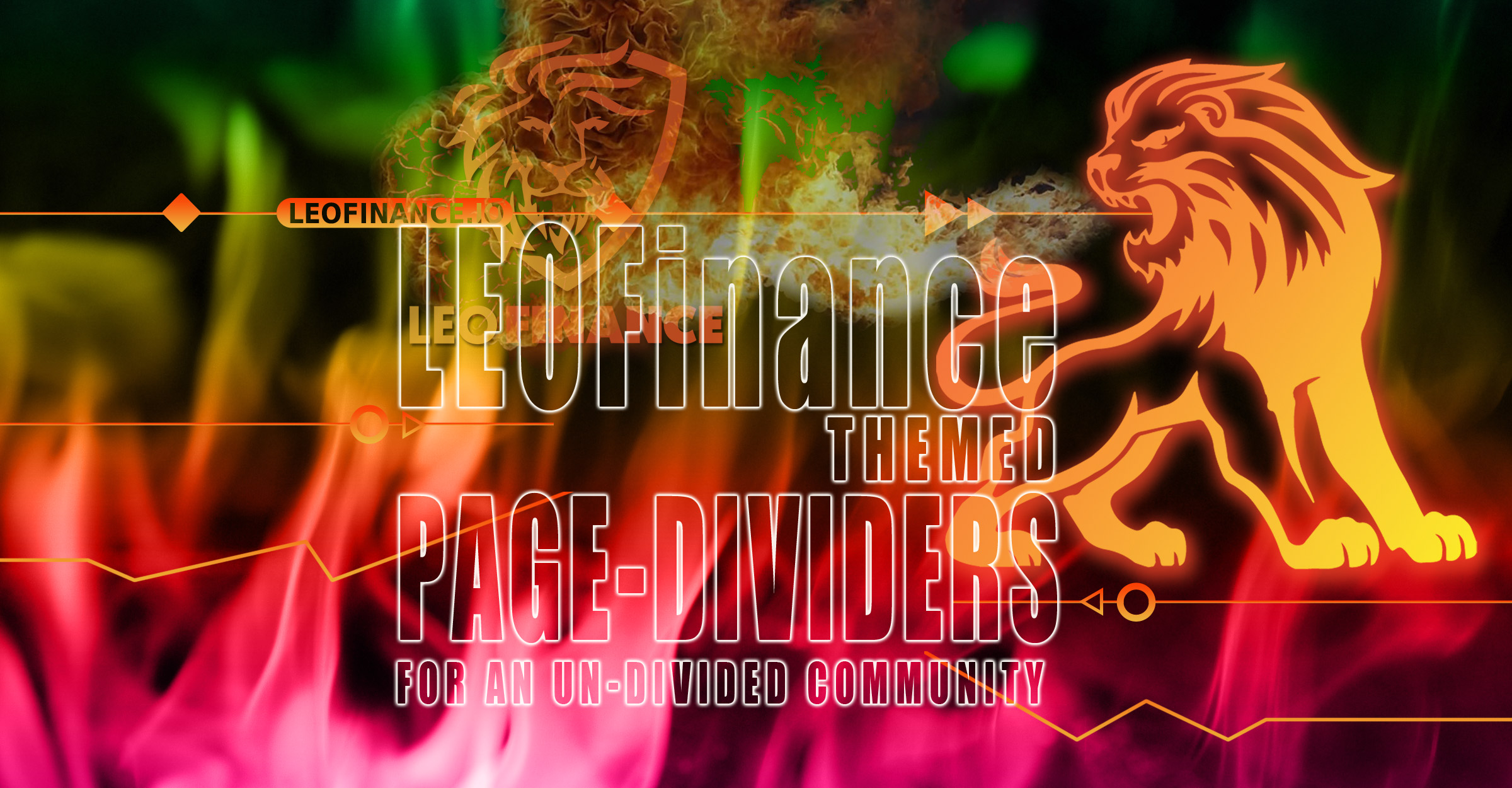 Greetings to everyone in Leoville!
In this post you will find 21 LEO-themed page-dividers which I offer to this vibrant community. The observant amongst you may recognise some of these images as having previously been posted by @barge and already doing the rounds in LeoFinance.
Thing is, I am Barge ....but... I have lost access to my account :(. I hope to get it back by the end of the month and am quite confident that this will indeed happen. However, I have also made a decision thereafter to continue using this account (@krunkypuram) in order to post and interact with the LEO community, leaving @barge (assuming I regain access) for other Hive content. I like the idea of using this account for pretty much just LEO and I will be moving all my stake here.
I am reposting the images from the first and the second Barge posts below. I have also created an additional seven images. I do this to:
notify the LeoFinance community and anyone here who might have an interest in the @barge account that I will be posting as @krunkypuram from now on
consolidate all page-divider images I have created so far into one post and offer them as a free and voluntary service to the community
make a little splash to try and draw attention to the switch from Barge to Krunkypuram.
These images are for anyone to use as they see fit, no attribution or crediting required. The images are 2400px wide and I love coming across them used in posts on LeoFinance. I also feel honoured that the first two posts containing these images have been added to the 'leo-media-kit' section of the LEO Discord server. Thank you everyone!

7 Newly Created Images:







7 Images from second Barge post:







7 Images from first Barge post:








ALSO: If you like the idea of LEO-themed images be sure to check out
these excellent examples by artist @mariosfame
Thanks for visiting
Barge 🙏

Posted Using LeoFinance Beta
---