Enjin Wallet - How to Get Multiple Free NFTs
---
heyyyy
Guess what?! You made it through another week. It's Friday baby. You know what that means? Time to kick back, relax, and enjoy yourself. You did great kid. I'm enjoying a nice Mango Kush and some Columbian coffee so you know I'm feeling great. I just wanted to share something awesome with you guys. Have you ever heard of Enjin? Maybe you already have the app? Let's take a look.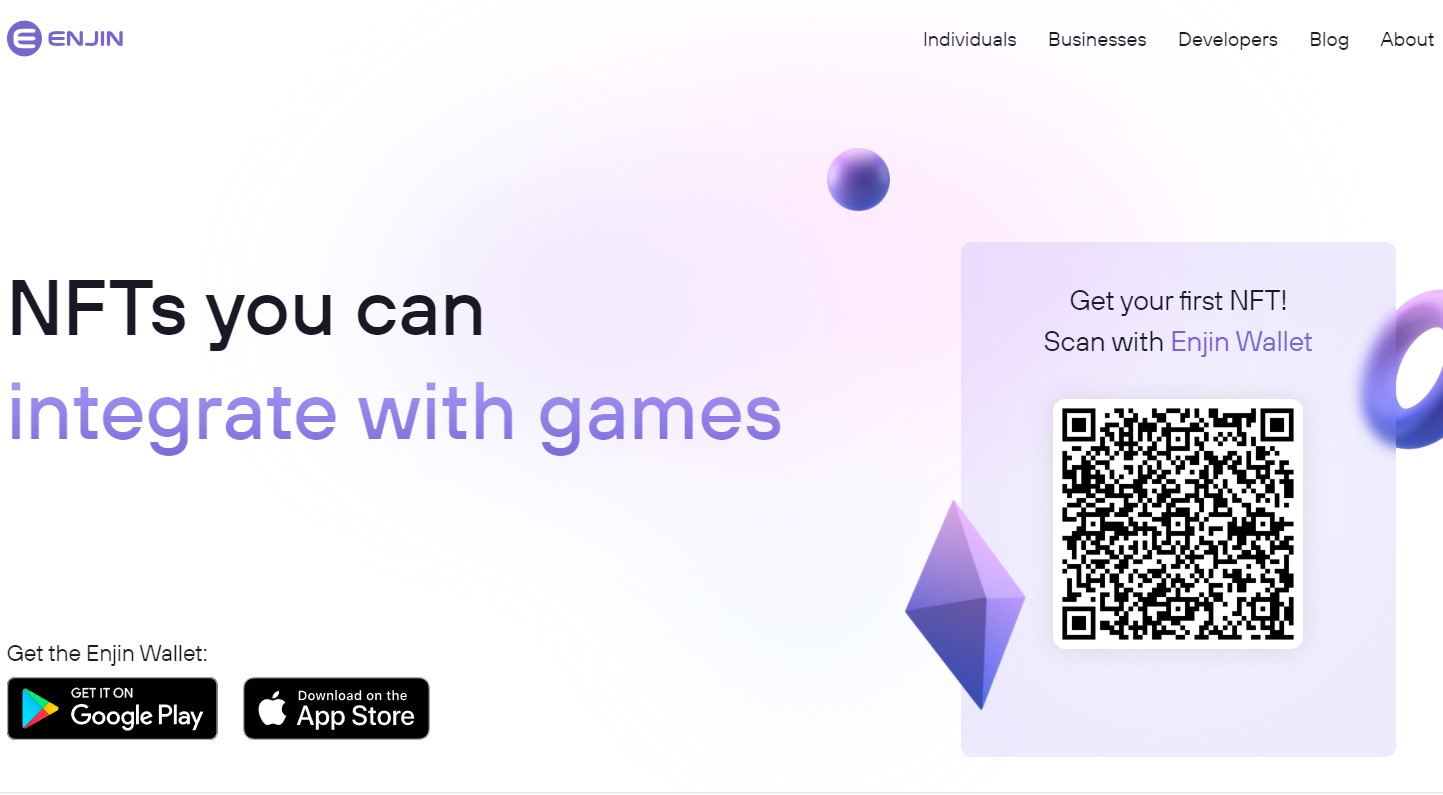 Enjin Wallet
So before I even really started using WAX or any other blockchain for NFTs, I was using Enjin. Enjin is a crypto wallet with a DAPP browser, NFT marketplace, and exchange built in. Enjin NFTs have been integrated into a wide variety of different games which you can play to earn. Check the collection out here. I have played Lost Relics and have quite a few items in my wallet. When I first started playing it was actually called Forgotten Artifacts. Anyway - if you have the Enjin wallet app I can show you how to get a few free NFTs very easily! Once you've downloaded the app, click the menu and click Scan QR. Then scan the QR code above to get a free welcome NFT from Enjin. After that, make sure you follow Enjin on Twitter so you can get a few more! They are doing a Trick or NFTreat promotion! Scan the code below for Enjin Halloween NFT.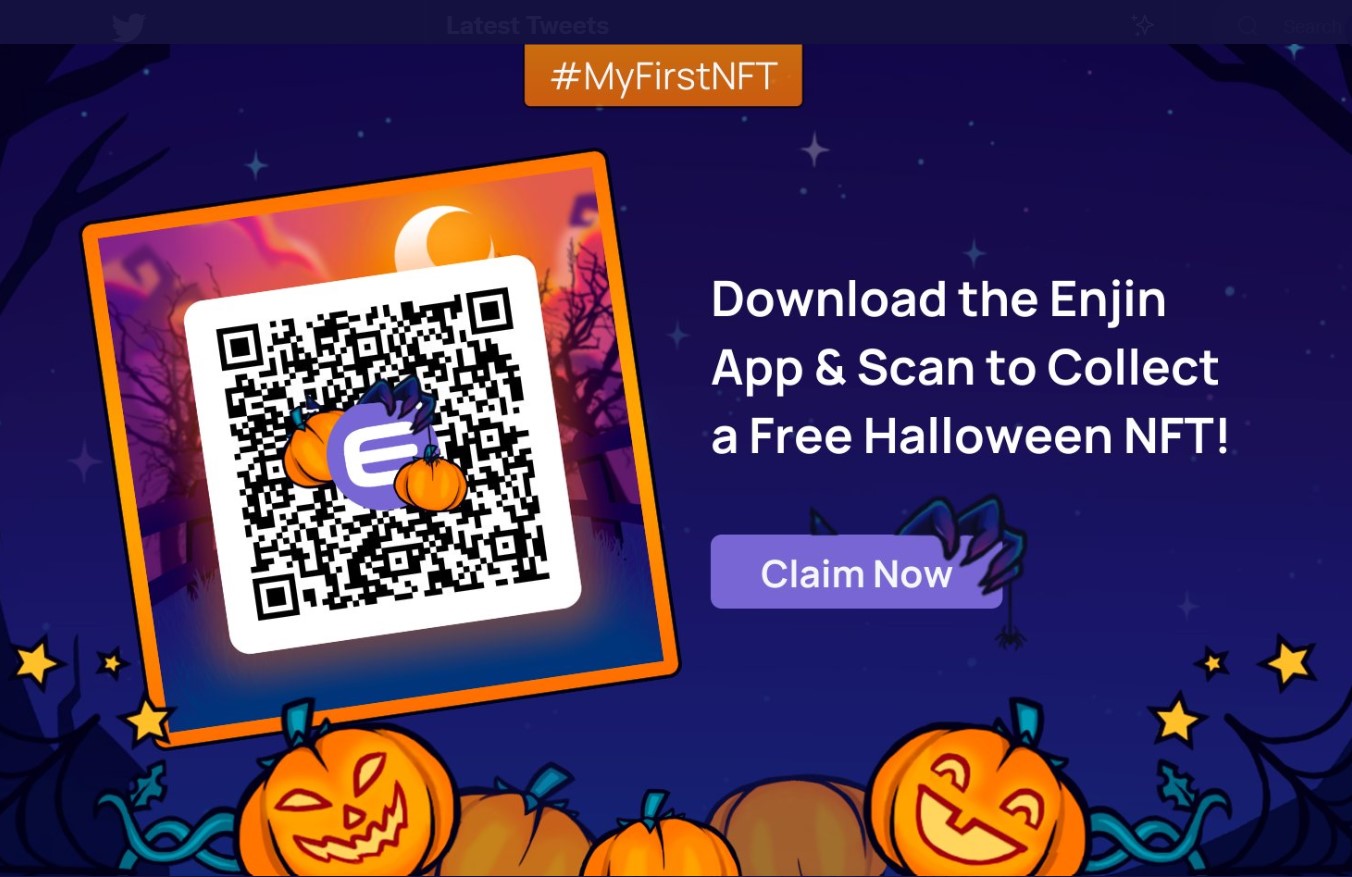 Once you have your free NFT, you can view them under Assets in the Enjin wallet. These are really cool and it only takes a second or two to get them. There's also a 50 ENJ reward for random people who collect all 3 halloween NFTs so you might get lucky!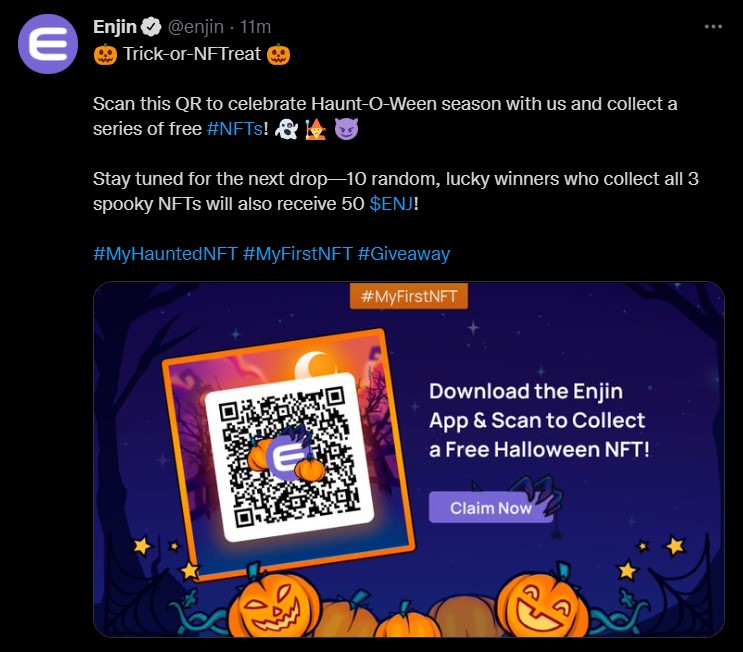 Here's what the Halloween NFT looks like: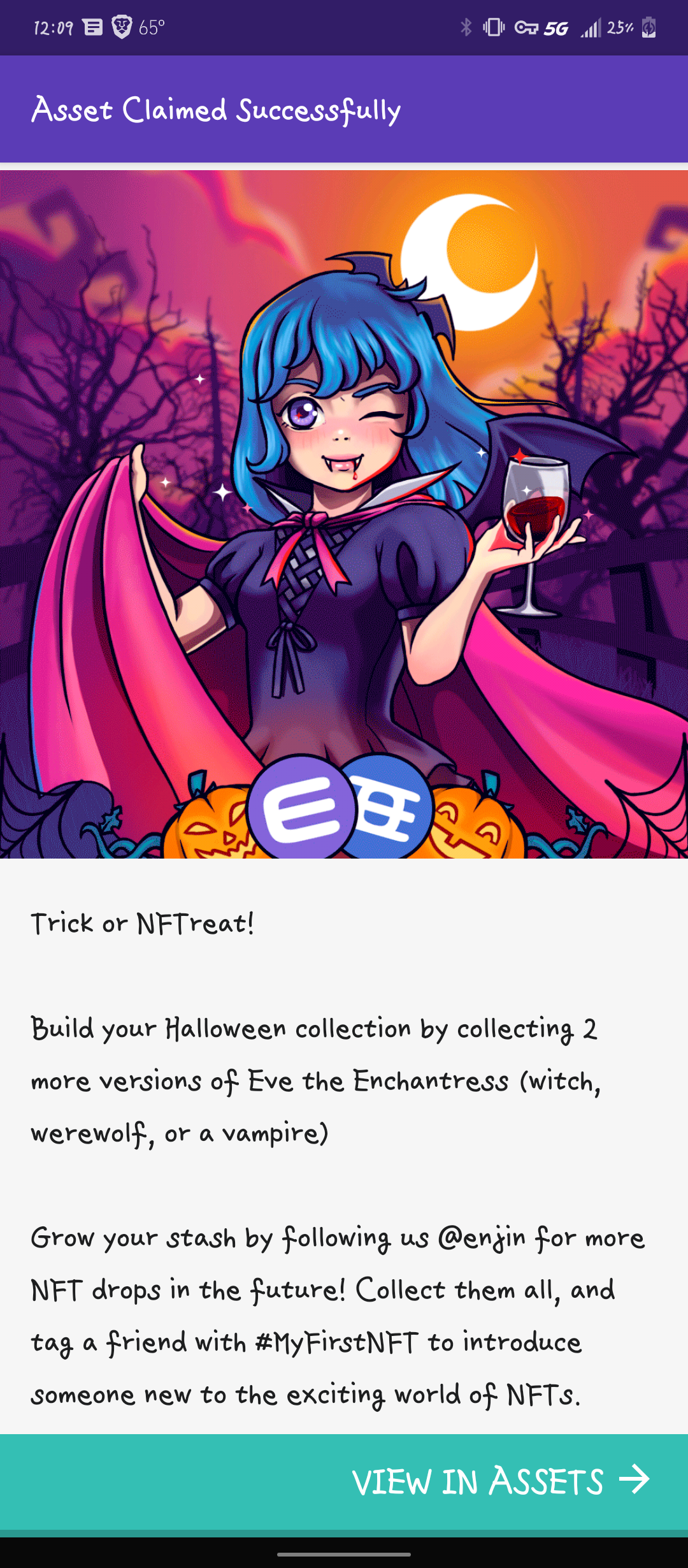 Why NFTs?
The idea here is to introduce newbies to NFTs. I firmly believe that NFTs are right now where Bitcoin was in the very beginning. They are taking over a lot of aspects of people's lives. Instead of trying to collect 1000 Pokemon cards and keep them looking nice in sleeves. Trying to keep them from turning colors or getting damaged by whatever outside force... Like losing them in a house fire or whatever. People and businesses are collecting NFTs that are stored on the blockchain and can be accessed from anywhere. This is not only a more convenient way for collectibles to be held, but a much more ECO friendly way. Zero emissions on the blockchain. Collect all the free NFTs you can, because you're getting a tiny piece of history that will live in your wallet forever. Then you might get lucky and one of these free NFTs helps you put a downpayment on a house. It's a longshot, but my point is... start building your collection now because in a few years, NFTs are going to be a part of everyone's every day lives. Tag someone on Twitter with #MyFirstNFT to introduce new people to NFTs!
Thanks for reading.
Enjoy and good luck!
Posted Using LeoFinance Beta
---