How to Make Money from Affiliate Marketing - Part 3
---
Using an Email List to Increase Affiliate Revenue: Email marketing is still the finest way to create silent revenue, no matter how you look at it. All of the other options are ineffective in some way.
SEO works well until Google updates its algorithm, at which point your ranks plummet. If you have the resources to struggle your way up, paid marketing can yield immediate results. Even then, paid ads necessitate continual monitoring to maintain good conversion rates.
Your email list, on the other hand, is traffic that is always yours,It also has a large number of people that are interested in your subject and have already interacted with your content. That means you can be sure they're interested in your subject and will be a good fit for your affiliate marketing initiatives.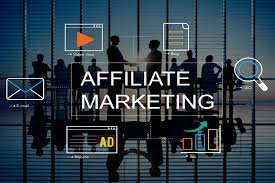 The ONLY issue with email marketing is that most business owners struggle to develop their contact lists to the point where they can be monetized.Popups, floating bars, fullscreen welcome mats, and other digital tools can be used to construct conversion campaigns. Conversion campaigns can also be used to drive visitors to your affiliate links and to expand your email list.
To attract your site's traffic with lead magnets, you may develop targeted popups, floating bars, fullscreen welcome mats, and more. You can send automatic campaigns with your affiliate links inserted once you've created an email list.
Email marketing is a fantastic way to increase your revenue, whether you're utilizing it to bring more traffic to your high-converting content or directing readers directly to an affiliate link.
Live webinars can help you educate your audience : Webinars are a fantastic way to interact with your target market one-on-one, show them the product you're marketing in real time, and honestly and politely answer any questions they may have.
You can discuss the product's characteristics, the methods you use and apply it, its benefits and downsides, your personal experience with the product, and other relevant facts that might persuade the audience.
For the webinar, you can use Zoom, Skype, or other similar services. People will be impressed and persuaded to buy the product if they see a real-life presentation of it.
Be truthful: Be honest with your review, let your users trust your contents, you can purchase the product so you can have perosnal experience with it and attest on it quality .Doing this means you're building the quality of your own brand and recommendations, not just the income potential.
Your followers will begin to trust your advice and will be more willing to purchase from you because you are a trusted source.
Thank you for stopping by to read my article.
If you actually like what you see😃😄😉,watch📷📺📸 and read📖📋 I would equally be grateful for an upvote♥️⚡ a very cool comment under my comment box or a reblog 🌀😏 for everyone to see ... and perhaps maybe you would like to follow me for more of my Post to show on your own feeds. Don't miss any of my Post.🔝. Special thanks to all who put big smiles on my face with Auto Upvote for always being supportive to me 💞💯.
---