Unboxing My New Device (SMG Note 10+): A Favourable Price? - Getting Ready To Go Digital
---
It's been a long time I have been relishing to own this device and on Wednesday, 21st of July, I finally got it.
I passed through lot of shits before I was finally able to place an order for this device, Samsung Galaxy Note 10 plus. It was actually purchased from an online store via aliexpress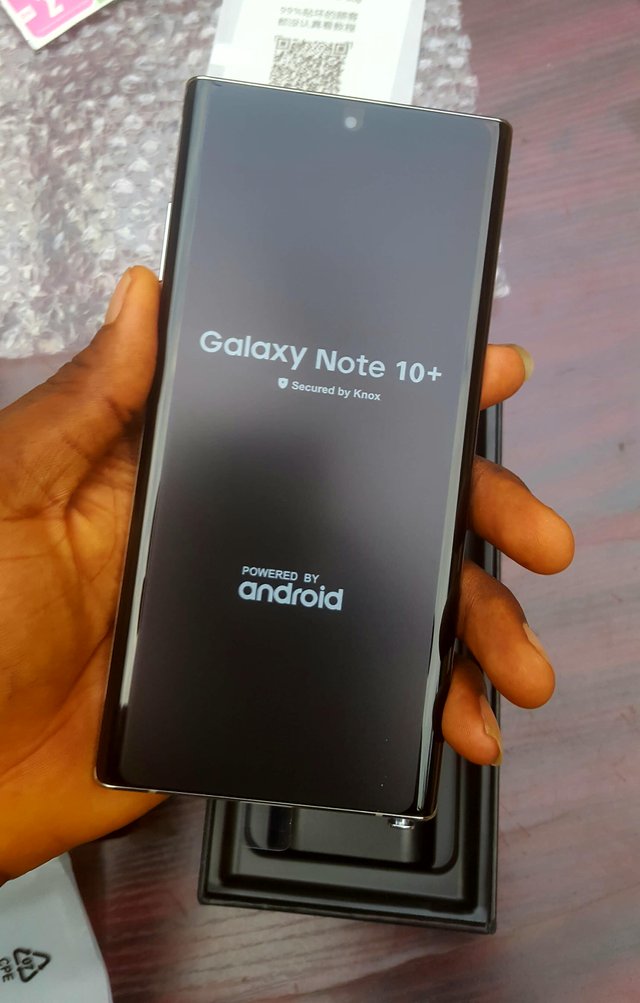 The phone's price was roughly $450 for the standard phone - which includes the phone, charger, earphone, screen guide and a phone case. While over here in Nigeria at two different states I asked of the phone price - Lagos price was #254,000(excluding transportation cost) and Abuja, #270,000. Despite the high price, you won't get a standard phone (Just the phone alone with S-pen) and it is not even a new phone.
Now the official rate of $1 to naira is #411 but you can't find a doller to buy at that price not even from the bank. We bought from an Aboki man (a Doller Hawker) at the rate #500/ $1
The advantage of buying from here was that you won't wait for weeks before you get the phone. More so, you will get the phone in handy before you make the payment.
So I had to weigh the advantages and disadvantages as well as the economic constrain before taking a decision. Well, I decided to buy online. That was actually my first time of buying a product online.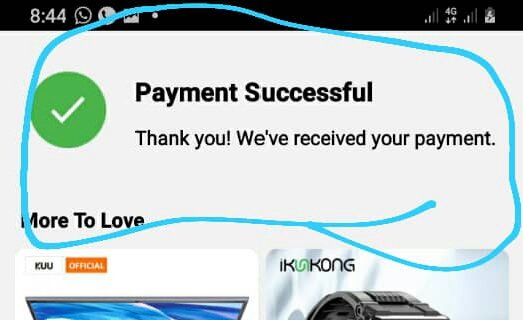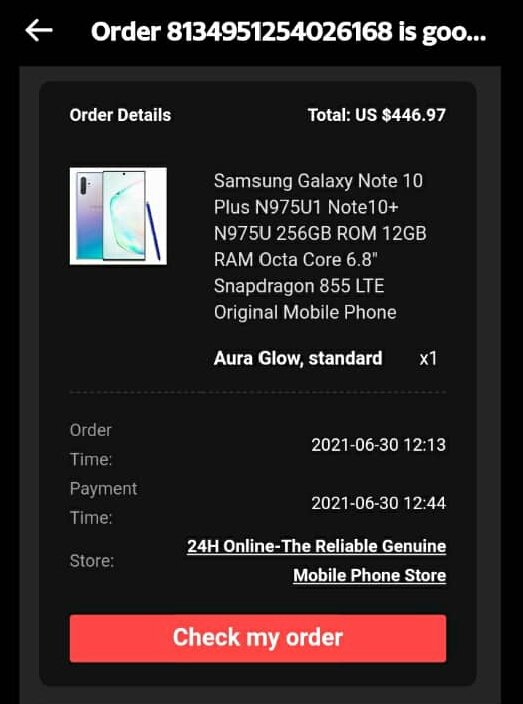 Since I never had a doller account, I had to call a friend @javalord who has one to help me place the order. But before then, we needed to get a debit card which will enable us pay for the order. That cost me #12500 ($25) and that took us like two weeks to get that card ready. That rose my cost to $475 (#237,500)
It was a tedious process but it wasn't in vain. Now we can order for any other product online without going through these rigorous processes.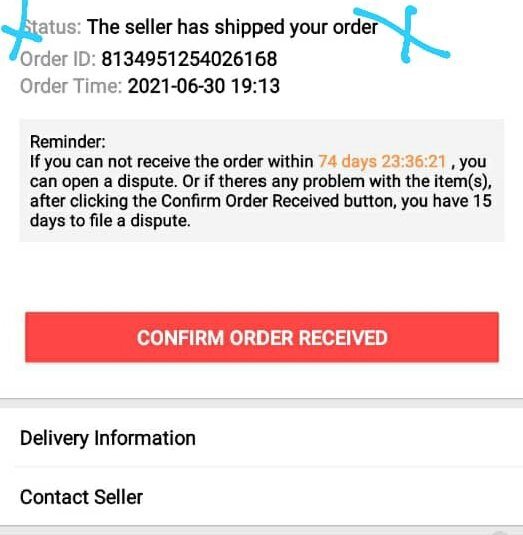 The order was placed on 30th June and I received it on 21st July.
One good stuff about this online store is that they incorporate trackers in the products which you can use to track your good from point of dispatch to point of delivery.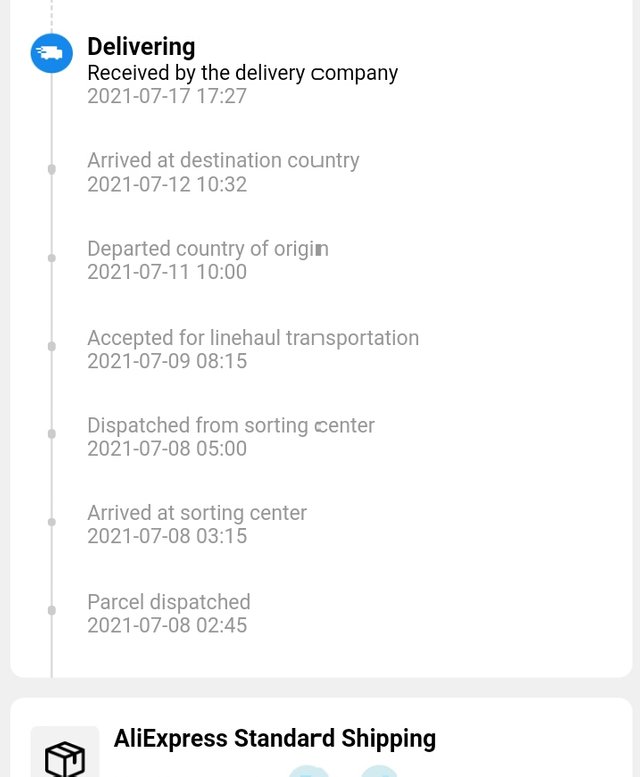 It was well packaged in a carton and there's hardly any way it will get broken or scrapped even of an object mistakenly pressed on it.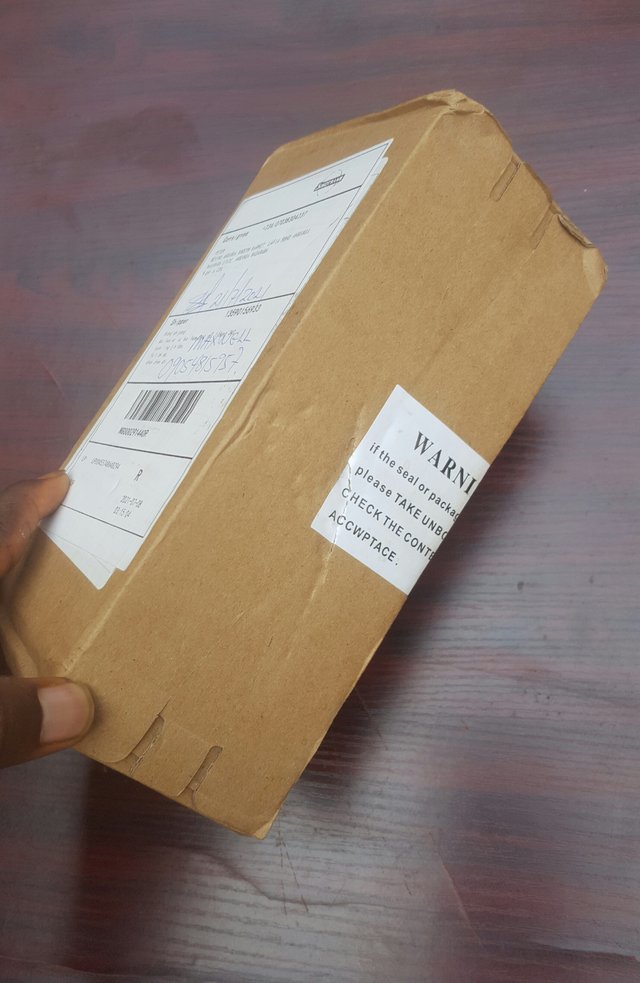 Damn, i was so eager to see what's in there just to be rest assured it was what I requested for.
Then unboxing it from the carton I got the following below...
The carton...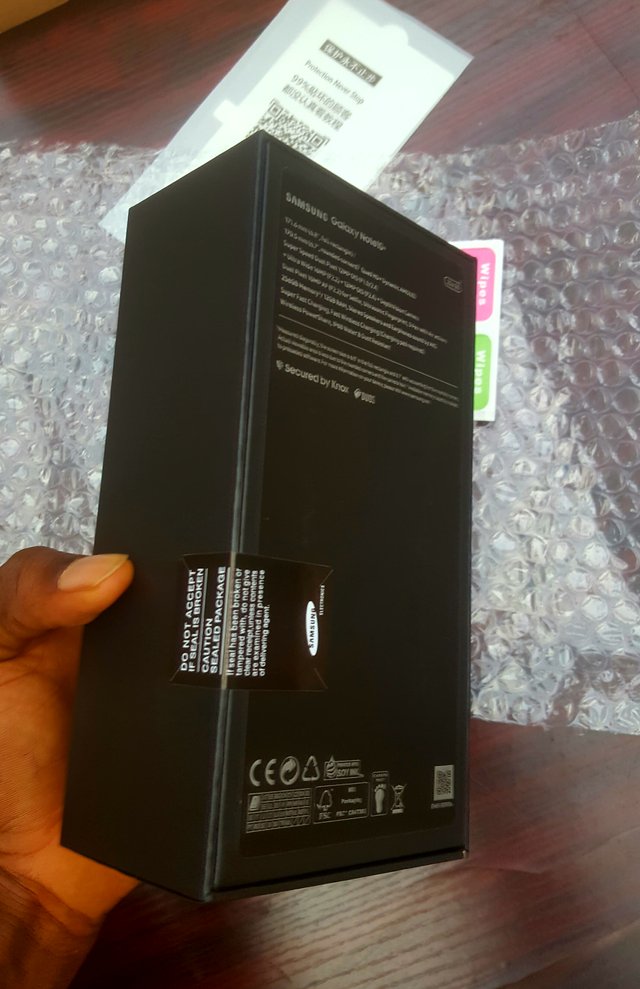 Next, the phone atop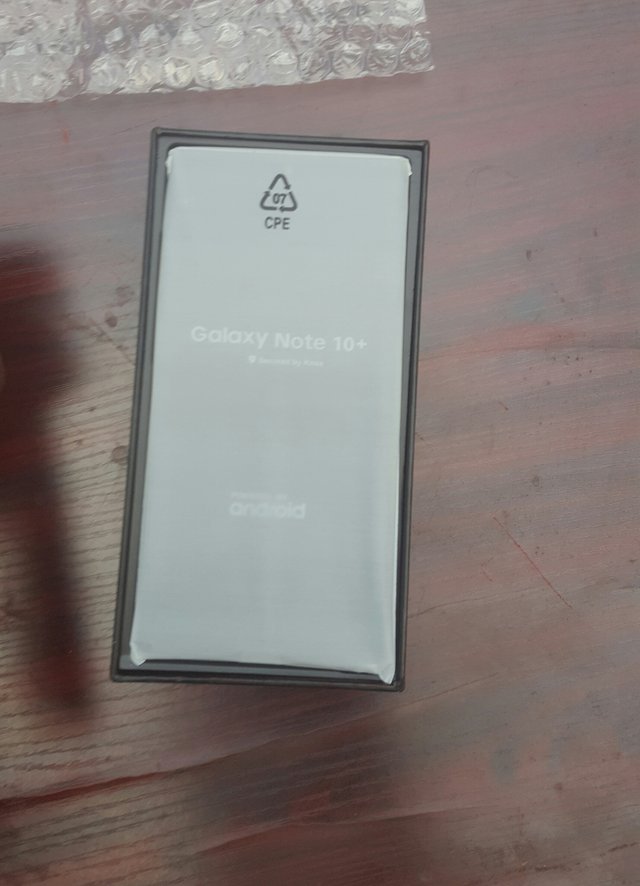 Followed by the charger and ear piece...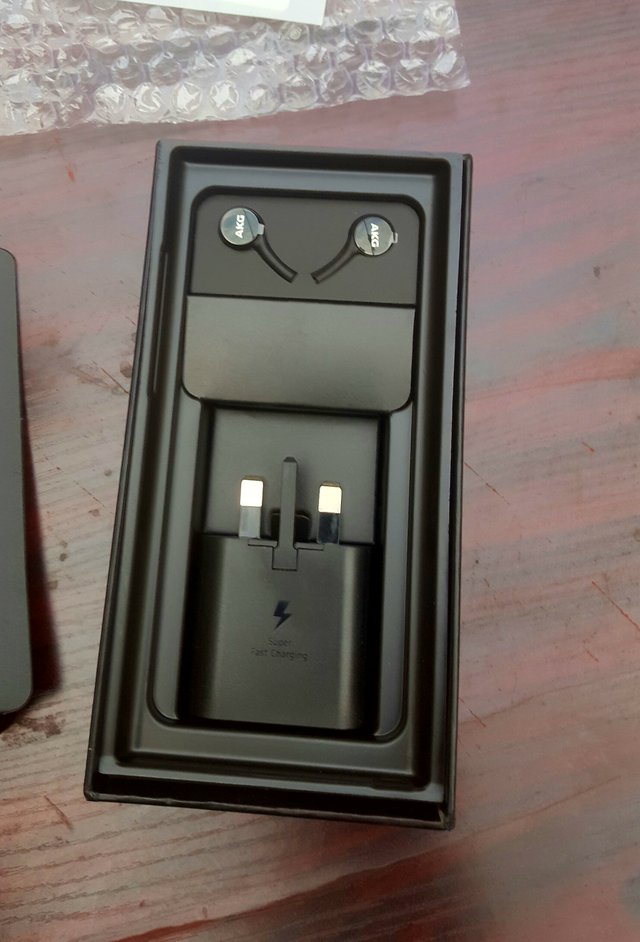 Here comes the phone...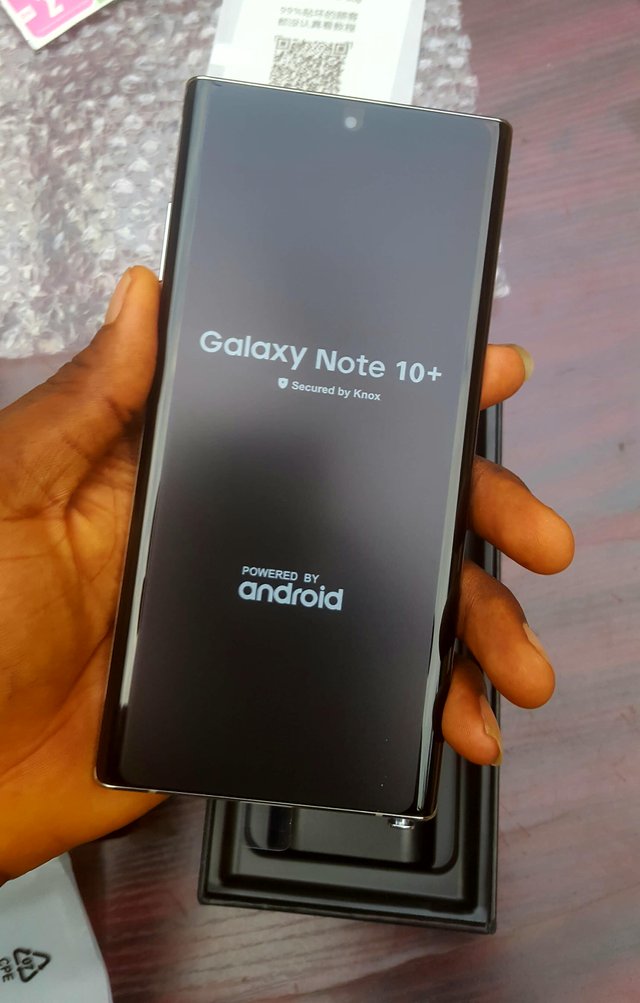 And the back side...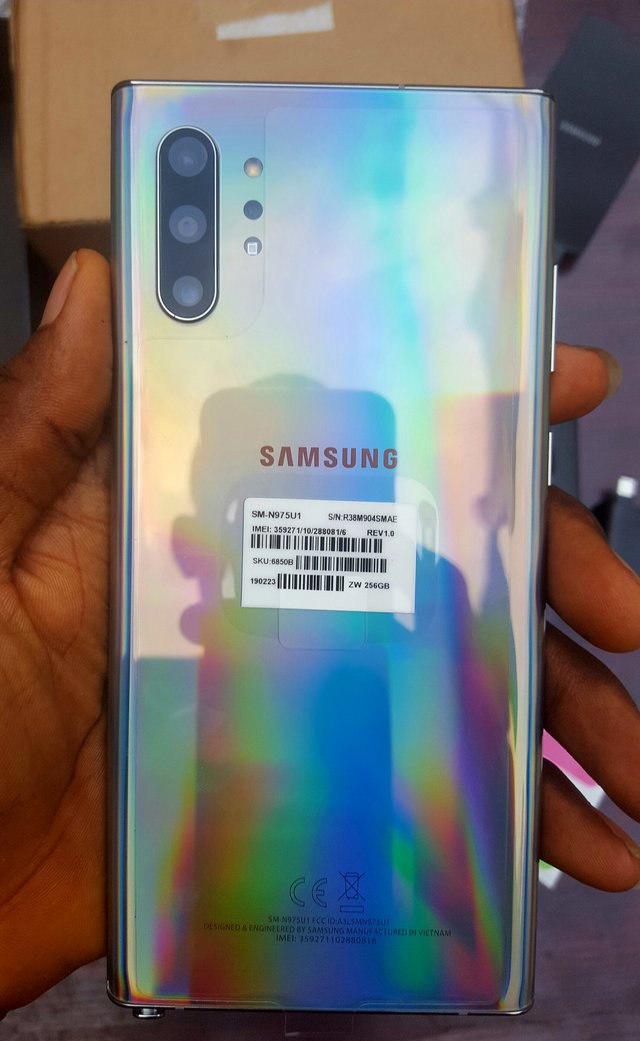 The sleek S-pen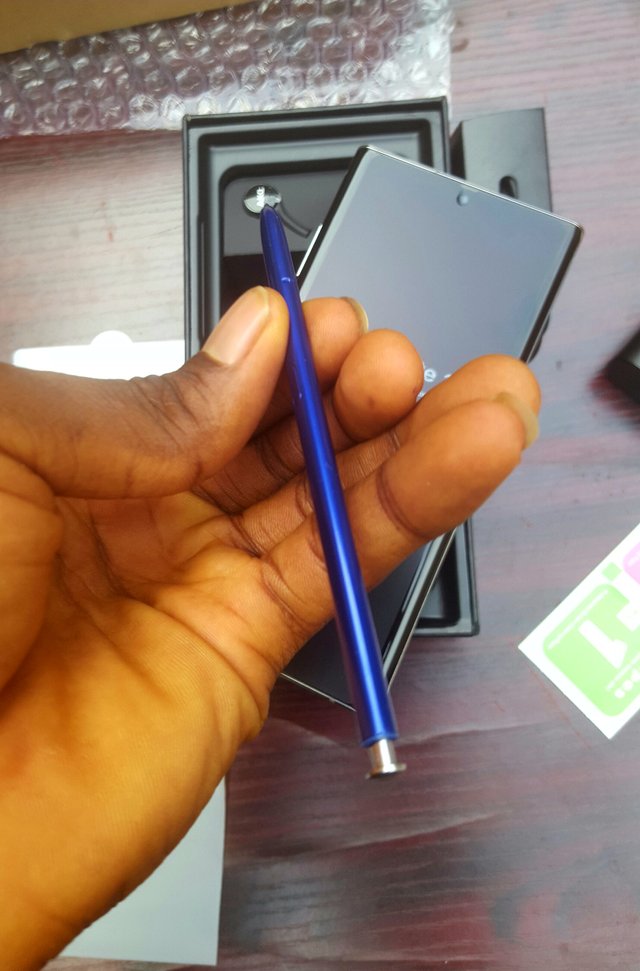 I went on to power it...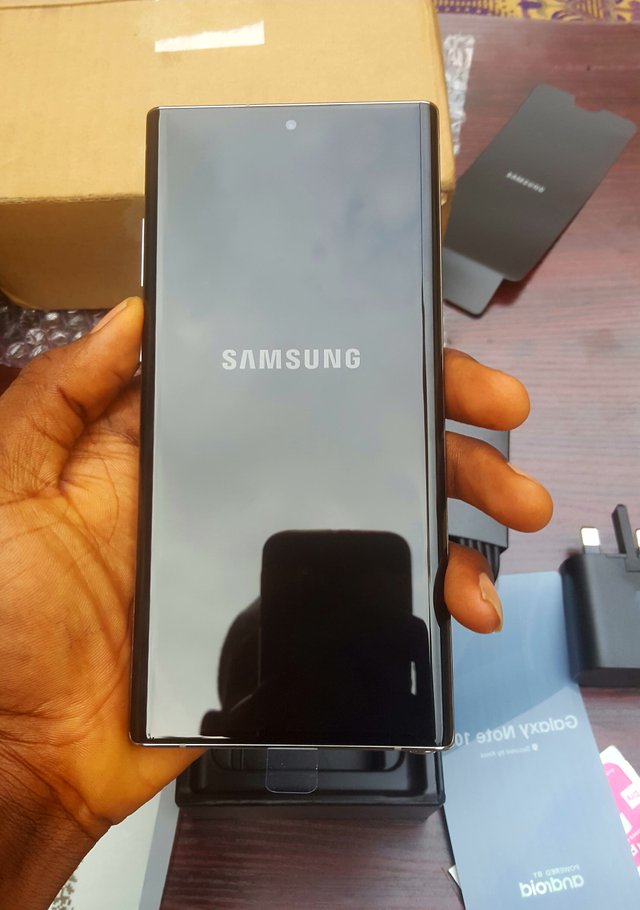 The phone is original as described by the seller and everything is working perfectly for now. As a heavy user, the battery (4,300Ahm) is great and would definitely last for a whole day. Excellent device.
So comparing the 3 options I had, I think I saved some money by purchasing online.
My friend @javalord was inspired by mine and later bought his own (same device) in Abuja but at higher cost.
Now I will start practicing digital art. Gotta explore both drawing and painting. I can't wait to create my own digit art!
---