Looking at alternative investing options - investing in art part 2
---
In yesterday's post I briefly discussed alternative investment options and focused strongly on investing in art and why I'm not particularly fond of art as an investment.
I had received an email from a company selling the idea of art investment as an attractive investment. Out of curiosity, I handed over my details so that they could contact me about this investment "opportunity" and attempt to sell me on the idea.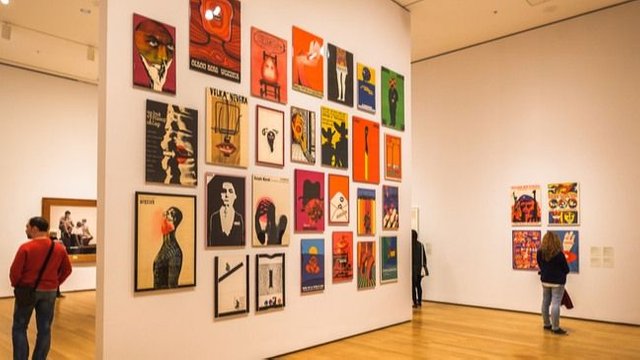 src
And today I received a further email from this company along with a phone call.
The email provided some further details about why this company believe that art is a good investment. And maybe it can be. But my position is unchanged. Below is some of the content from the email describing why the company believes that art is a good investment option:
A Growing Market: Australian fine art prices have risen almost 200% over the last 15 years based on data from Australian auction houses, with the Wall Street Journal reporting that those who invested into the tangible art market in 2019 saw an average gain of 10.6%. for the calendar year.
Low Volatility: Many aspects of investment markets are driven by confidence. So when confidence is negatively affected, other markets may drop. However the Fine Art Market is not subject to the day-to-day volatility that occurs within other asset classes such as shares, bonds, commodities etc.
Supply & Demand: This 'age old' form of economics still holds true today within this form of investment diversification. In this market, there is only one source of supply which means the supply / demand quotient can work in your favour.
Proven Track Record: The fine art market has existed for centuries and has turned over tens of billions of dollars a year globally.
Counter Cyclical: In 2009, during the depths of the GFC, 49 of the top 100 traded Australian artists achieved their highest prices at auction.
Ethical Investment: Not only can art generate solid returns, it's a sustainable investment and often supports social and cultural values, whilst also providing pleasure.
Low Risk Rental Return: You can let us rent out your art works and generate returns of up to 10% per year.
SMSF compliant
And the above points may be true. But my points in yesterday's post remain valid.
My discussion with the art broker today did suggest that the artwork is leased for periods of 2 - 4 years, so perhaps there is some certainty in income if this is true. And supposedly, at the end of lease, it only takes a couple of weeks to find a new company to lease the work. But, of course, there is no way to verify this without seeing their data.
But there is one big issue that I hadn't thought about yesterday; when investing in real estate a bank will consider the value of my properties when assessing me for future loans that I may need for my next real estate purchase. And with stocks, if I need funds to put towards my next real estate purchase, I can sell those stocks and have funds in my bank account within 3 days.
But with art, a bank is highly unlikely to consider the "value" of the art work when assessing my assets for a future loan. And, as mentioned yesterday, selling art work can take considerable time. And the value of the art work is highly subjective, so you really don't know what you will receive for the work.
So my position here definitely hasn't changed. Now to ask the lovely chap I spoke with today to delete my contact details.
Posted Using LeoFinance Beta
---