Get A Weekly Dividend With TGIF!
---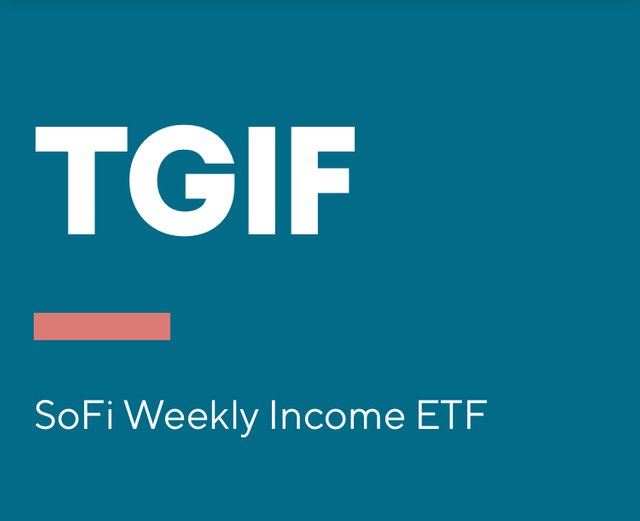 We all have heard of quarterly dividends, monthly dividends, and special dividends- but, what about weekly dividends? Now, there's an ETF for that. As long as you buy the ETF (TGIF) by Tuesday, you will receive a dividend on Friday of that same week! It isn't clear to what the yield is, but it is kinda interesting 🤔
Get paid weekly with the SoFi Weekly Income ETF*. TGIF is an actively-managed ETF that seeks to provide weekly income by investing in investment grade and high-yield fixed income securities. It expects to distribute income on Fridays. TGIF is actively managed by Income Research + Management, a value-oriented fixed income manager with over 30 years of experience. The portfolio will target a duration of less than 3 years, with the goal to reduce interest rate risk relative to longer dated bonds.
Read more here: https://www.sofi.com/invest/etfs/tgif
I do I'd love to know what you think!

Get The Best Crypto VISA Card, HERE! Earn Crypto and get $50!
🔥🔥🔥🔥🔥🔥🔥🔥🔥
Join Robinhood & Get a Free Stock!
🔥🔥🔥🔥🔥🔥🔥🔥🔥
Start Mining Pi On Your Mobile Phone! Join Here!

Posted Using LeoFinance Beta
---